21 Sep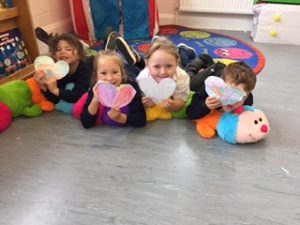 Today is an International Day of Peace. We celebrated in Junior Infants by creating beautiful hearts to spread the love on this very special day.
We used our very best crayon grip and colouring skills in designing our hearts. The whole class were very excited to use scissors for the first time to cut them out!
We decided that to honour this special day, we would be very mindful of being kind to each other.
Lots of love,
Junior Infants ❤