We had a great time celebrating Maths Week 2022 in 6th class and took parts in lots of fun activities!
We thoroughly enjoyed taking part in the Maths Week Mini Quiz with Franz
Schlindwein, on Zoom. There were lots of interesting questions and we practised the day before with some fun brain teasers – see if you can have a go here: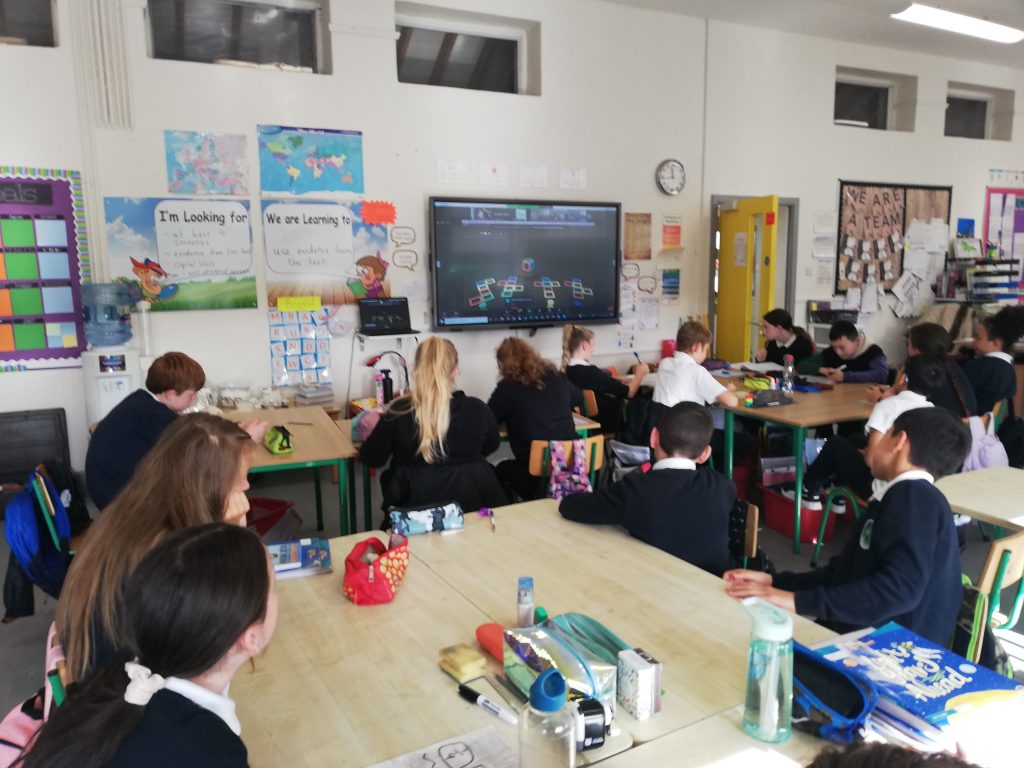 Then we took part in a Maths trail in the school and yard areas, that involved putting our Maths skills to the test.
We split into groups and followed the instructions as accurately as possible.
The trail involved measuring, calculating area and perimeter, observing and tallying results of data collected, measuring and recording time and comparing results with other teams to determine accuracy!
Calculating area.

Recording results.

Measuring!

Classroom tasks!

Calculating tallies.

Measuring distance.

Teamwork.

Checking results.

Recording data.

Discussing results!