30 Nov
Here is a snippet of some of the work completed with Ms. Wemyss so far this year! What a busy few months it's been….
Random Acts of Kindness
We have been working really hard to be kind to each other inside the school and outside the school. We were tired of hearing all the negative news and sad stories in the world so we decided to spread some joy! Each week we record something kind that we have done to add to our wall! We call ourselves 'The Kind Kids'
Weaving
We have really been enjoying our weaving. It takes good concentration and hand-eye coordination. We want to make a beautiful piece of artwork to hang in the hall of the school.
Mind Mapping
We are working hard at making mind maps to help us plan our writing. We are taking inspiration from Tony Buzan. He is the man who invented the mind map.
Worry Balls
We created wonderful worry balls to help us relax and stay calm when we are feeling worried or stressed. We made them by putting flour into balloons. We give them a quick squeeze to help us feel better. 🙂
Beautiful Oops
We also learned that it's OK to make mistakes! We read the story Beautiful Oops by Barney Saltzberg. We made beautiful art from old scrap paper that we had made mistakes on.
Scissor Skills
We love practicing our scissor skills to create colourful collages! We cut up paper and then glue it to an outline.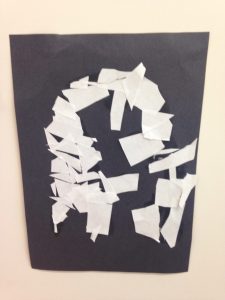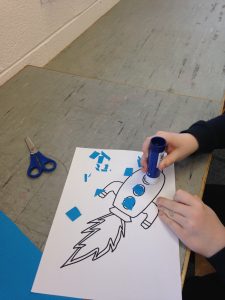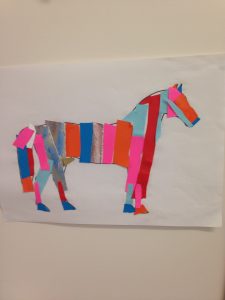 We look forward to filling you in on all the exciting things that we have planned for December!