This week in 5th class, we has great fun doing lots of different experiments to celebrate science week!

We have been learning all about the respiratory system and what happens to the body when we breathe. We completed a STEM activity and created our own model of the lungs to show how they work when we breathe!

https://youtube.com/shorts/t1nGcD6ev28
We investigated pitch using glasses and some water. We wanted to find out how to make the highest and lowest sound we could.
We placed all our glasses in a line. We used glasses of the same size and shape to make sure it was a fair test.
We used a pencil to hit the empty glasses. We listened to the sound.
Next, we added different amounts of water to each glasses. We hit the glasses with a pencil again and listened.
We discovered that the more water in the glass, the lower the sound we made. The less water in the glass, the higher the sound.
We also spent some time researching famous scientists and the work that they carried out!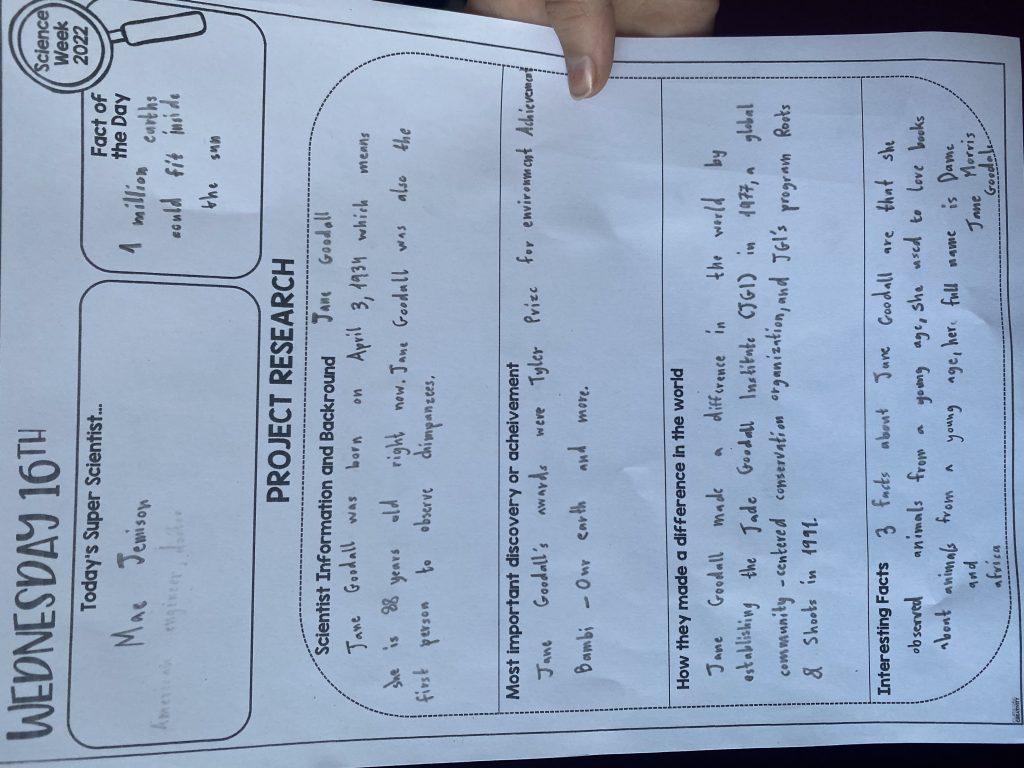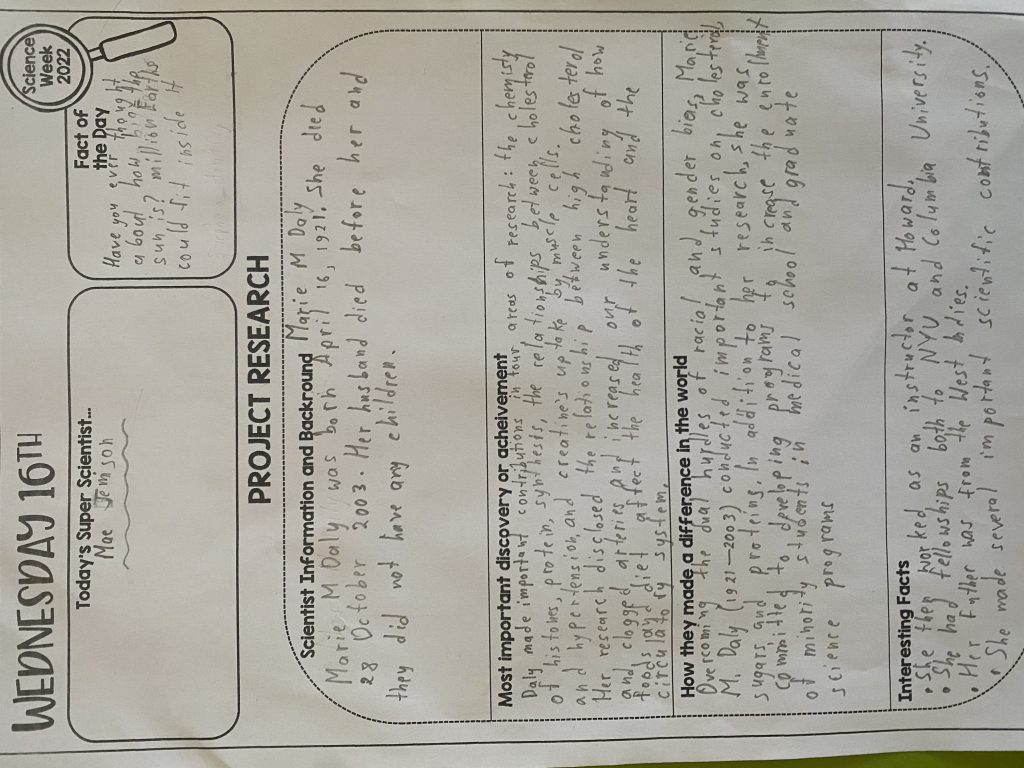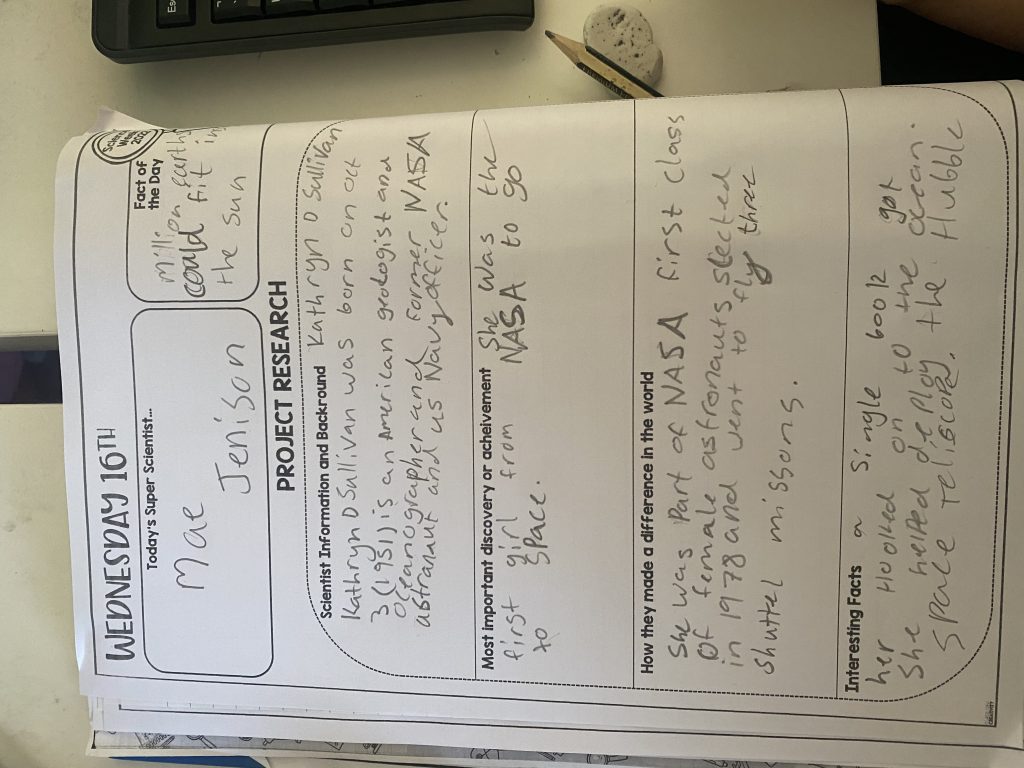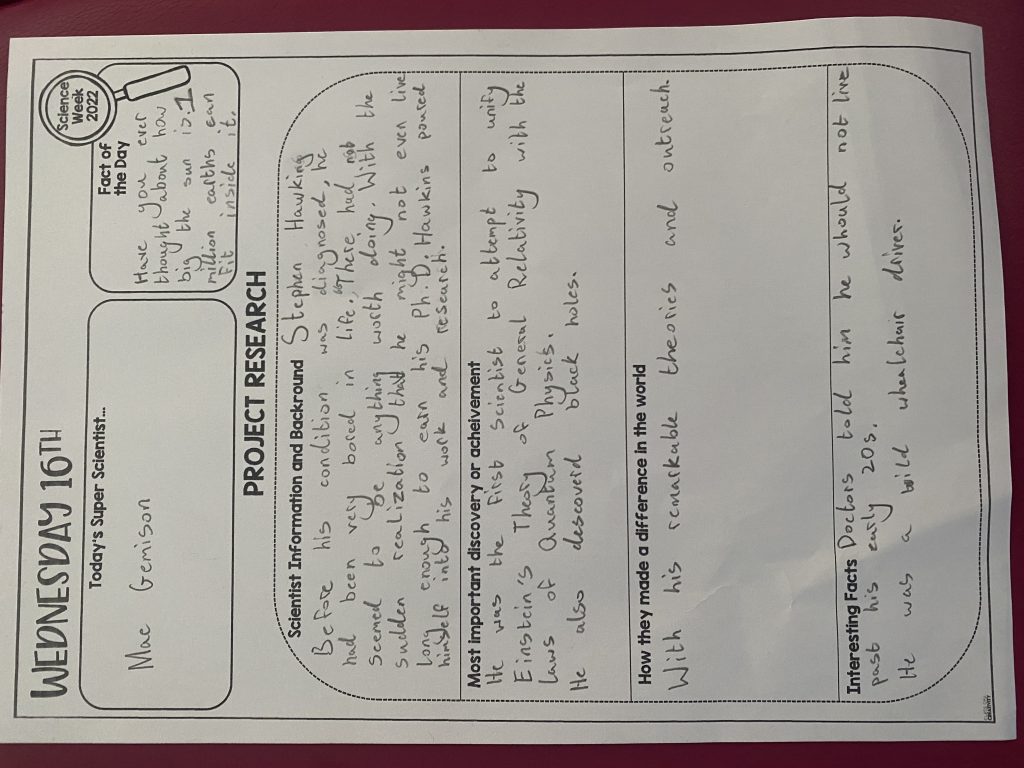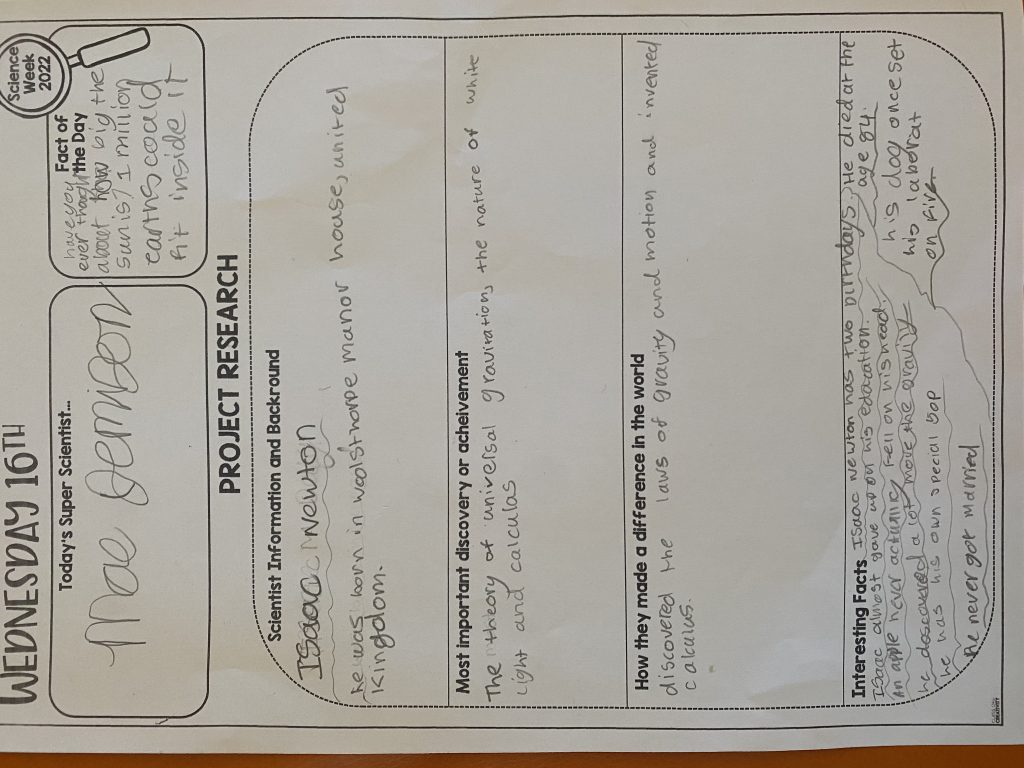 We had a great week and learned a lot about science!