In fifth class, we have been taking part in some fun maths activities for maths week!
We were using our problem solving skills to solve shape patterns!
We worked together to continue the patterns!


We looked at 2D shapes and tessellation. We made some spooky Halloween 2D shape tessellation art!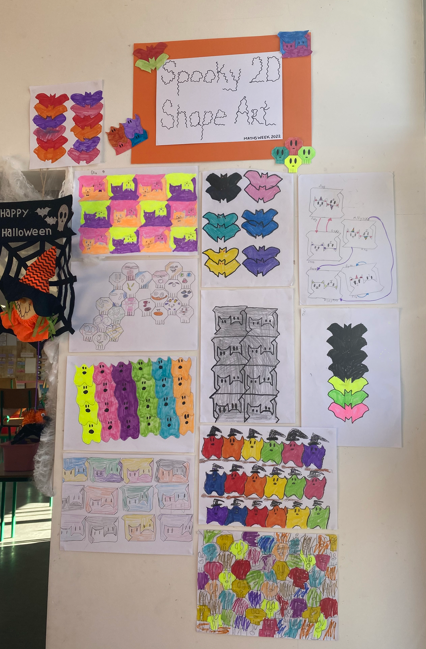 We also made 2D shape monsters! We are looking forward to more maths activities this week!