Fourth Class started Maths Week by making Halloween potions from the 'Witches Den'.
Have a look at the creepy potions we made: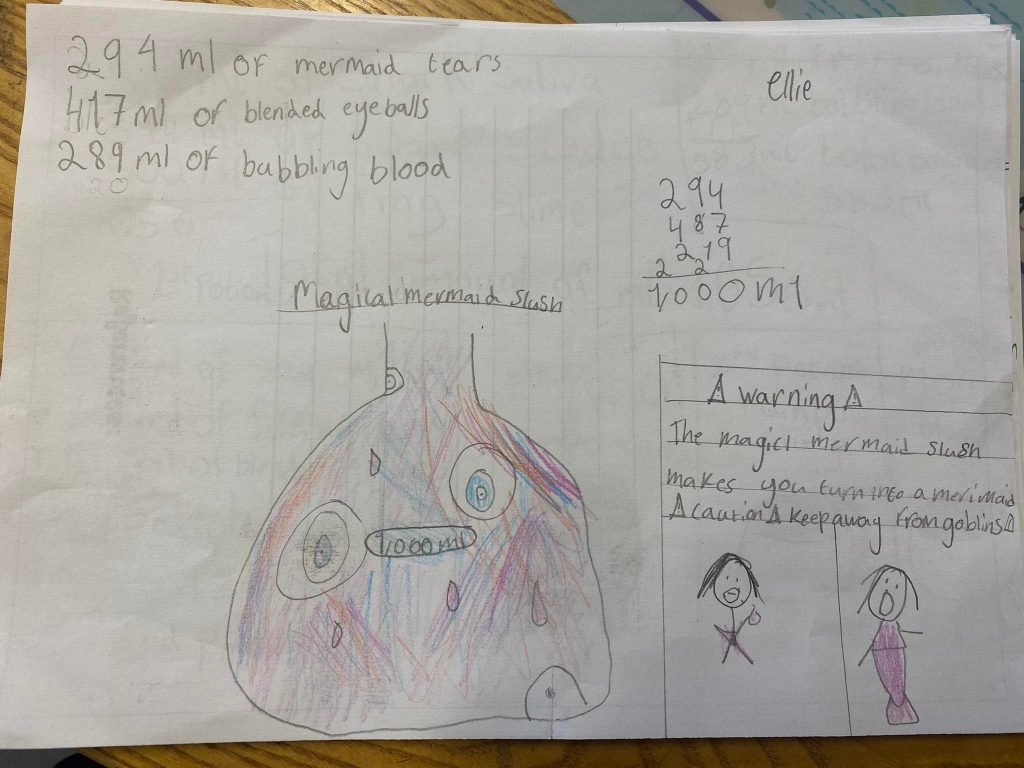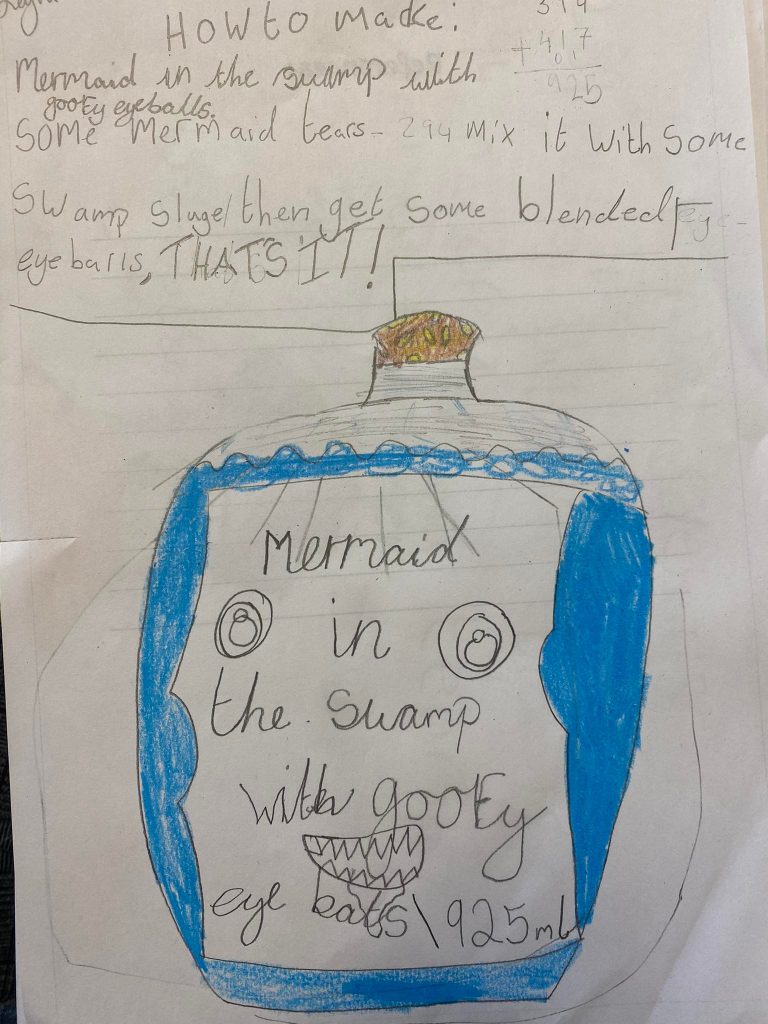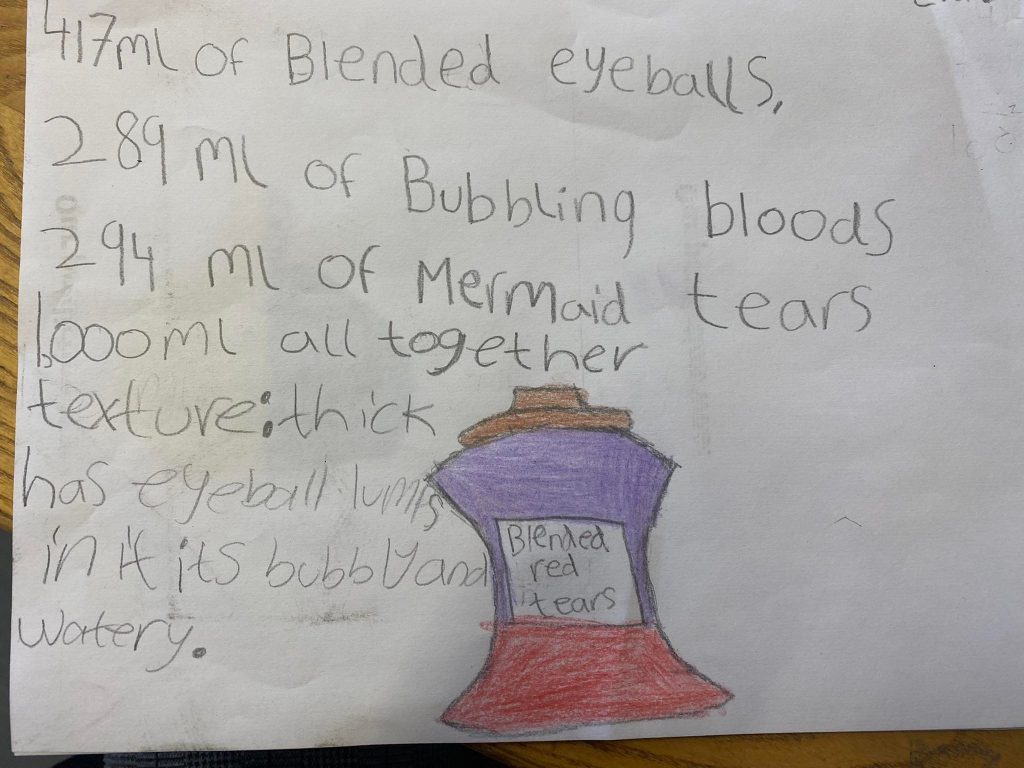 We then moved onto using some Math Week problems. Here is how we solved some of them: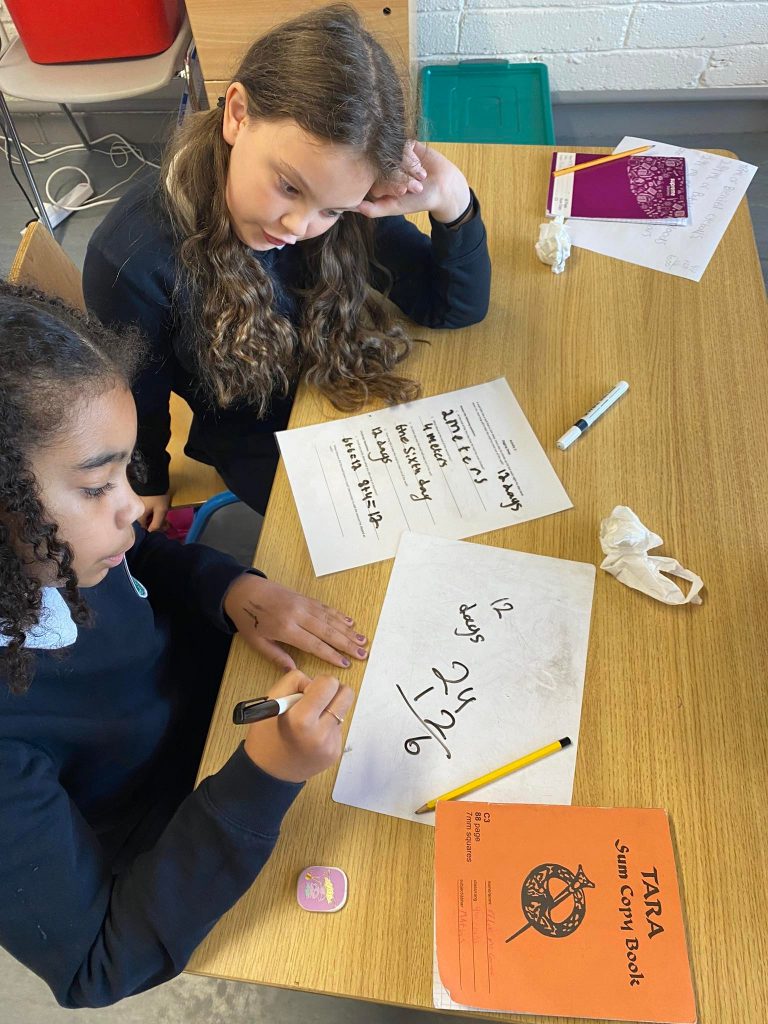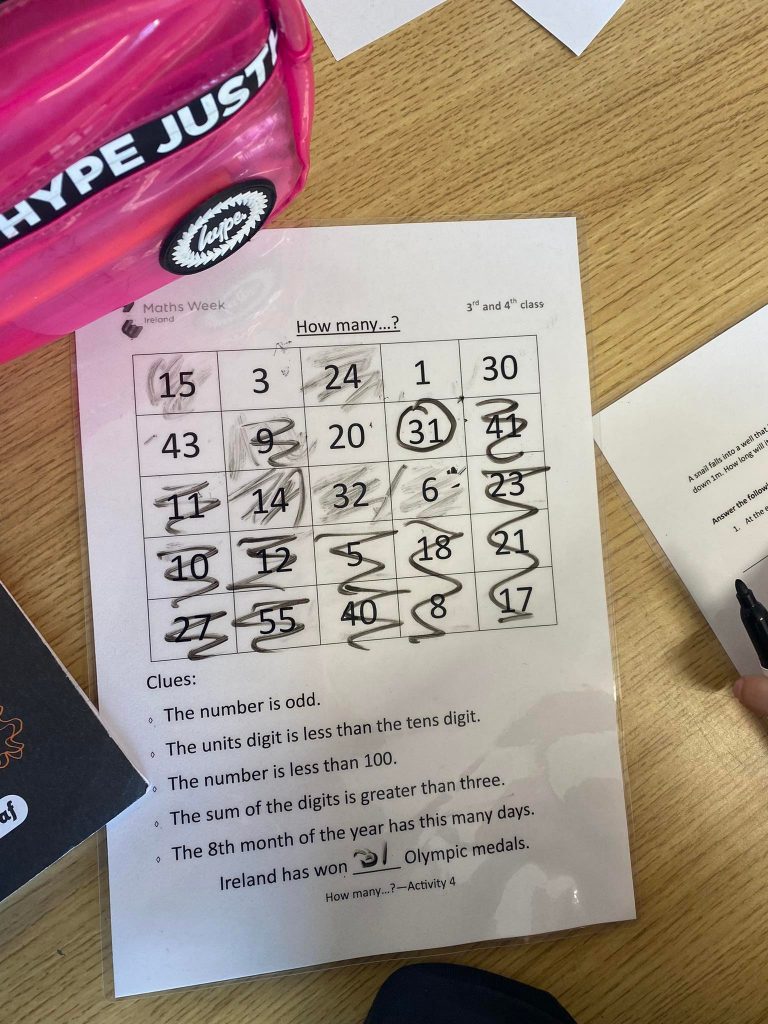 Finally we decided on a fun way to explore the lines and angles we were learning about during Maths Week. Here's how we did it: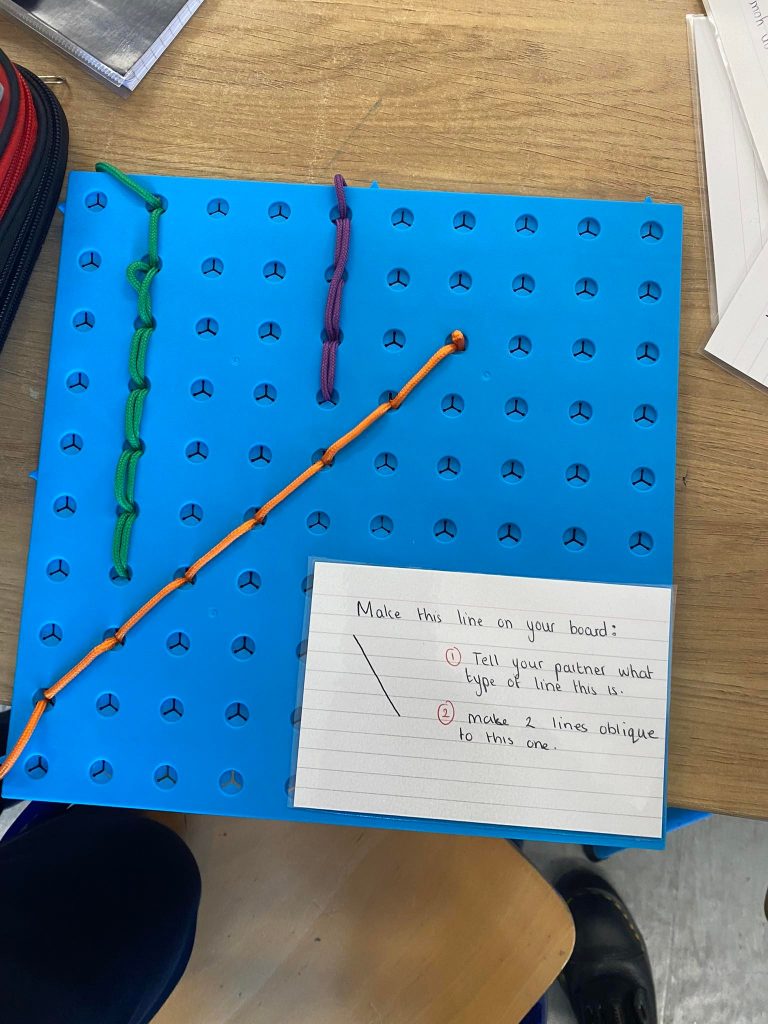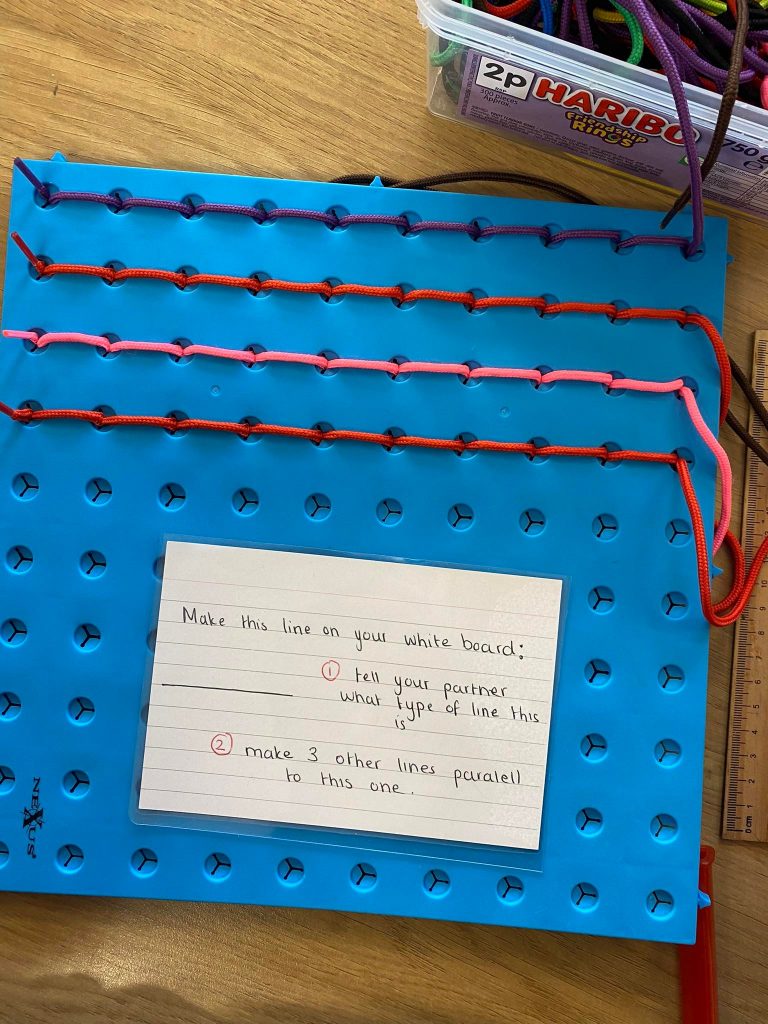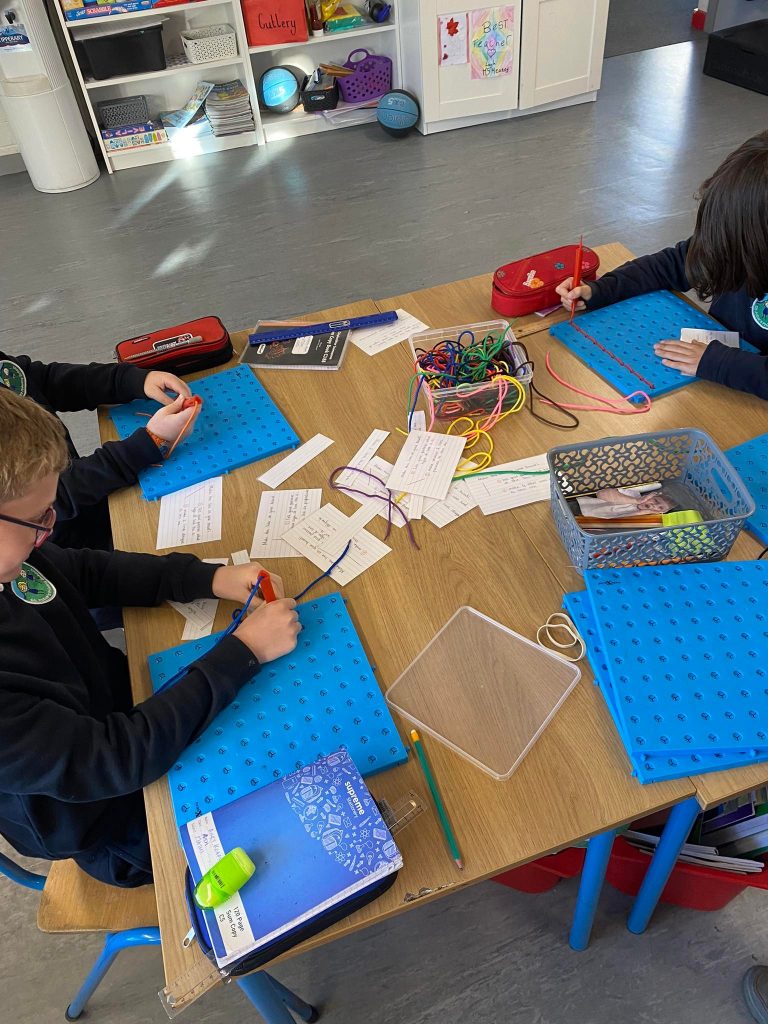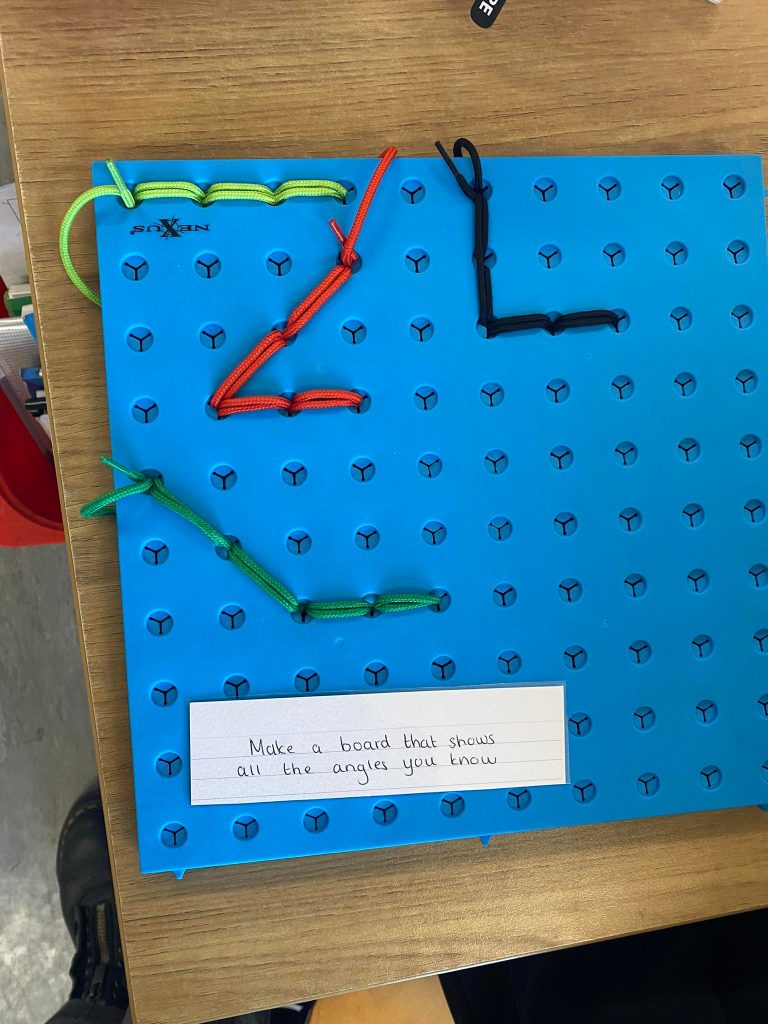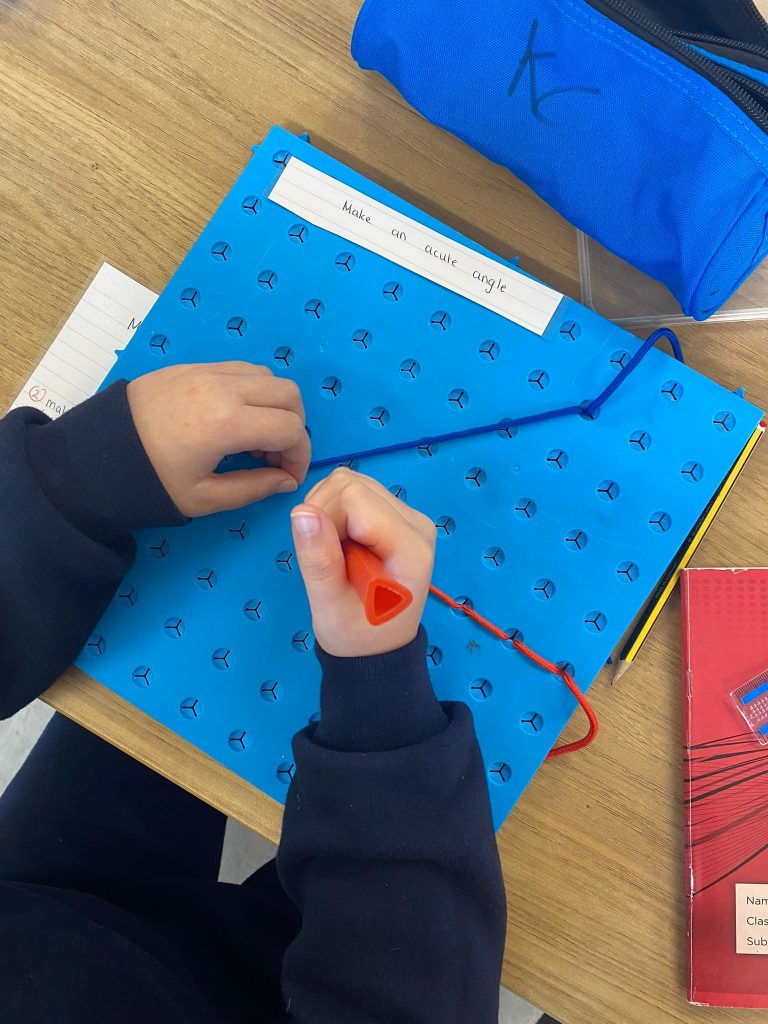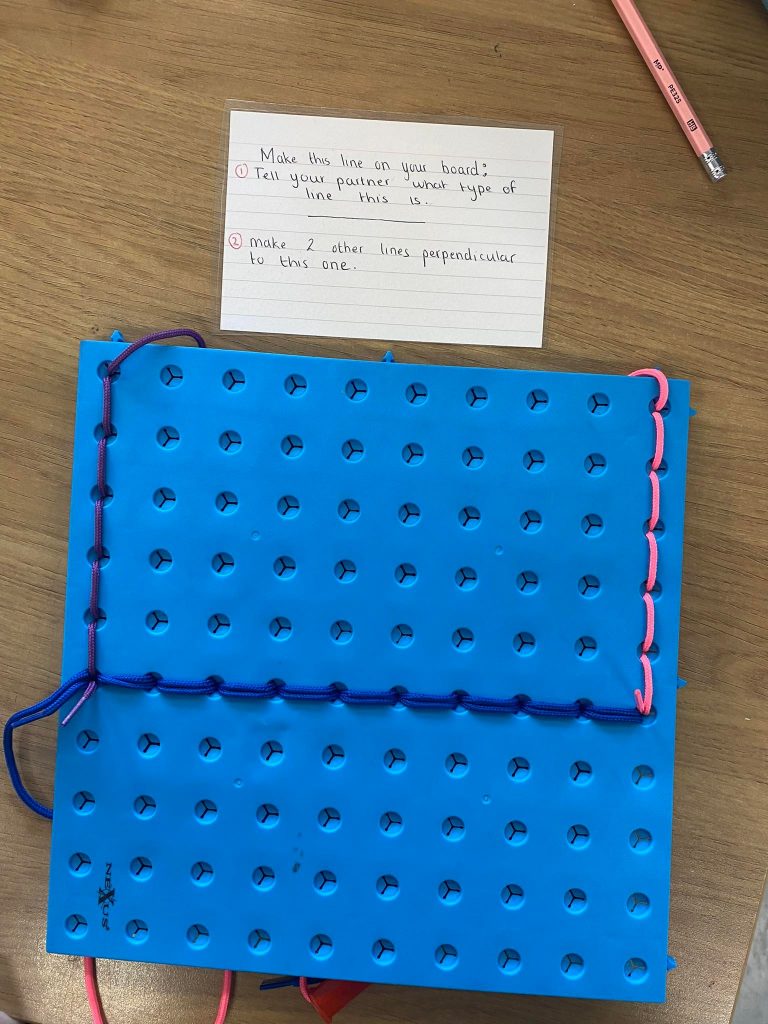 We are really enjoying Maths Week and are looking forward to other activities to come later in the week!