In 4th Class we have spent some time learning about Renewable Energy and the different types of renewable materials.
We read the story 'The Boy Who Harnessed The Wind' by William Kamkwamba which is a true story based on William saving his town by constructing a windmill to provide electricity. To learn more about wind energy, we made our own wind turbines.
Wind Powered STEM challenge
As class we discussed the different materials we could use to build our wind turbines. We tried and tested different types of paper and card for the windmill blades, along with different shapes and lengths.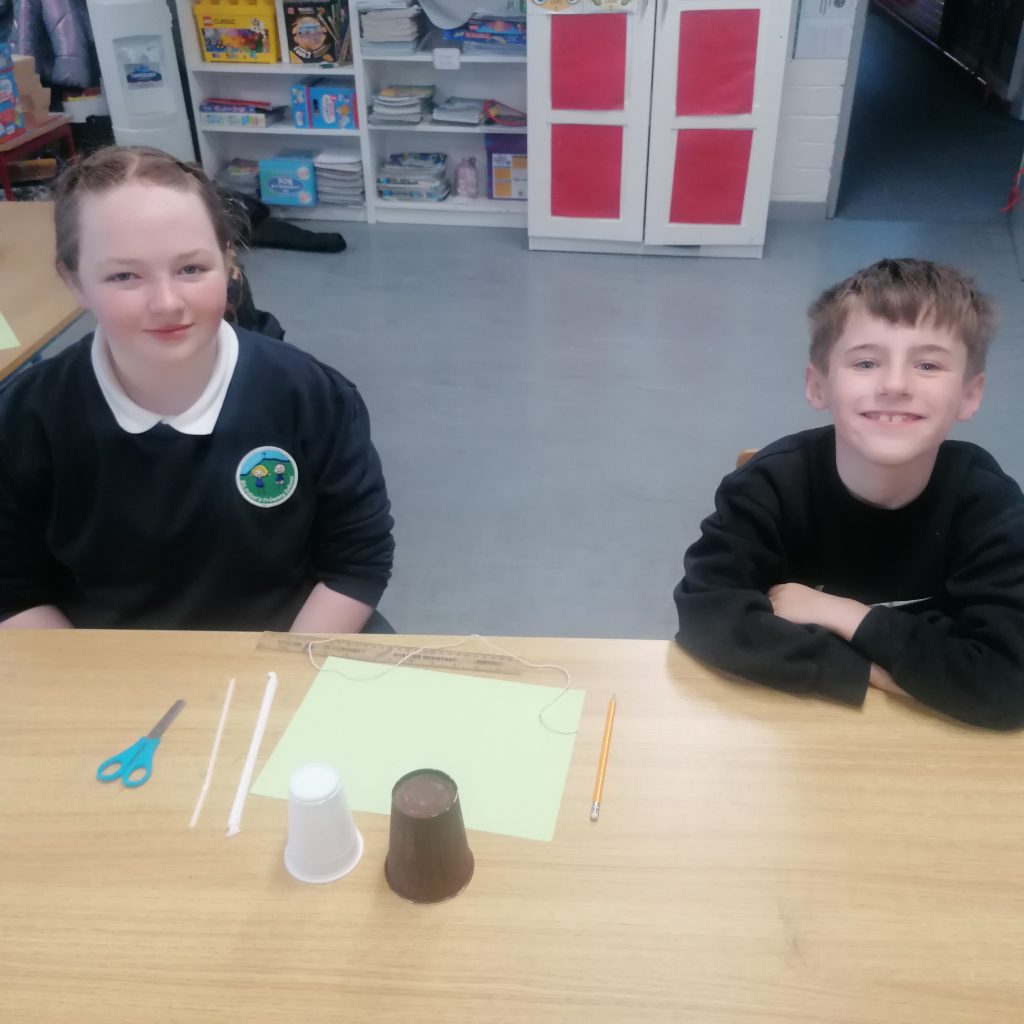 We worked together in groups to find the best combination of materials that we thought would be best for capturing the wind. We decided to use card, paper cups, paper drinking straws and string to build our wind turbines.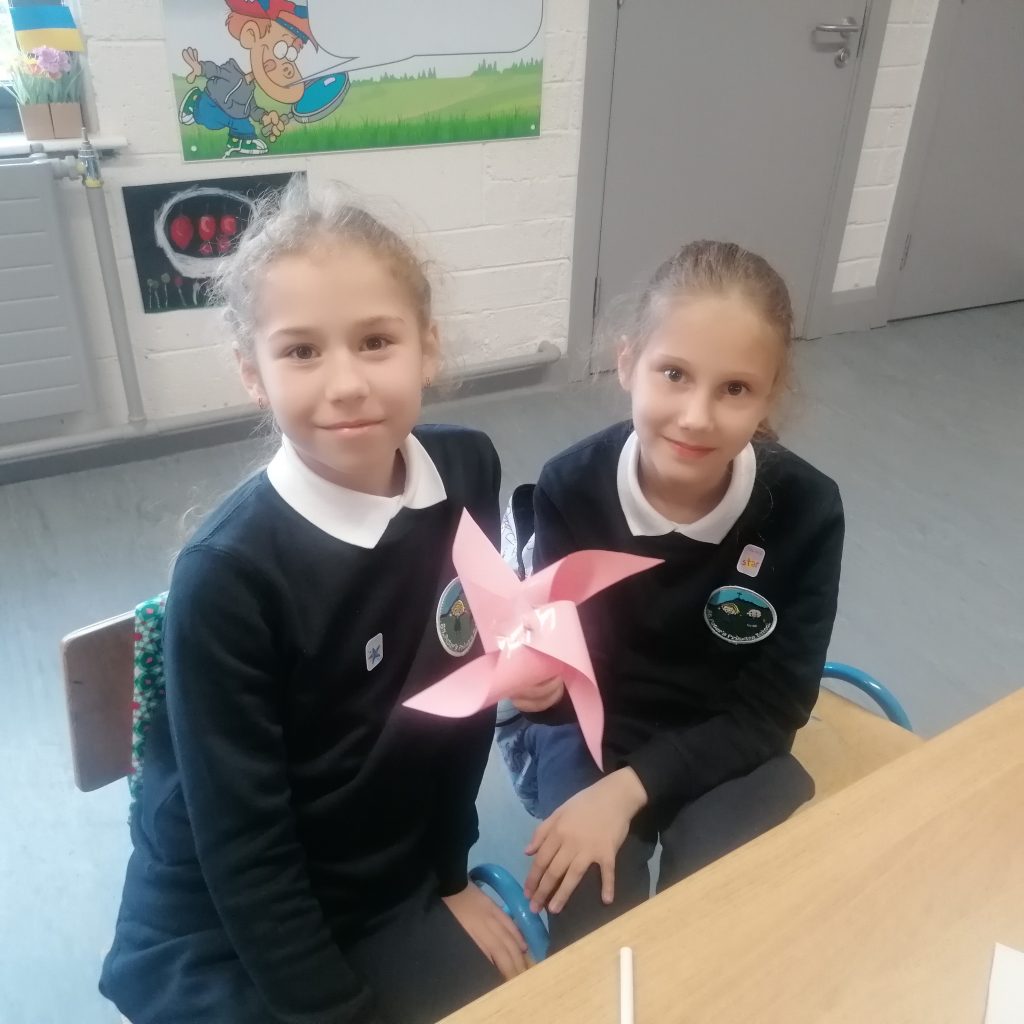 Testing
We used a hairdryer as our 'wind' to test our design.