We had a great month in senior infants this month – we were learning all about The Sports Shop in Aistear. We played in our 'Lifestyle' Sports shop during our role play area, designed and made our own GAA jerseys from different fabrics in our art station. We designed the layout of our own sports shop using large Jenga blocks and designed our own obstacle course and then made it from LEGO.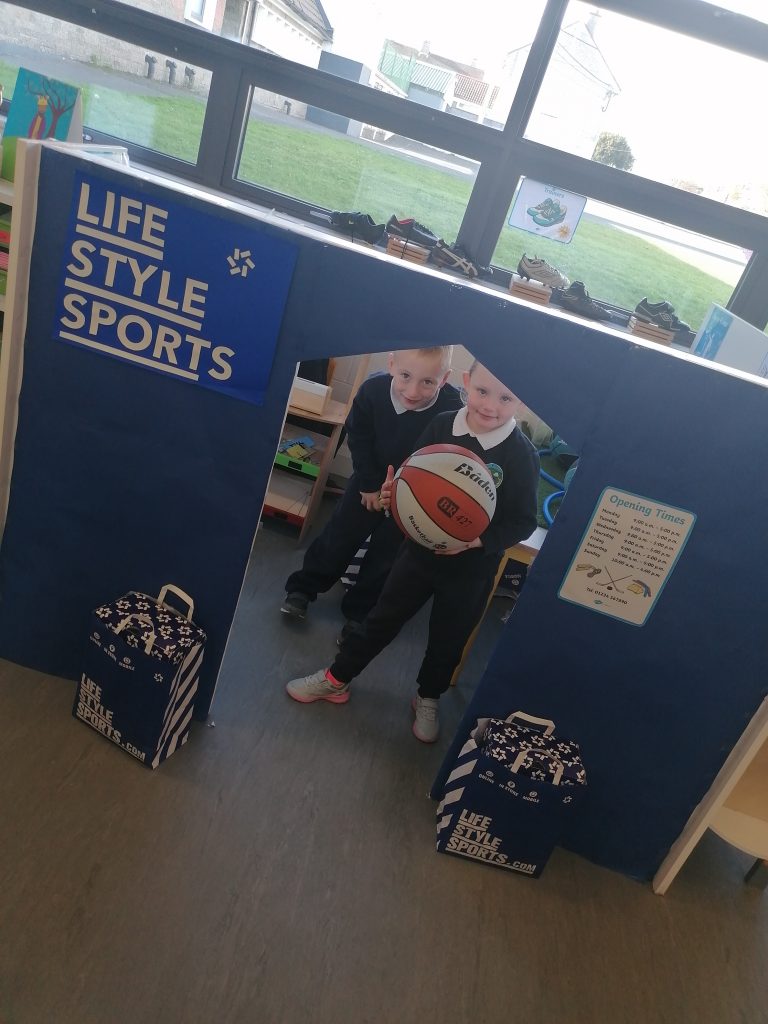 Our Lifestyle Sports Shop
We celebrated Science week during November. We carried out an experiment in class – we added gummy bears to water to see what would happen – they grew larger! We also got to spend time in the hall doing different experiments in stations, they were very cool. The stations included Bee-bots, LEGO, making bubbles, making paper aeroplanes and making the tallest tower possible from plastic cups.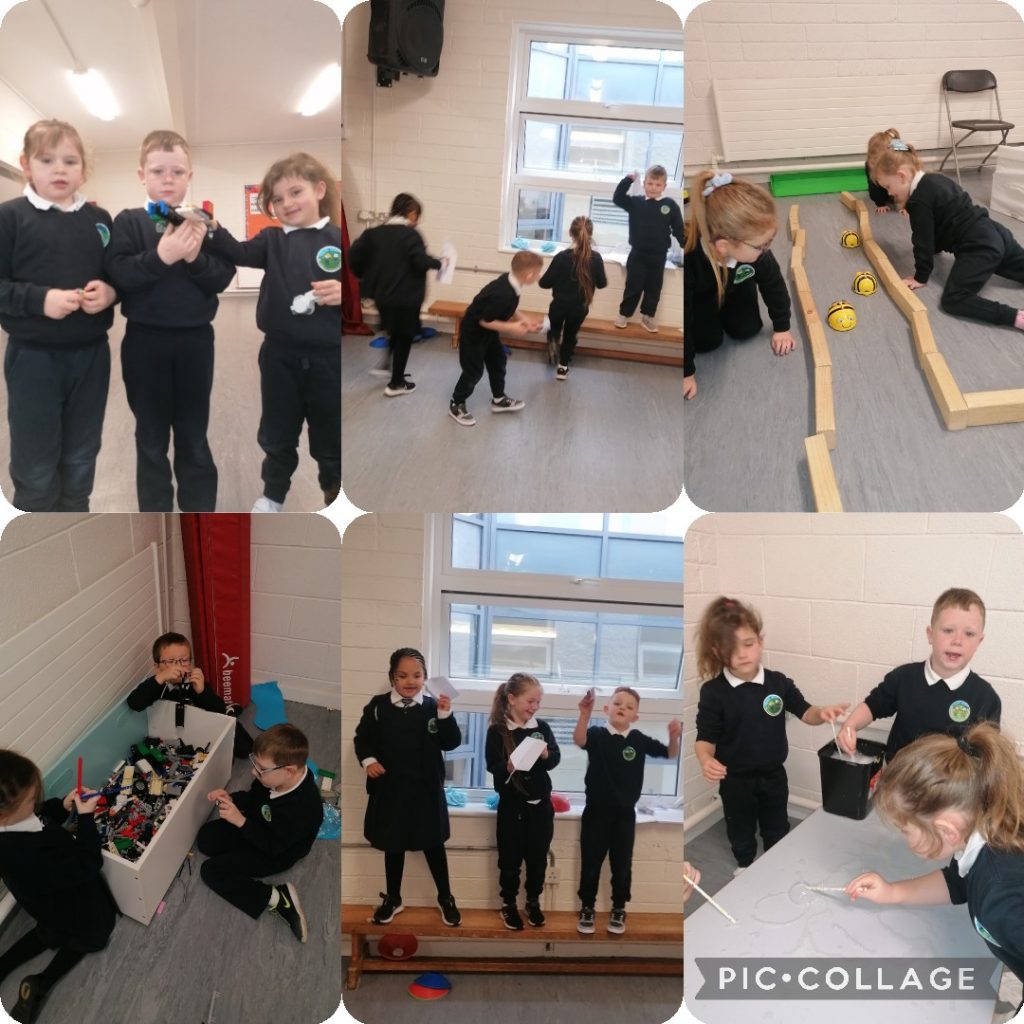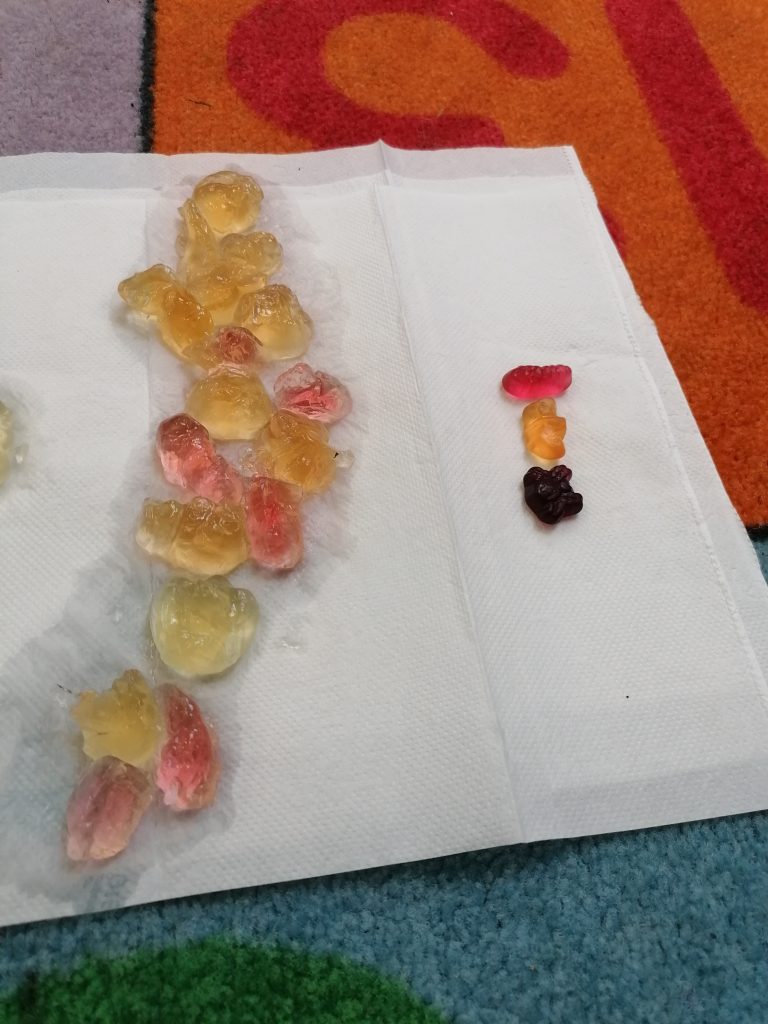 Finally, this month we celebrated Anti Bullying month in school. Senior Infants spent a lot of time learning about what bullying is (repeated, unwanted behaviour that is on purpose). We talked about ways to be a buddy, not a bully. Then Senior Infants gave their thoughts on what they felt bullying was to them.