We loved taking part in Wellness Week. It gave us a great chance to discuss our feelings and what we enjoy doing to keep our minds and bodies healthy. We also shared some tips with each other about looking after our wellbeing in the future!
We started the week with some Monday Meditation and found that this gave us a chance to breathe before beginning a new week. It's important to take some time each day to do this. We also thought about some things in our lives that we're grateful for and completed a 'Gratitude Jar' activity.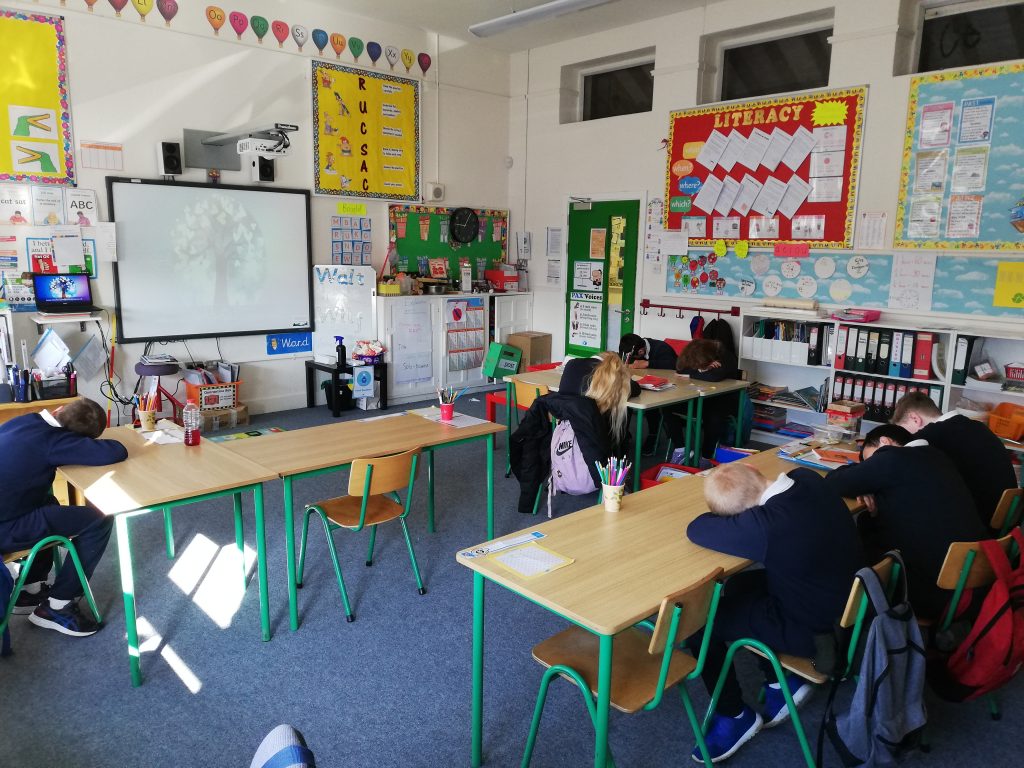 We also discussed how important exercise is for keeping our minds and bodies healthy. Even a short 10 minute walk each day can clear our head and allows us time to focus on just the here and now. It's a quick and easy way to look after our wellbeing. We also took the opportunity to play a game of hockey together to test out how we felt after exercise – we noticed we had more energy which was super!
Next on our list of activities to celebrate Wellness Week, we decided to cook a healthy snack for ourselves! Cooking/baking is our favourite time of the week and our quesadilla recipe went down a treat! They were so easy to make – we added cheese, scallions, ham/ chicken to our wrap and they were ready to eat within minutes! They were delicious and we love to learn quick and easy recipes, with simple ingredients that we can recreate at home. Huge thanks to Mrs. Kelly who always has the best recipes!
Wraps at the ready!

It's a thumbs up from us!

We recommend this recipe to everyone!

Quesadillas!
We also really loved the Body Fuel display we got to attend in the hall that was organised by 6th class! We had great fun learning about healthy alternatives to some of our favourite snacks, looking at their amazing food pyramid for information and taking part in the word scramble! Huge thanks to 6th for creating such informative displays and interactive activities! We learned a lot!
We also felt it was important to share some tips with each other about staying positive and being aware of our own wellness. The amazing positivitree in the school porch gave us a great opportunity to share and read some great positive messages that really lifted our moods! Huge thanks to Michelle and Elaine for the super bright corridors in school too!
Reading some messages!

Positive messages!

Our positivitree!

Spreading some positivity!
Our week ended with some lovely treats we all really enjoyed! Huge thanks so the breakfast club for the delicious pancakes (our favourite!) We also absolutely loved the ice – cream truck that arrived to our school yard as a special surprise for everyone! Part of looking after our wellness is having a nice treat from time to time and this was definitely a great way to end our week!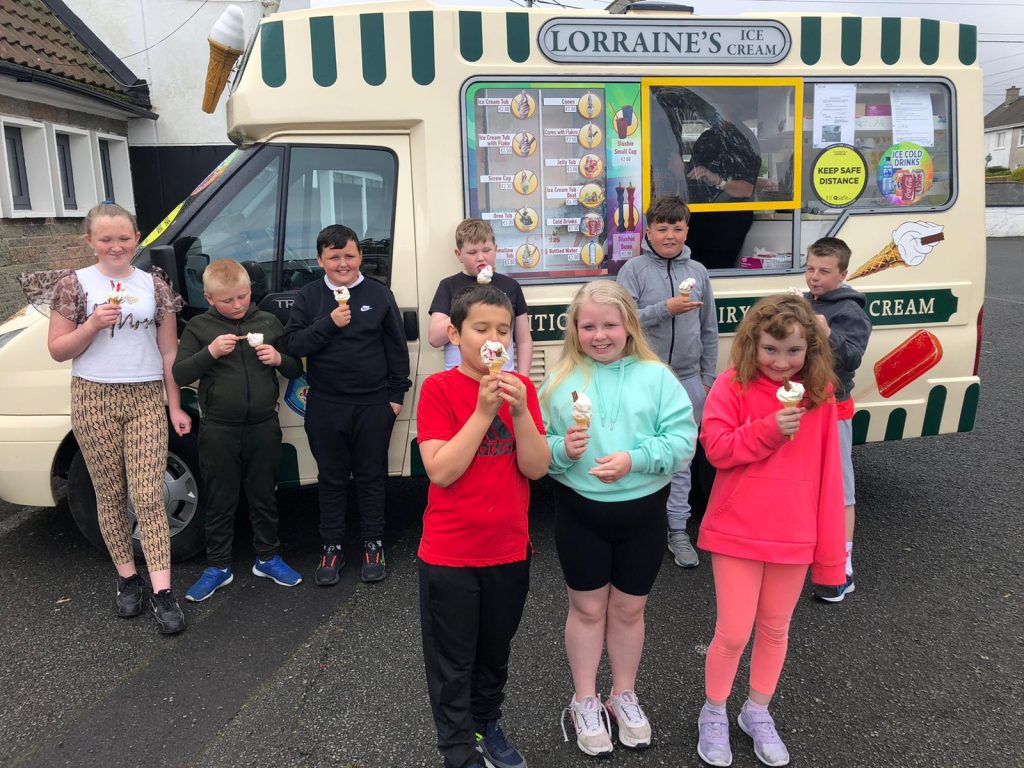 We really enjoyed taking part in Wellness Week and will definitely practise some of our newly formed habits more regularly now!