We have been writing some very special letters and postcards in school recently. We were delighted to write to members of our community who are residents in local nursing homes. This year has been difficult for everyone, especially considering visits between families and friends are restricted, and we thought it might be a nice idea to share some letters to spread some happiness! We were delighted when Wicklow County Council Library Service got in touch about Project Postcard and would love to show you some of what we did!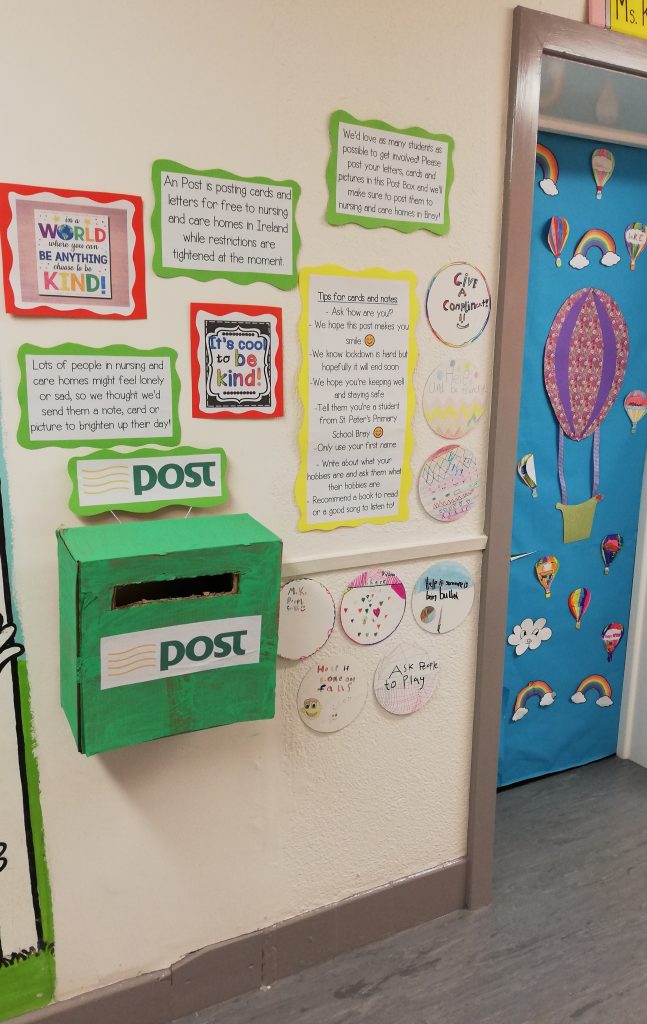 We wrote about our hobbies, our school and even included some book and movie recommendations! It was a great experience and the girls and boys loved designing their postcards, making them as colourful as possible!
Samples from 2nd – 6th classes!

The postcards are beautifully decorated!

We hope our postcards make people smile!

We know this year has been hard for everyone and were delighted to spread some Christmas cheer!
The postards we received from our friends in Wicklow County Council Library Service as part of Project Postcard, were so bright and colourful! An Post are running a fantastic community initiative that means post will be delivered free of charge to communities living in care and nursing homes across Ireland, until 31st January 2021. We encourage anyone to send a Christmas card to local nursing homes to help spread some Christmas joy.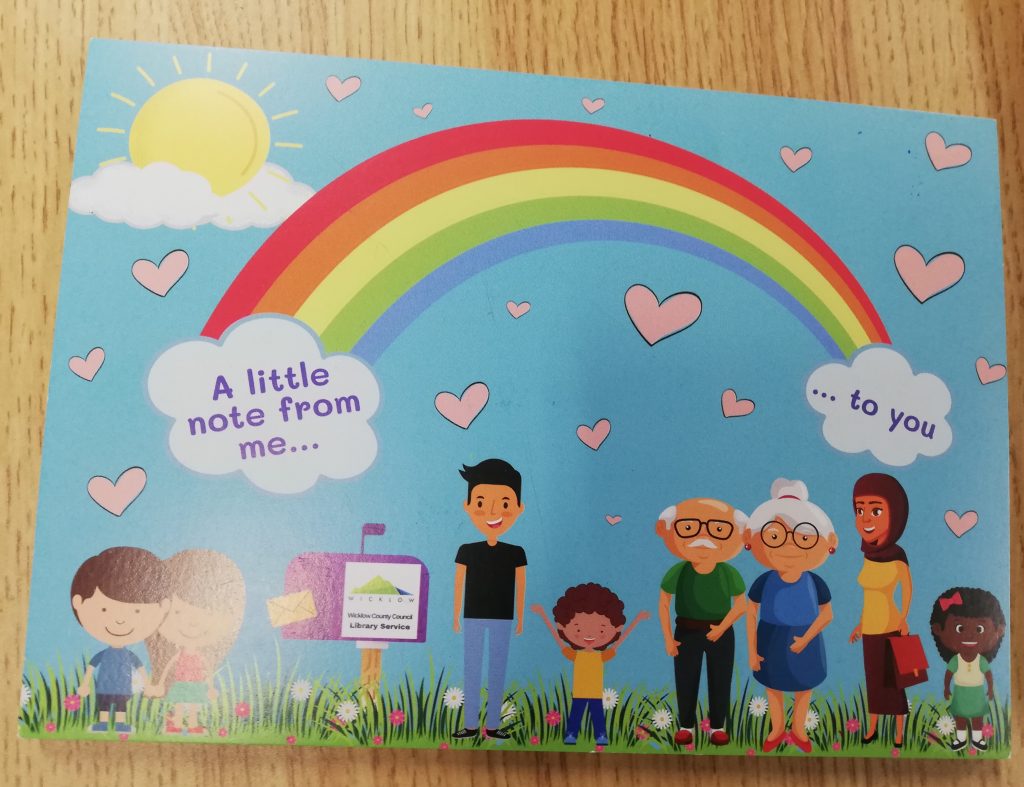 Ms. Kane's class posted the letters in Bray Post Office yesterday. We were lucky enough to arrive just in time to meet the postman who was collecting the letters. Even though he was busy, he kindly took the time to explain to us where our letters are sorted and how long it will take to deliver them to our friends in the local nursing home. It's such a busy time in the Post Office at the moment but we hope the letters will be delivered by the end of the week and will bring a smile to those that receive them! We were delighted to have a chance to say 'thank you' to the postman for all the hard work he and his colleagues are doing to keep communities connected.
Ready to deliver.

Make sure to write 'freepost' on any envelopes you're sending to nursing homes!

We were excited to post the letters and postcards!
We hope that the people who receive our postcards, both residents, staff and extended family and friends, have a very safe and Happy Christmas!