We kicked off Science week in 2nd class by diving into the theme of 'Space and Planets'! We learned all about the different planets, the ISS and rockets.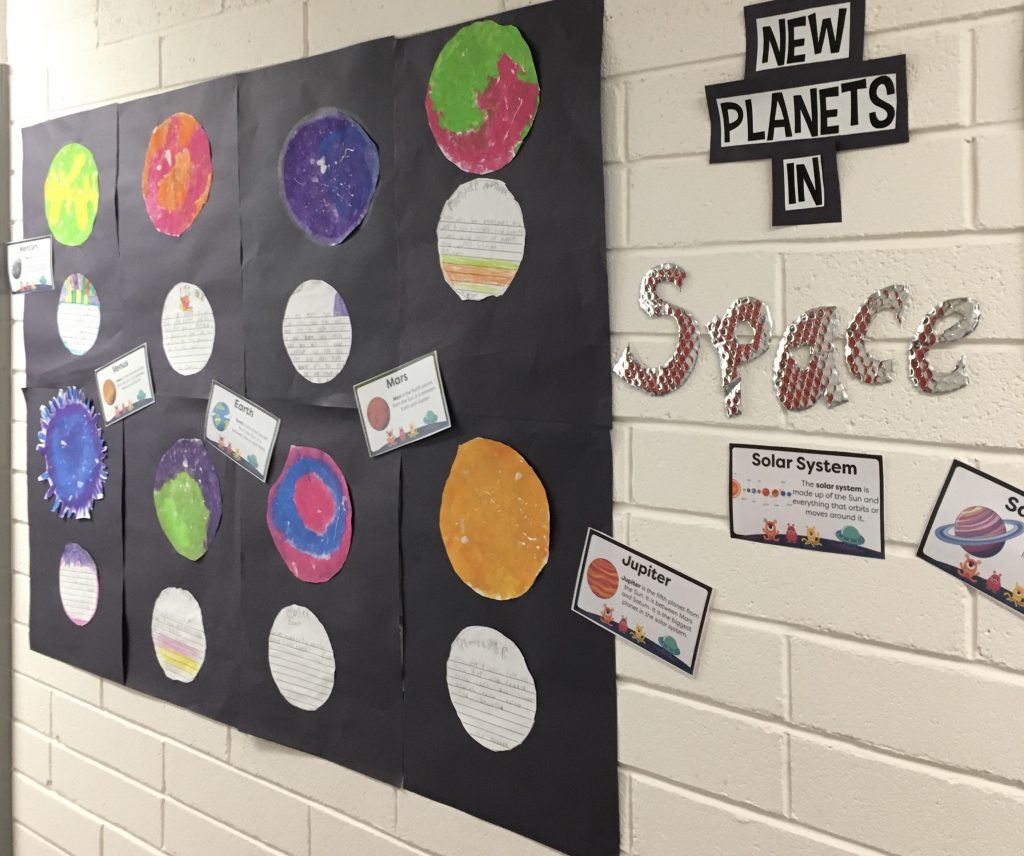 STEAM: We decided to get creative and make our very own planets! We researched planets, painted them, gave them names and constructed the posters!
We wrote and presented to the class what it would be like to live on these planets!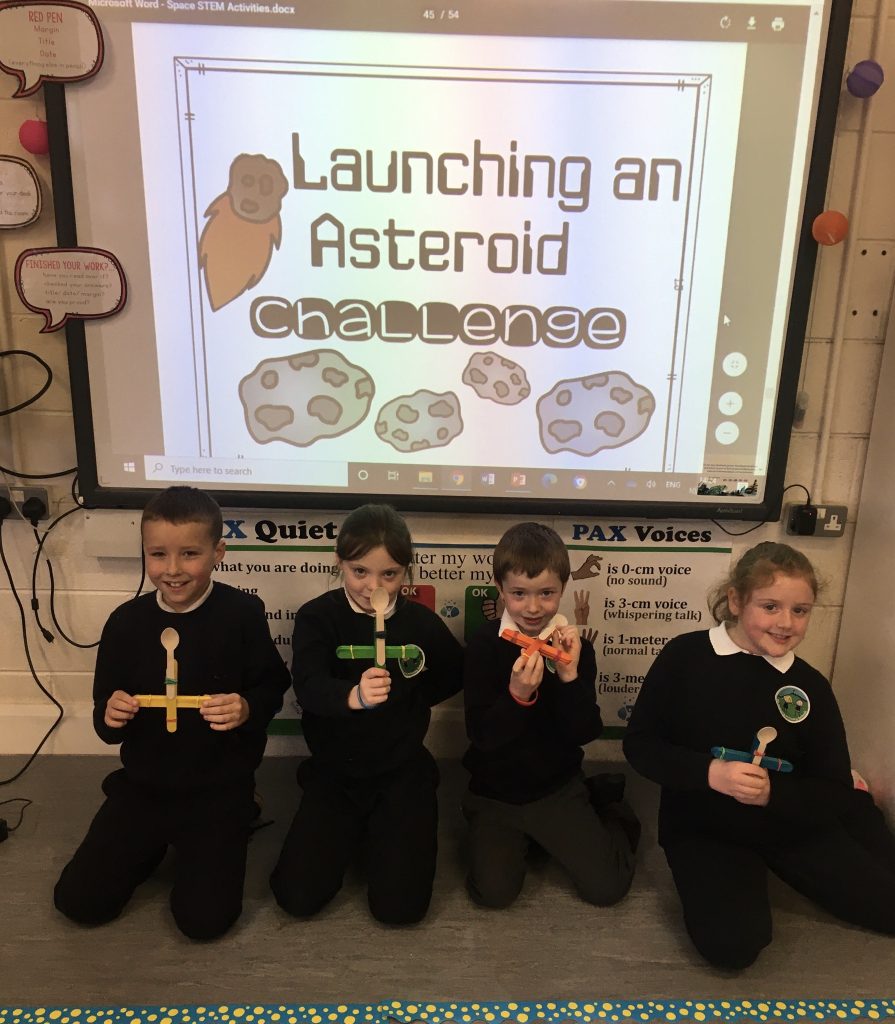 STEM Challenge: Launching an Asteroid
Our first challenge was to create a catapult which would allow us to launch our "asteroids". We had a competition to see whose asteroid travelled the furthest!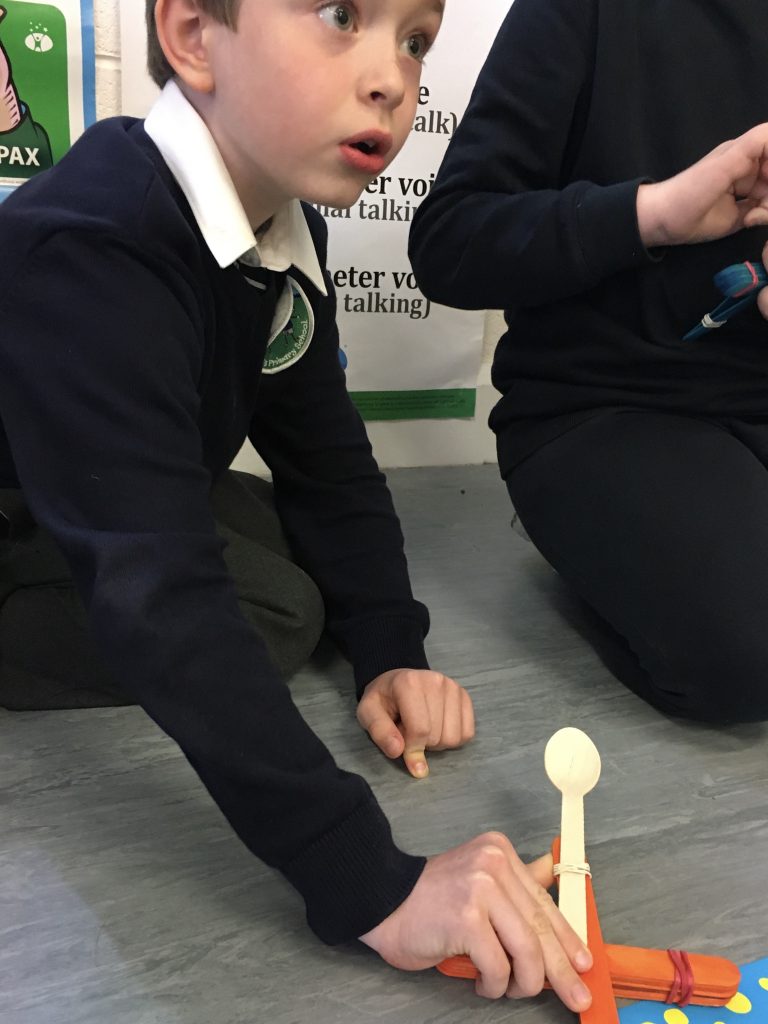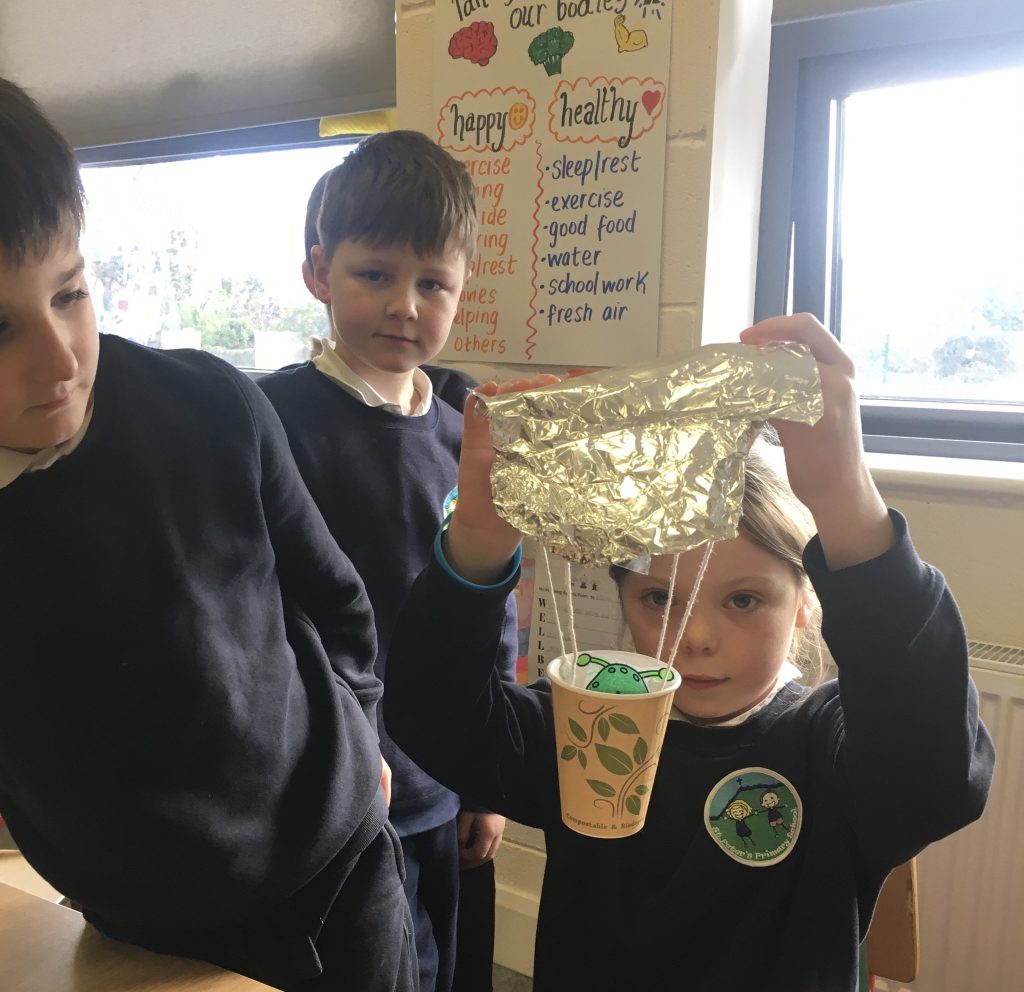 STEM Challenge 2: Alien Parachutes
Our second challenge was making safe parachutes for our "aliens" to land. We had to be sure it was a safe landing and that they remained in the air for at least 2 seconds! It was tricky but we really enjoyed it.