We started off the month with some Autumn Art. We used autumnal paints for our colourful dot painting. They turned out so well and really brightened up the classroom!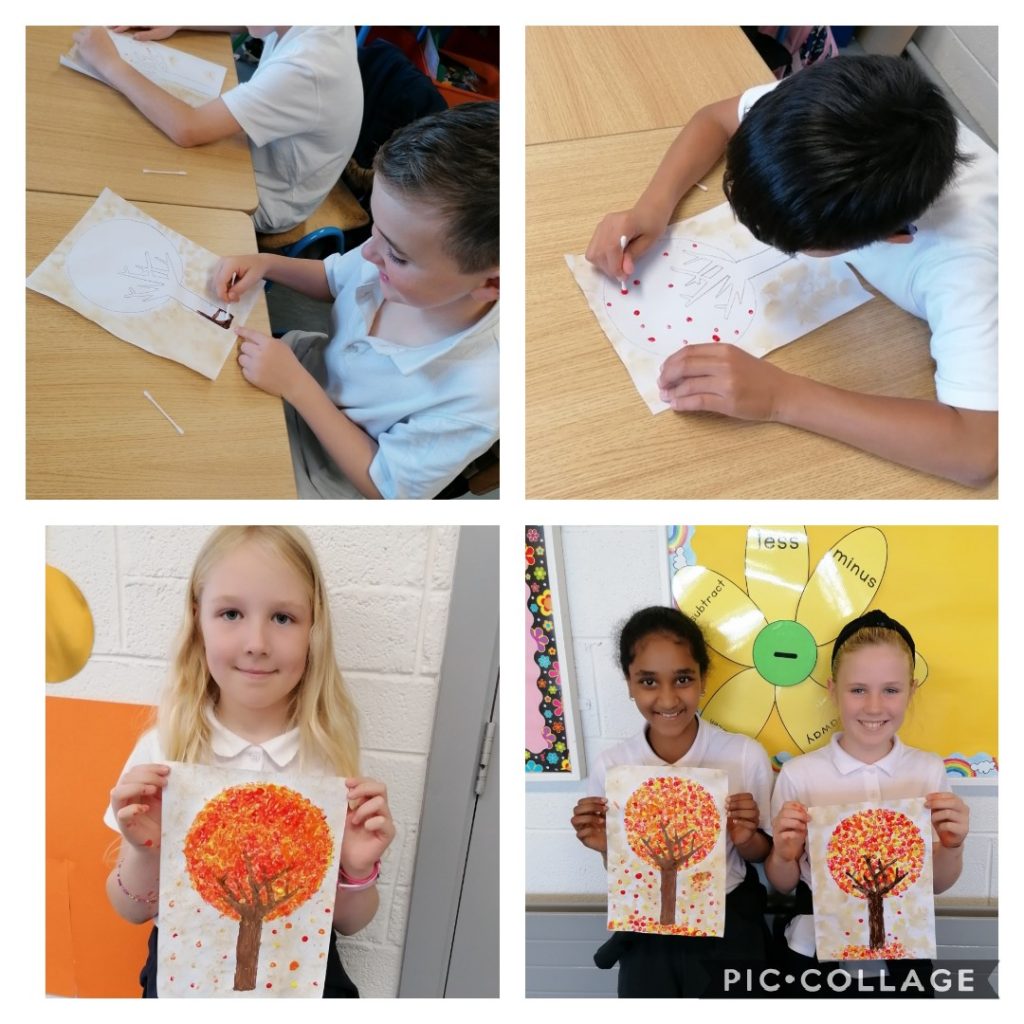 We had great fun designing and carving a pumpkin this month for Halloween and learning about the stages in which a pumpkin grows.
We had a brilliant last day before the mid-term, dressing up and painting pumpkins!