STEM Flying 'Ghosts'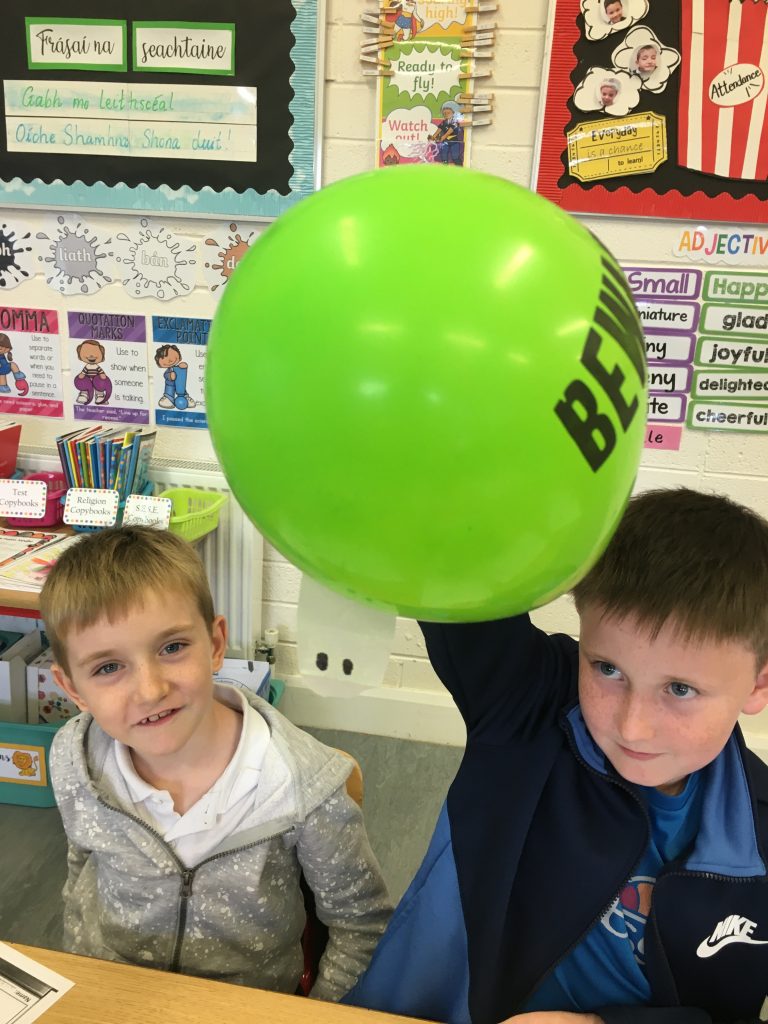 We learned all about electricity this week – especially static electricity. We created our own static electricity by rubbing balloons on our hair and jumpers making them stick to the walls and windows. We made some of our 'ghosts' fly using the static from our balloons!
Pumpkin Painting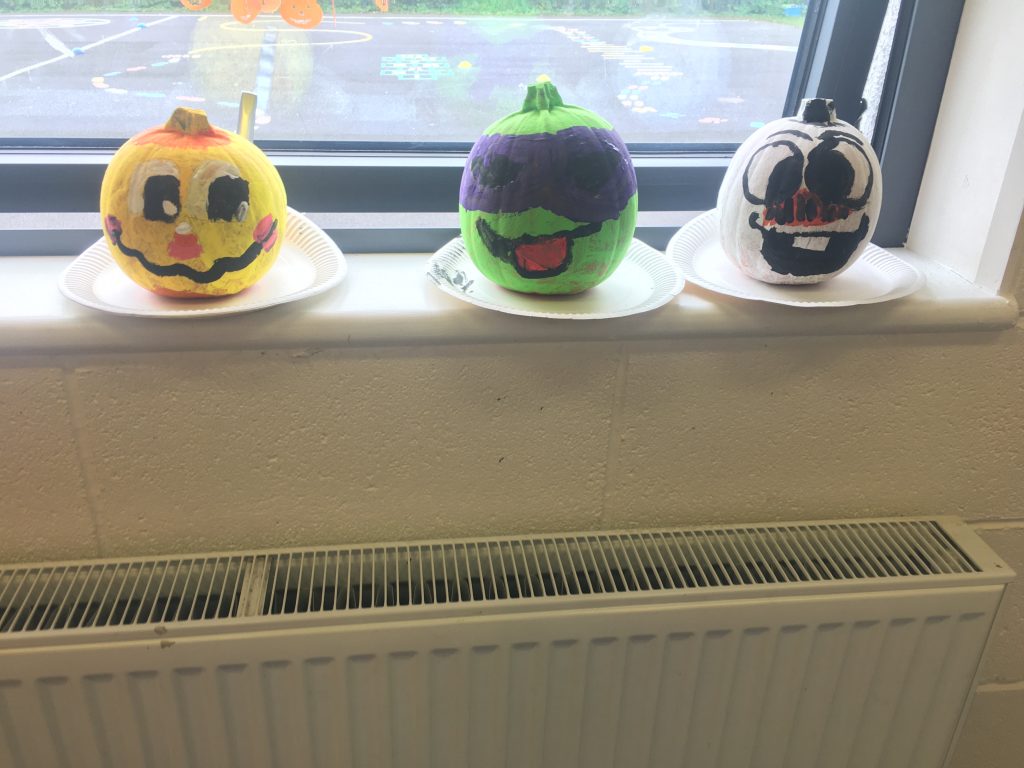 We had great fun painting pumpkins as a group – deciding on characters together, painting and drawing their faces! We will raffle off Olaf, the Ninja Turtle and Scarecrow tomorrow and kids can take them home for their Mid-Term!
Pumpkin Patterns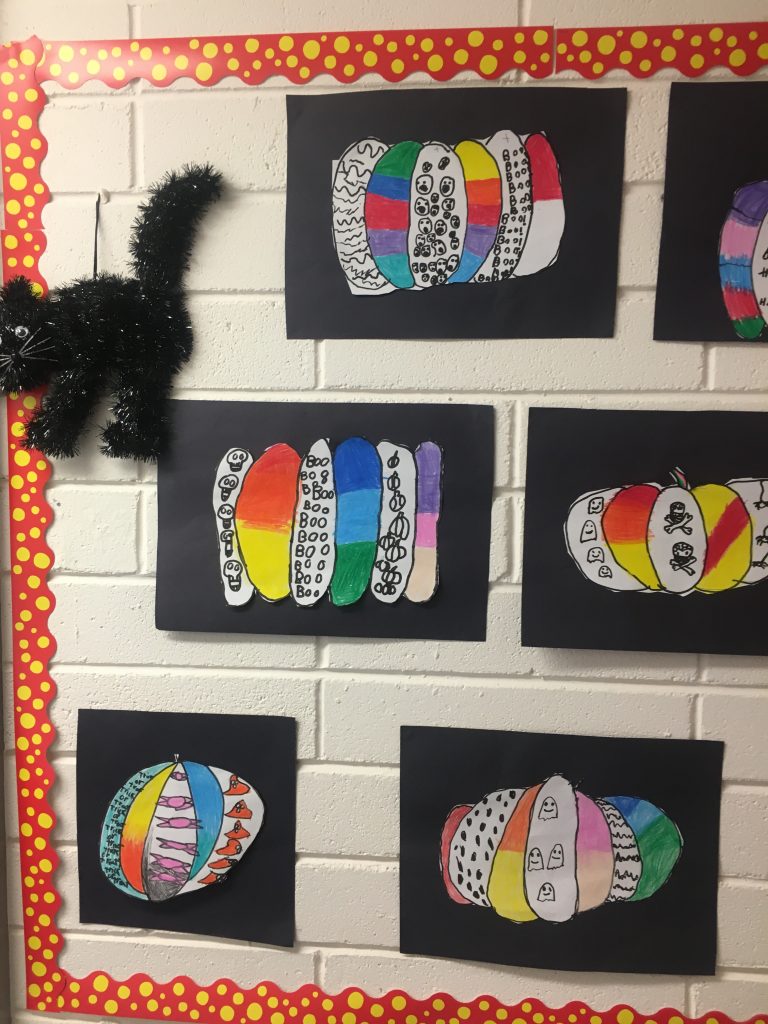 Here we used our maths patterns with our art to create cool pumpkin patterns! We had great fun mixing colours and using markers to create our Halloween patterns!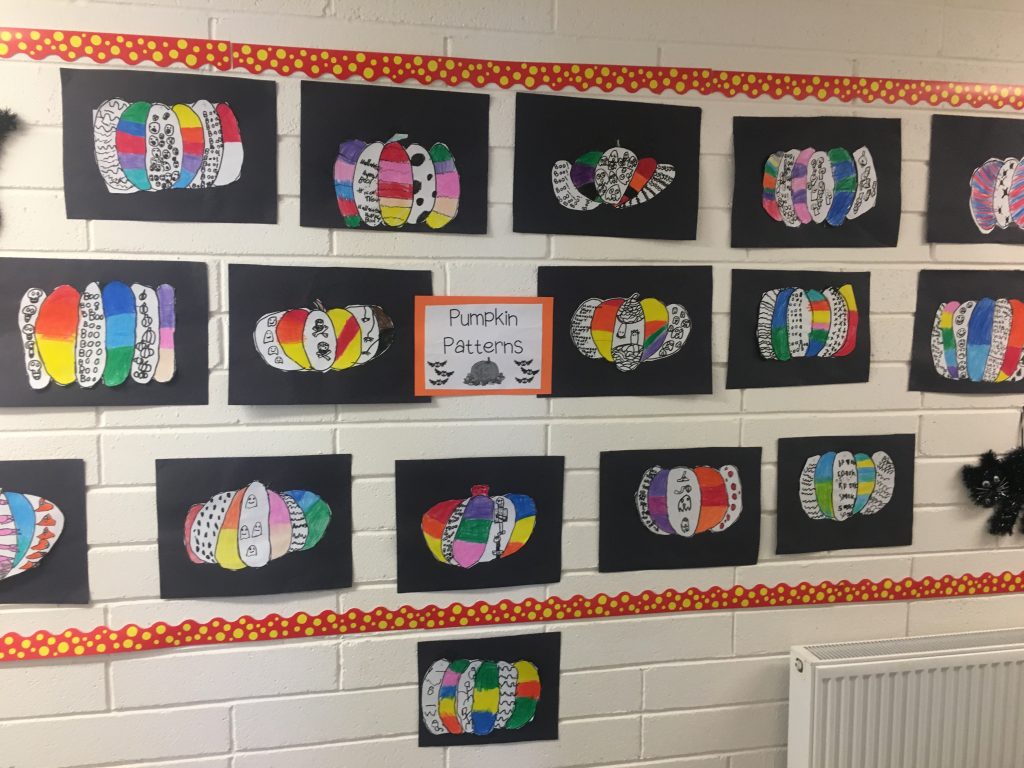 Have a lovely Mid-Term Break – from all in 2nd Class!