5th class have really enjoyed using Lego WeDo this year to create lots of different constructions that we then program to move 😊
We really love Lego WeDo because it's easy to use and allows us to use our coding skills. We love taking part in STEM challenges and recently built our own models. We worked in teams and had collaborate to build our chosen creation. We used our tablets to follow the instructions and to make sure that our Lego was built correctly – although it's important to remember you can be as creative as possible and some of us added some 'special additions' to our models 😊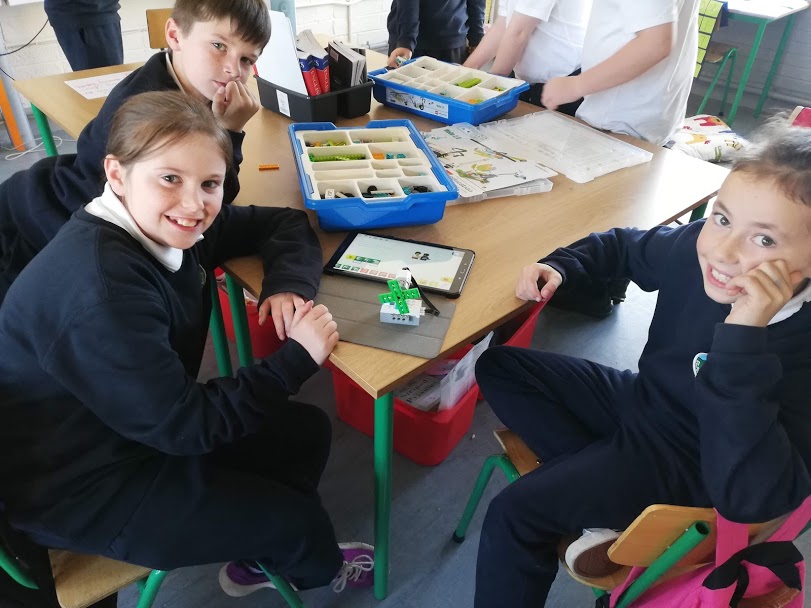 We know that STEM stands for 'Science, Technology, Engineering and Mathematics' and during our model challenge, we got to use all of these skills! We talked about how important the engineering aspect of this challenge was, our models needed to be able to move freely so it was important to consider where to put wheels and battery packs to allow for this. Technology allowed us to program our models to move which was the most exciting part!
Most groups decided to follow the instructions carefully and build a 'simple' model first, but our confidence soon grew and before we knew it we had created models of cranes that could shake and simulate an earthquake!
Programming on the tablets proved to be quite exciting as we added further instructions to control the movements of the Lego models. We loved trying new coding combinations to see which worked best and we felt confident doing this after completing a Microsoft coding course earlier in the year 😊 Coding allows us to control how the model moved and we input codes or instructions like 'turn left', 'spin' and 'travel backwards'.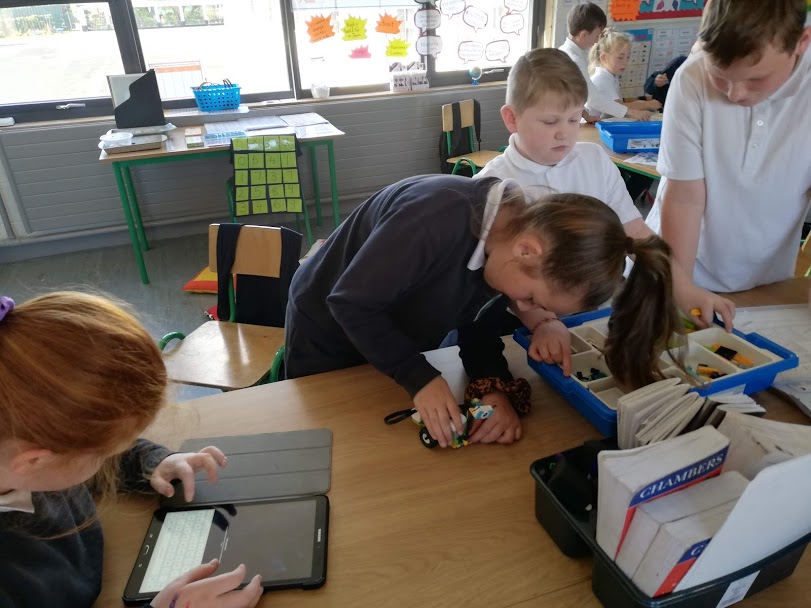 We learned that it was important to listen to our teammates and enjoyed adding in our own extra challenges, for example, building 'roads' for our tank model to travel on. We used paper and cardboard to do this and were very pleased when we successfully coded the model to travel along the 'road'!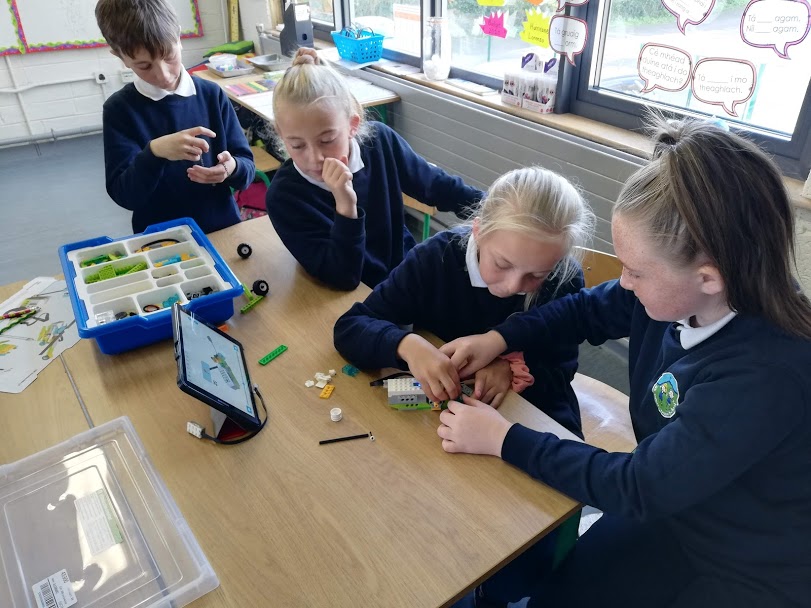 Our Lego WeDo models were even featured on RTÉ's Nationwide and we're so proud we could explain how Lego WeDo works, so that lots of other children can get involved in STEM challenges!