Today 6th class welcomed Mr Gavin Duffy to St. Peters for Dragons Den.  He was joined on the panel by Ms Whyte, Mr Foley, Mr Kinsella and Paddy.  Each group battled their nerves to put on an amazing array of presentations where their products for Junior Entrepreneur were scrutinized by the judges.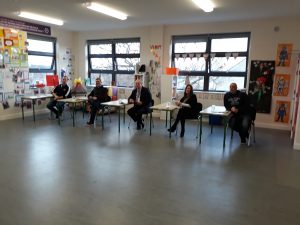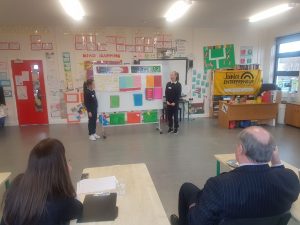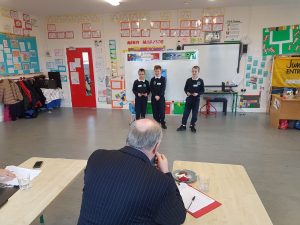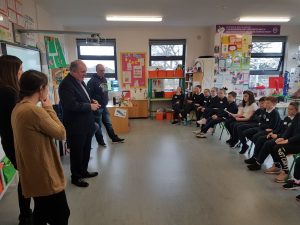 The groups presented:
 A clever sun hat with added technology
Slime
A phone holder
A torch
Stress balls
Grassy heads
A music speaker with crafts
Handy holders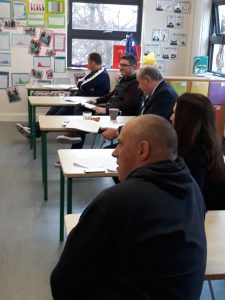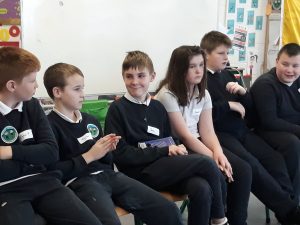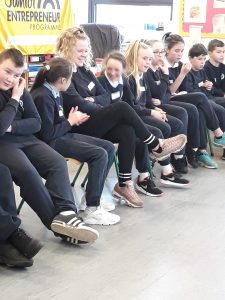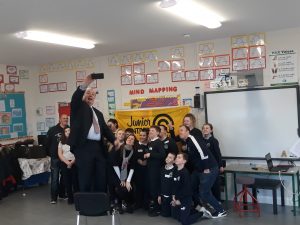 All groups received incredible feedback from the Dragons, who couldn't decide between two products in the end. Well done to everyone involved! Now to get working on ur products which will go on sale at our showcase in March.  These include grassy heads and stress relieving toys.