The whole school took part in our Green Schools Action Day on Friday the 10th of November.  We dressed in Green and all classes took part in lessons and activities around the theme of litter and waste.  We also focused on our school garden and we looked at improving this area.
Junior Infants created a town called Juniorville using recyclable materials they gathered from home.
Senior Infants gathered recyclable materials, sorted and classified them before creating their own junk art inventions.
1st class planted some seeds for our school garden.  These included peas, brocolli and rocket which were the only seeds we could find which are in season during the winter.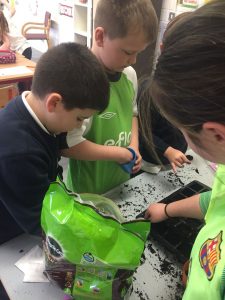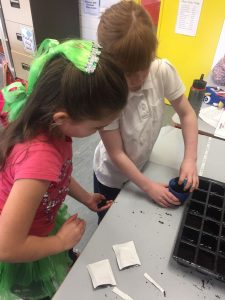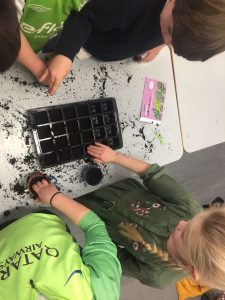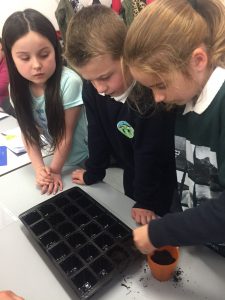 2nd class planted some seeds for herbs which will be moved to our school garden in the spring.  These included chives, parsley and coriander.
3rd class visited the allotments in Fassaroe to get some ideas for us to use in our school garden.  They took notes on the variety of allotments included and they also chatted to some local gardeners who were tending to their produce.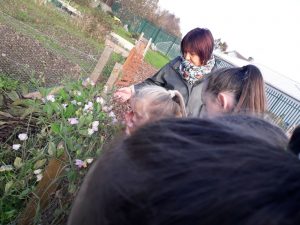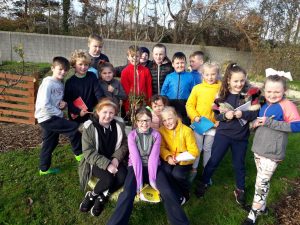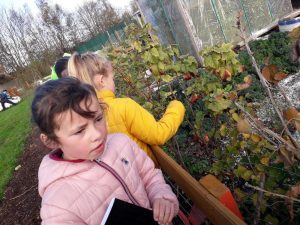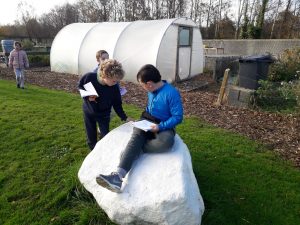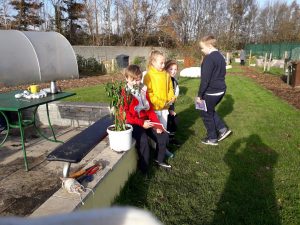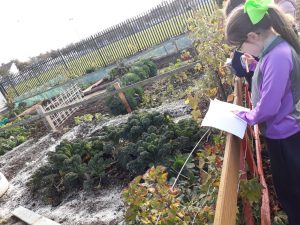 4th class visited Bray recycling centre where they were given a guided tour.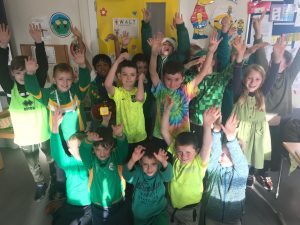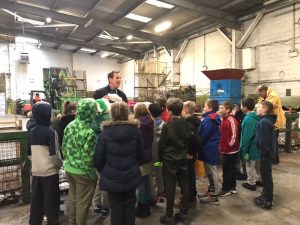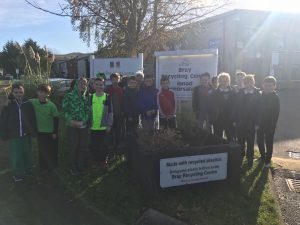 5th class visited the seafront to pick litter.
6th class worked on improving our composting by making a wormery.  After a week we will add this to the compost bin to help with the breakdown of our waste.
This action day was such a huge success.  Thanks so much to everyone for getting involved.  Staying true to our Green Code "Working together as a team we can make Peter's Green!"