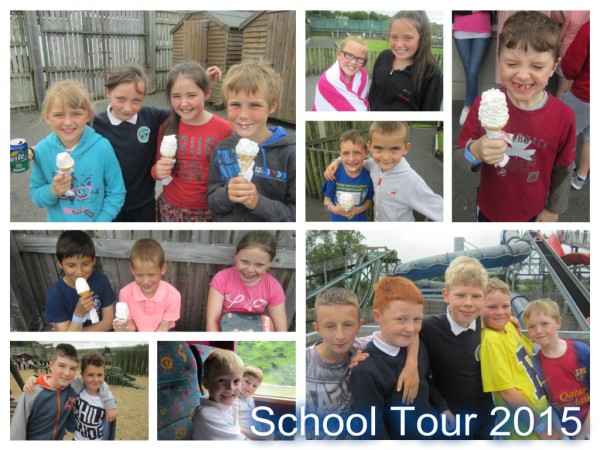 Earlier today, two buses of 1st to 5th class students set off on the school tour of 2015 in Fort Lucan. Everyone had a fantastic day and we were extremely proud of the behaviour and school spirit of all the students who went along – lots of smiles in the photos below!

This Vine sums up how well the day went – sleepy heads on the bus home are a good sign of a great day out!
Lots of fun on the trampoline!
Red slide or blue? Which did you choose?
You can find photos from our school tour 2014 here and from 2013 here!