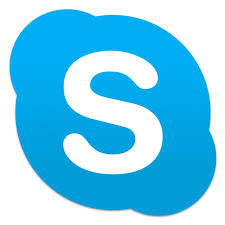 Last Friday week, 2nd Class had the huge honour of Skyping 2nd Class from St. Mary's Convent Primary School in Nenagh, Co. Tipperary.
This class had interviewed the famous astronaut Commander Chris Hadfield just that week, and so the class had many questions to ask them about what Chris Hadfield had said about his time in Space on the ISS!
We were also lucky enough to be joined by a twitter friend that day. Anne McMorrough is a lecturer in MIE (where Ms. B studied to become a teacher) and wanted to meet the class to talk about creativity in the classroom. We had just met Anne at the Excited Digital Learning Conference and so it was a huge thrill to have her in St. Peter's! Anne had a great time with us and we were very proud to show her our work!
@StPetersBray & @2ndClassNenagh -Great to see how much you taught each other about space today via @SkypeClassroom – out of this world!!

— Anne McMorrough (@annemmcm) June 13, 2014
We tweeted all about our Skype!
2nd Class had the most amazing morning. Our friend @annemmcm came to visit and we had a skype with @2ndClassNenagh! Just magic! — St. Peter's Primary (@StPetersBray) June 13, 2014
2nd Class asked the class in Nenagh the following questions:
1. What was it like speaking to Commander Hadfield?

2. Can you tell us what he had to say about Ireland?

3. Can you tell us some of the questions you asked him?

4. How did you get in contact with him?

5. Did he sing or speak any Gaeilge during the Skype?

6. Did he give you any advice on how to become an astronaut?

7. Did he play any music for you?

8. What do you know about Space now that you didn't know two weeks ago?

9. Did he have any funny stories about life in space?

10. What will you remember most about your Skype with Commander Hadfield?
The skype was fantastic fun, the girls in Nenagh were SO knowledgeable about Space and Commander Hadfield's life!
We asked @2ndClassNenagh all about their skype with @Cmdr_Hadfield. The girls were brilliant! What a great school they are 🙂 — St. Peter's Primary (@StPetersBray) June 13, 2014
It was a brilliant morning. Thanks to Ms. Lynch's class for taking our call and answering our questions. We hope to chat again soon, in the new school year!