This week for 'Wednesday for Parents', we're delighted to publish a guest post from the fantastic Summer Buzz – we've spoken about Buzz on many occasions on the blog and you're bound to have noticed the name popping up in the comments! We have been so lucky to have a Twitter (and real-life friend) like Buzz and when we wanted to talk about ways to get stuck into Summer reading, Maria O'Sullivan was the one to contact! Thanks a million to Maria (and Buzz) for putting together such a brilliant blog post. You can find all previous 'Wednesday for Parents' posts here.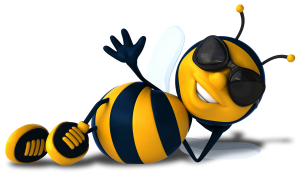 The Queen Bee has asked me to chat with all parents about the long summer holidays from school.  The children love being away from the formal and structured learning environment but there is no reason why they cannot keep learning during the summer months.  Reading books every day will keep their reading levels up, extend their vocabulary, improve their spelling and they might even enjoy it.
There are lots of lists of recommended reads for children and most of them have a short blurb on what the book is about.  Dun Laoghaire Rathdown Library Service has produced some great lists of books for all ages from toddlers to teens.  You can download the lists here or you may be able to get hard copies in Shankill Library. Children's Books Ireland also produce fantastic lists.  You can see them here.
Always remember that the age guidelines given in these lists are very general.  Your child may find the books too easy or too difficult.  Let them decide themselves; they are on their holidays after all.  Use your nearest library to borrow the books.  Membership is free and there is something for all the family there.  You may find that the library also runs a programme of events and activities that are free to attend and a very pleasant way of spending an afternoon if the weather is dull. The contact details for Bray library can be found here.  You might also consider using Shankill Library.  The contact details for Shankill are here.
The Summer Reading Buzz is underway in Shankill so you might even bump into me there.  All you need to do to take part in the challenge is sign up, read 10 books and collect rewards along the way; it's that simple.

The chart below shows all the things you can do to help your child read this summer.  I spotted it on twitter recently and thought it was the bees knees.  You can view the original here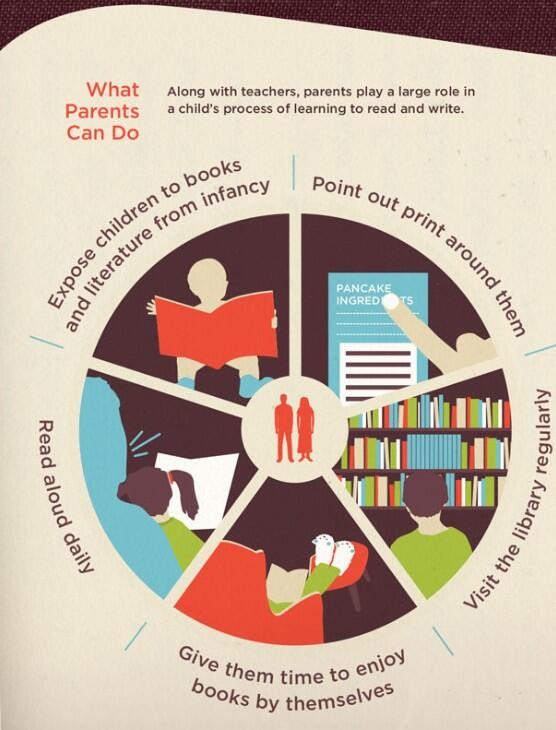 Enjoy the sun, read lots of books, learn lots of new things.
@summerbuzz.