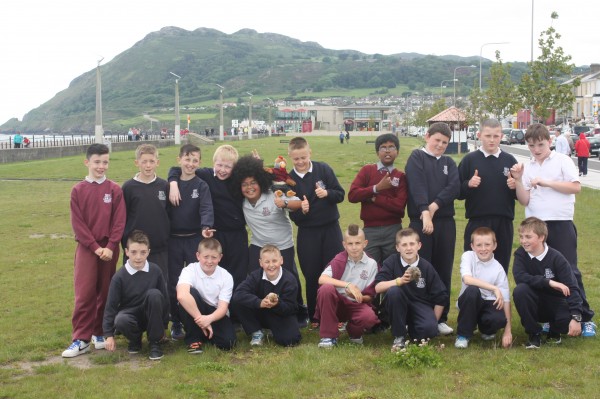 5th class have started their final Design and Make project of the year and today, we started our research and planning. The task is to design something that would be suitable for the seafront in Bray and that uses electricity. We're going to plan our designs using SketchUp and then build them in class. We've done a lot of preparation work on Design and Make and electricity.
Today, we went to Bray Seafront on a research mission. We were deciding where we would place our project on the seafront and we were also evaluating what would fit in well down there. We had looked at Bray Seafront on Google Earth and we see it regularly when we visit it, but it was really important to visit it in person. We found that we got lots of new ideas as we walked around and everyone is looking forward to getting started.
Here are some of the photos of where we would like to place our projects:
Thanks a million to Ms Mitchell, who came with us for the walk!