On Saturday, three of our students will represent our school in the National Finals of Mathletes. Sam from 5th class and Lester and Eduard from 6th class will be travelling to chq in the city centre to compete against 57 other primary school students. We've blogged quite a lot about our experiences of Mathletes and Khan Academy and you can find all our posts about them here. We thought that it would be fitting to interview the finalists from the school – and Oisín was the man for the job! Best of luck to the boys in the finals – only 60 primary school students qualified so to have 3 finalists from our small school is an amazing achievement!
We heard some really exciting news during the week. Mathletes announced the top 3 schools from each province, but they'll announce the order of 1st, 2nd and 3rd on Saturday. We're in the top 3 primary schools in Leinster – and we can't wait to hear where we've placed at the awards ceremony. We're also very proud to be the top primary school in County Wicklow!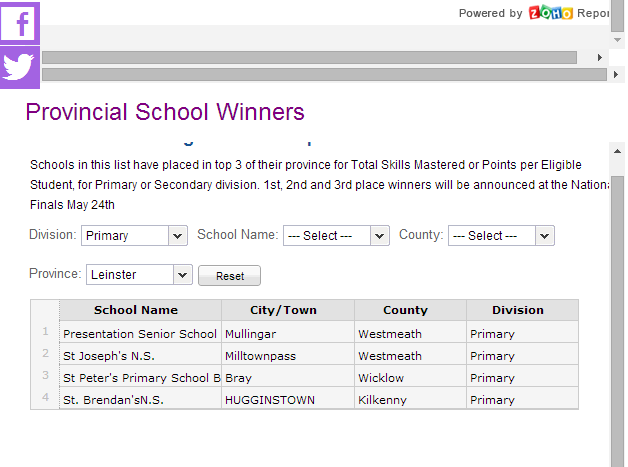 Finally, a big thanks to Shell White, one of our parents, for sending us the photo of our Mathletes in the Bray People this week. The article was to celebrate our County Winners – Leon in 5th and Eduard in 6th and the three national finalists.