Daft Punk – Technologic from Anastasia Bandrina on Vimeo.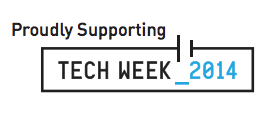 Welcome back everyone! We can't wait for Term 3 to start. We have so many exciting things on the cards – and this week will be hard to beat!
We're starting off Term 3 with Tech Week 2014.  It is a celebration of the opportunities that technology brings into our lives, as it inspires and encourages us in our learning and daily work.
The aim of Tech Week is to highlight how important technology is to us, as we work creatively in school and at home! We can't imagine life in St. Peter's without the internet, our laptops, our telephone or our teacher iPads! We love all STEM (Science, Technology, Engineering and Maths) activities in our school, and we use every opportunity to participate in national and local events that celebrate these subjects. Some of our previous STEM activities can be seen here!
We have an exciting week of events planned. We're also taking part in Digital Art Week 2014, and we're off to the Junior Spiders Awards ceremony on Tuesday. There is no better way to celebrate #TechWeek14!
We'd like to thank  The Irish Computer Society (ICS) as they act as the coordinator of Tech Week.  We've love to hear from other schools, universities, institutes of technology, libraries or community groups that are taking part. Make sure you tweet us @StPetersBray!
Want to get involved? The website suggests some activities! 
a Tech Week quiz

an open day for families so that your learners can showcase their work/ progress

getting a Technology professional in to talk to your group

Organising a Tech Walk (this enables you to take part in the Tech and Go Seek Competition
If you are an event organiser: Simply sign up here and then register your event!
If you are a student/ youth group member: See the Primary and Secondary sections of the website for more information.
Have a great Tech Week! See you on twitter and check out our blog for posts during the week!