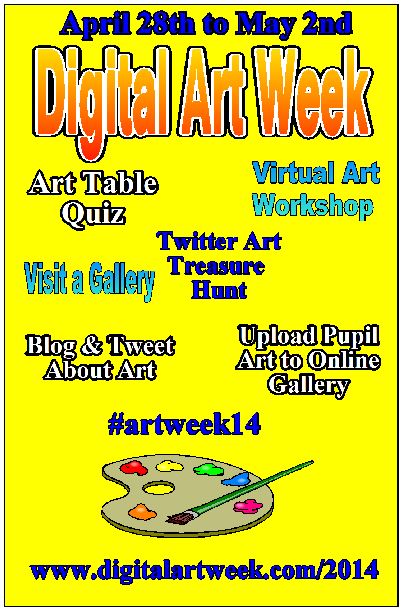 This week is so busy. We're getting involved in #TechWeekIrl and we're off to the Junior Spider awards ceremony on Tuesday!
We're also taking part in Digital Art Week (#artweek14), and we can't wait to combine two of our favourite things – Art and ICT! There is so much potential here to use technology to create wonderful pieces of art. We haven't taken part before, but our online twitter and blogging friends have made this an unmissable event. We'll be combining our #TechWeekIrl events with all Art activities and we'll be tweeting and blogging all week. It will be a great opportunity to learn from other schools and online friends! This is how the whole week will work. 
There are brilliant apps and ideas on the website here and here. Why not try them our at home?
We can't wait to get involved! Here's to a great #artweek14!