Today we want to direct your attention to the Scoilnet site – and in particular, the section for parents on the Scoilnet site! The Scoilnet site hosts a variety of articles and activities for students, parents and teachers. For parents, there are articles on topical issues, information on special needs and links to information from the Department of Education. You can access the parents homepage here.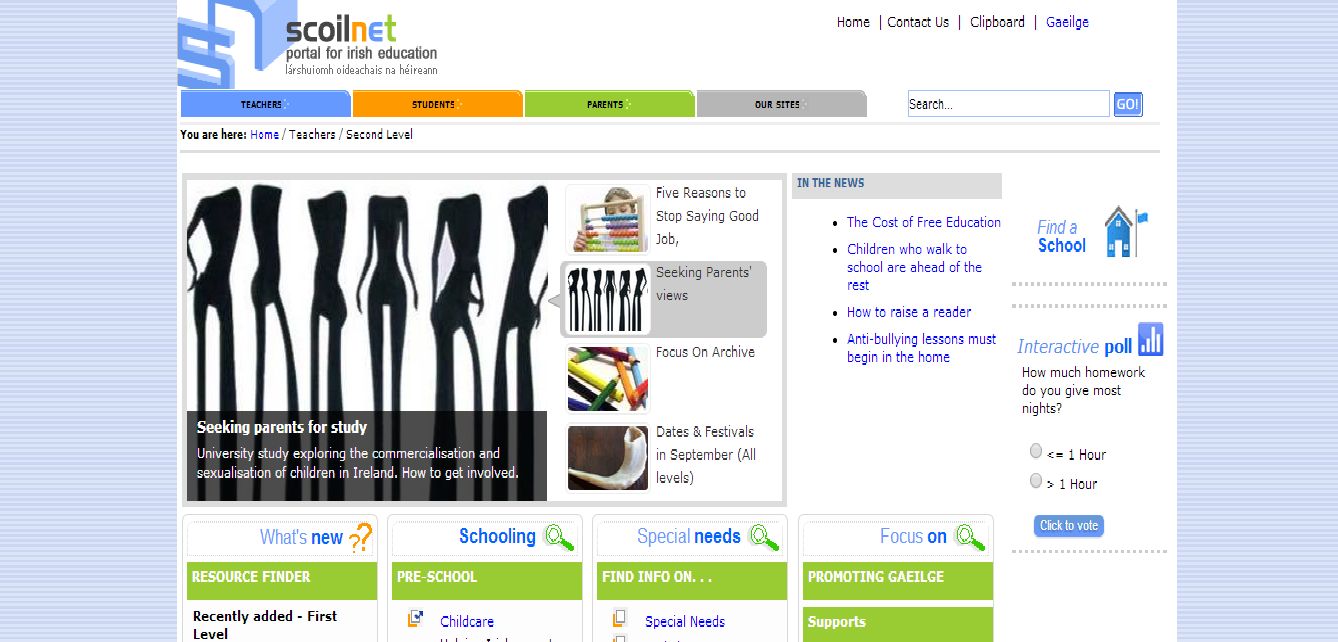 To introduce you to the parents section on Scoilnet, we've chosen three links that might be of interest!
This is the 'Focus on' section – an archive of all the topics they've covered in the past.
This link leads to general information on special educational needs.
This link leads to talking books in Irish – perfect for helping your child to practise their Irish!
Let us know what you find and what you recommend!
As always, you can find all previous 'Wednesday for Parents' posts here.