Every year, Culture Night takes place in late September. This year, it's on the 20th of September – a Friday. It's an amazing night where you can access venues and events around the country for free. Although all events are free, some may need to be booked in advance – which is why we're drawing attention to them nice and early!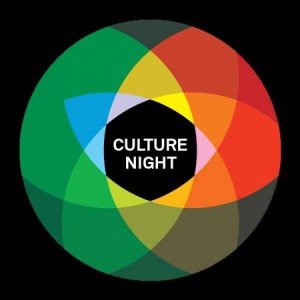 Locally, the Mermaid are running a series of animation workshops – using stop-motion animation and sand animation. These look  amazing, but the stop-motion animation workshop needs to be booked in advance! Details of these workshops and all the events around County Wicklow are available here.
Signal Arts always have exciting events and St Peter's has often been involved in contributing to their Culture Night activities. This year is no exception – they are in the process of organising the OutDoors Project and are collecting old doors! Check out the details here.
The organisers of Culture Night Dublin have drawn up suggestions for a Family Culture Trail, which includes a free tour around Croke Park (but this is a popular one – book this in advance if you're interested), the Book of Kells, various museums and galleries. Check out the link to the family culture trail suggestions here. Other great options for families are the Ark Cultural Centre for children, the Wax Museum, Dublinia and various Dance centres – explore all events here!
Important: by request, we contacted Croke Park – all tours need to booked today or tomorrow in order to guarantee a space – they can be booked online here!