This month in Senior Infants we transformed our Aistear roleplay into a potion lab. We had lots of fun making potions and spells buy combining our different ingredients to make our disgusting potions.
In the play dough area, we made trick or treat sweets, a witch's broomstick, a web for a spider and lots of other Halloween themed items!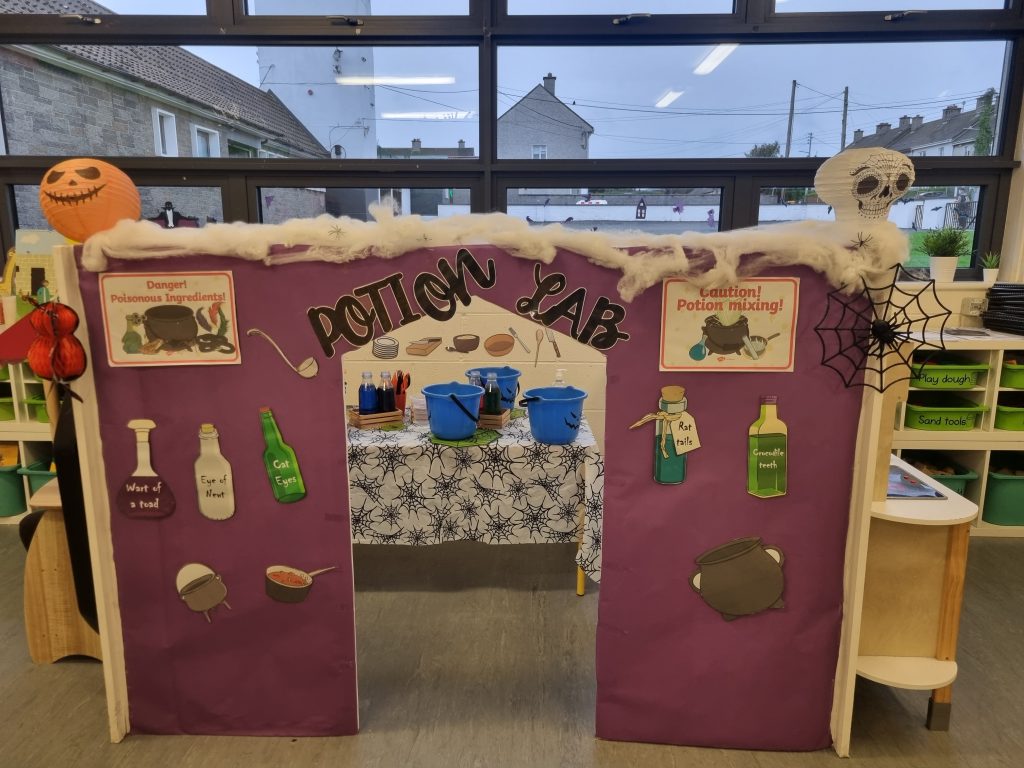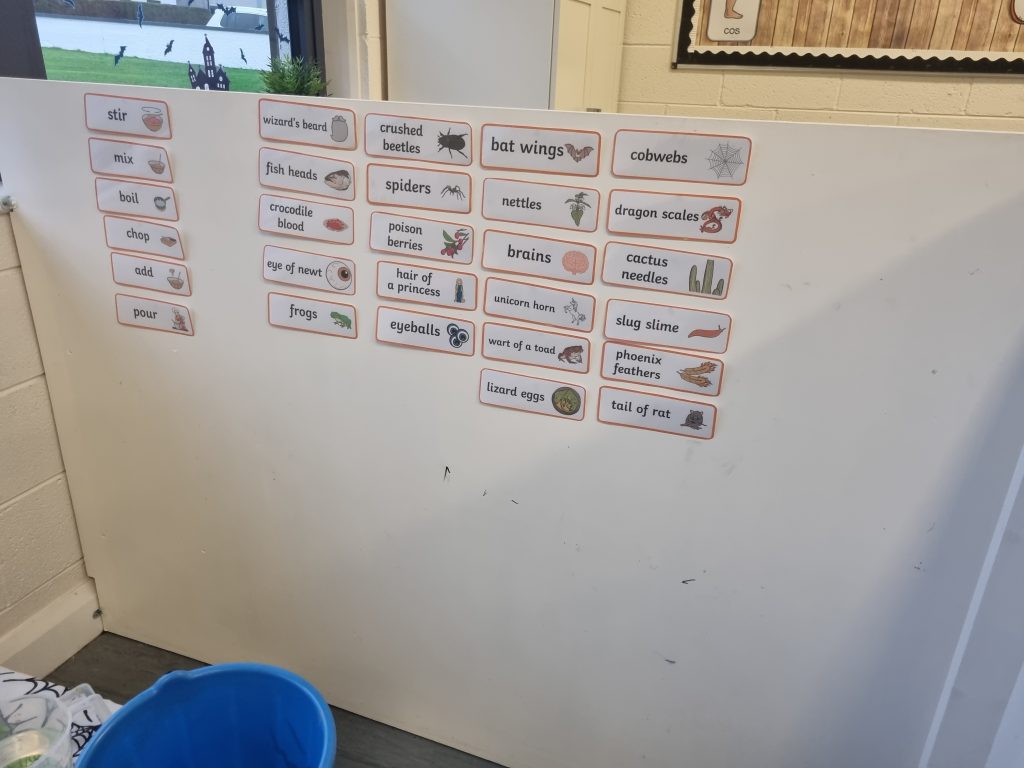 Our other Aistear station was carving pumpkins, Senior Infants did a brilliant job taking out all the seeds and cleaning the pumpkin.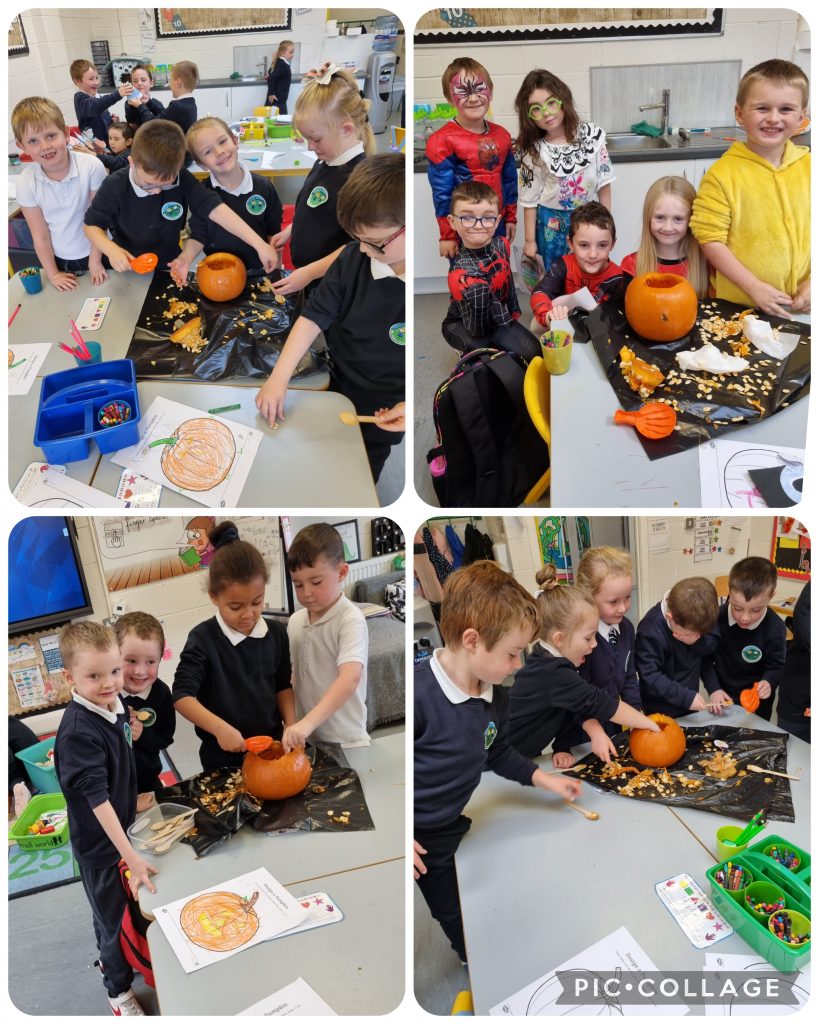 We made a lot of Art for Halloween, check it out below.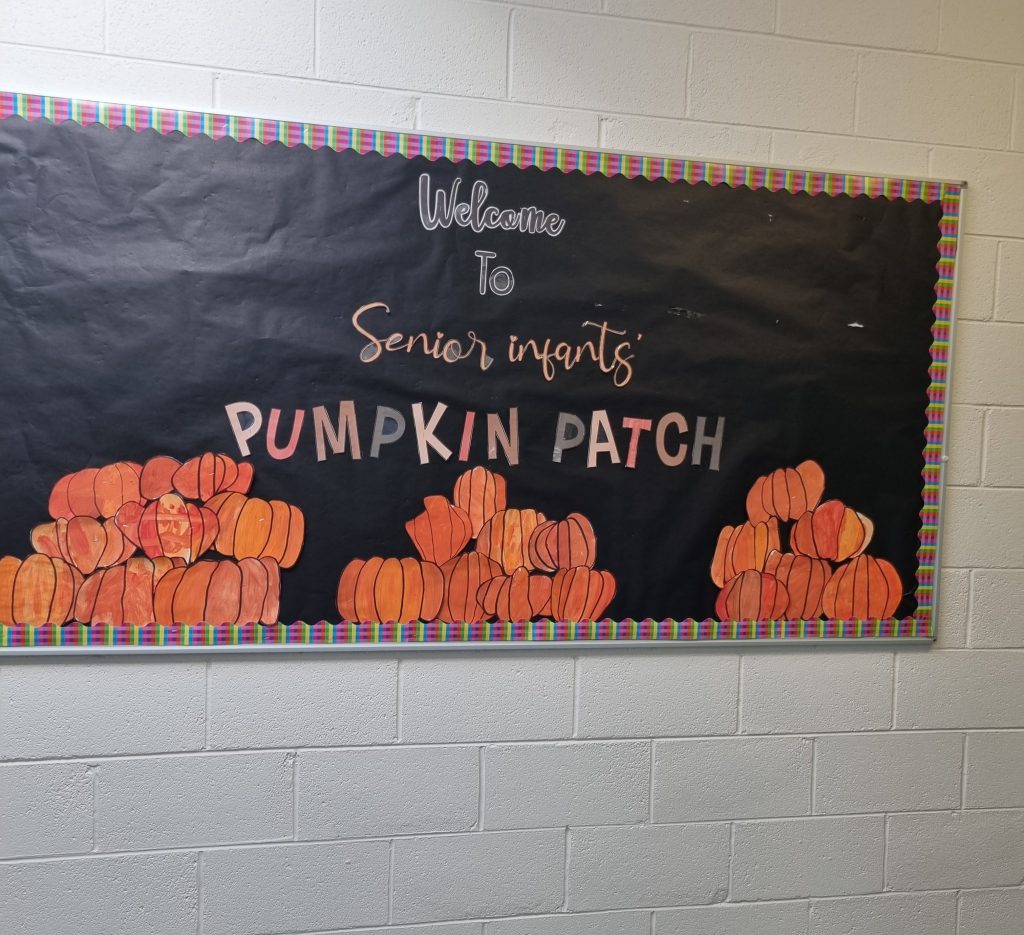 Our Draculas
During Maths Week one of the activities we did was making Pattern hats which we could wear. We made AB and ABC patterns.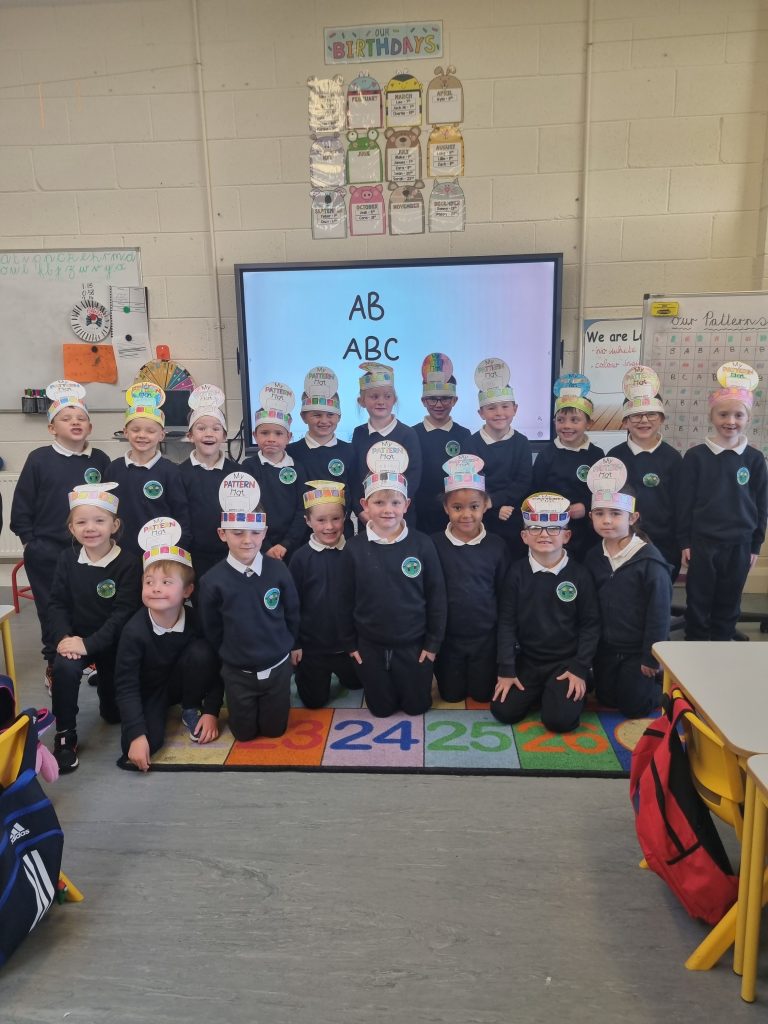 Finally, on the last day before the midterm we had a Halloween party where we dressed up, danced to music and made spooky eye chocolate apples!