We were learning about our senses recently in Junior Infant and discovered we have 5 senses which help us understand the world around us – sight, smell, hearing, touch and taste. Firstly we discussed our senses before watching a short video about each.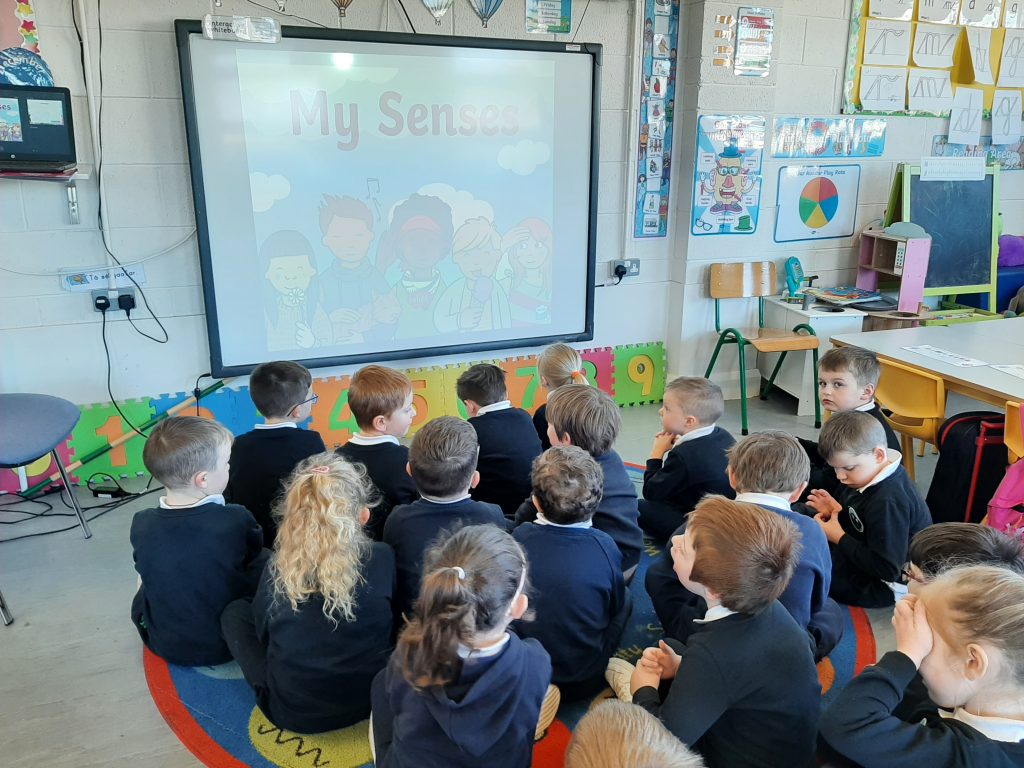 Next we decided to test out our various senses with a senses walk around the school. We discovered lots of things we could touch which gave us lots of new vocabulary for how things feel.
Then we sat out in the back yard and closed our eye to see what we could hear and smell before having a look around. We were surprised at all the different noises each person could hear when we all sat quietly – birds, planes, cars, classes working with windows open and more. One house nearby had a fire lighting and we could smell the smoke.
Finally we conducted a senses experiment to see if we could use all our senses while making popcorn. We got to touch, see and smell the kernels of corn. We could feel the heat of the popcorn maker, hear the swirling and popping as they started to heat and explode and got very excited as the smell started to fill the classroom.
Finally we got to use our most important sense for this experiment…….taste. We also noticed that a lot of our STEM activities end with us eating like our melting chocolate and candy cane experiments!
Lastly we recorded the findings of our senses walk and popcorn experiment under each of the senses headings.
We are going to see what senses we use while we are learning in the classroom from now on!