The longest Snowman:
We divided into groups of three. Each group got 6 sheets of paper, 30 cm of sellotape and 2 pipe cleaners. A classroom timer of 12 minutes was set on the board. The aim of the challenge was that each group had to make the longest snowman they could in the time given. Take a look at the different ways we made our snowmen: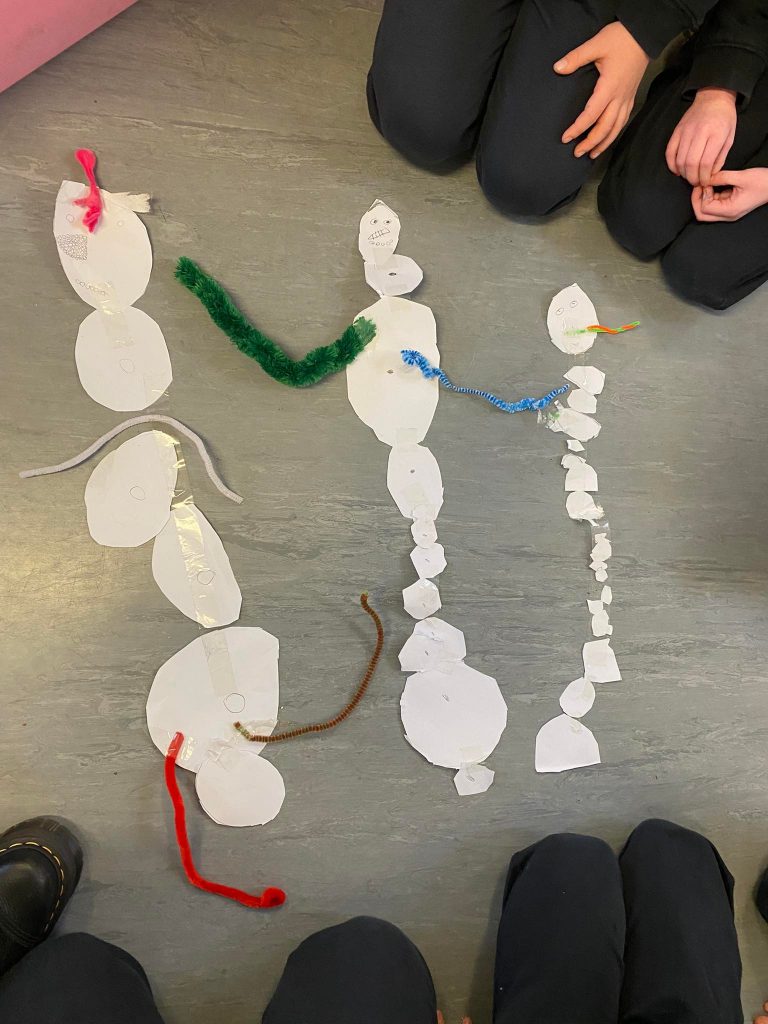 Christmas Catapults:
We decided on an easy structure to follow to make our catapults. All we needed was a spoon, lollipop sticks and elastic bands. They turned out amazing!
When they were made we tested them in loads of challenges- who could launch their catapult the furthest, who could make it to the end of the hall first catapulting snowballs and who could catapult a snowball onto certain spots first. It was so much fun!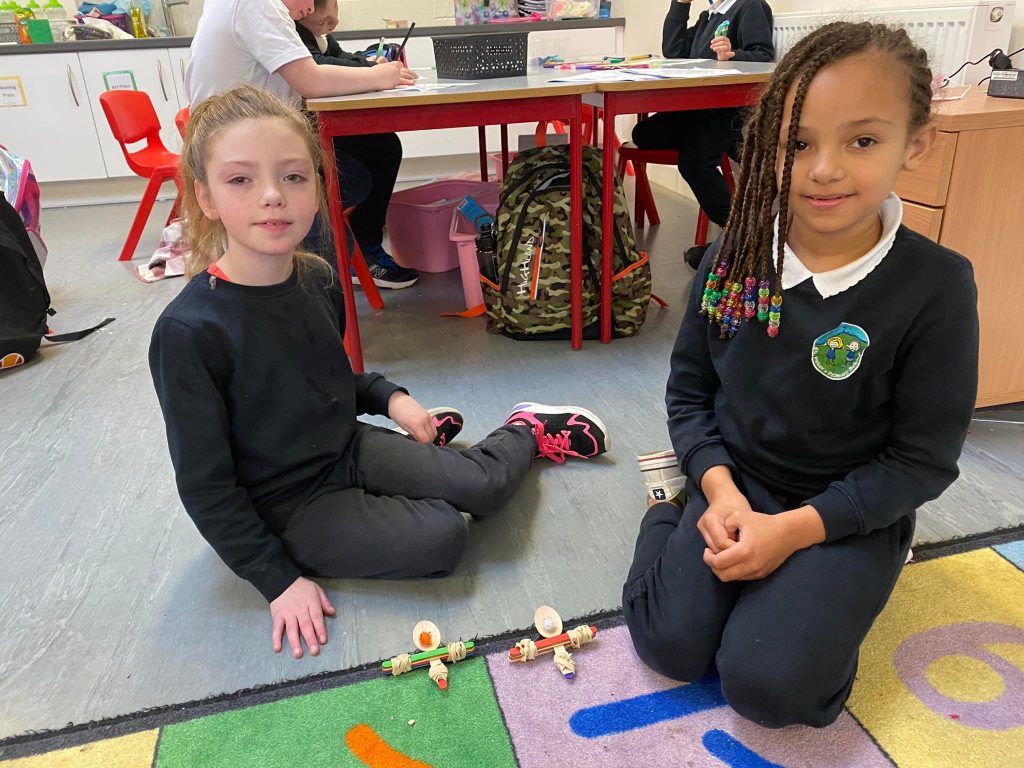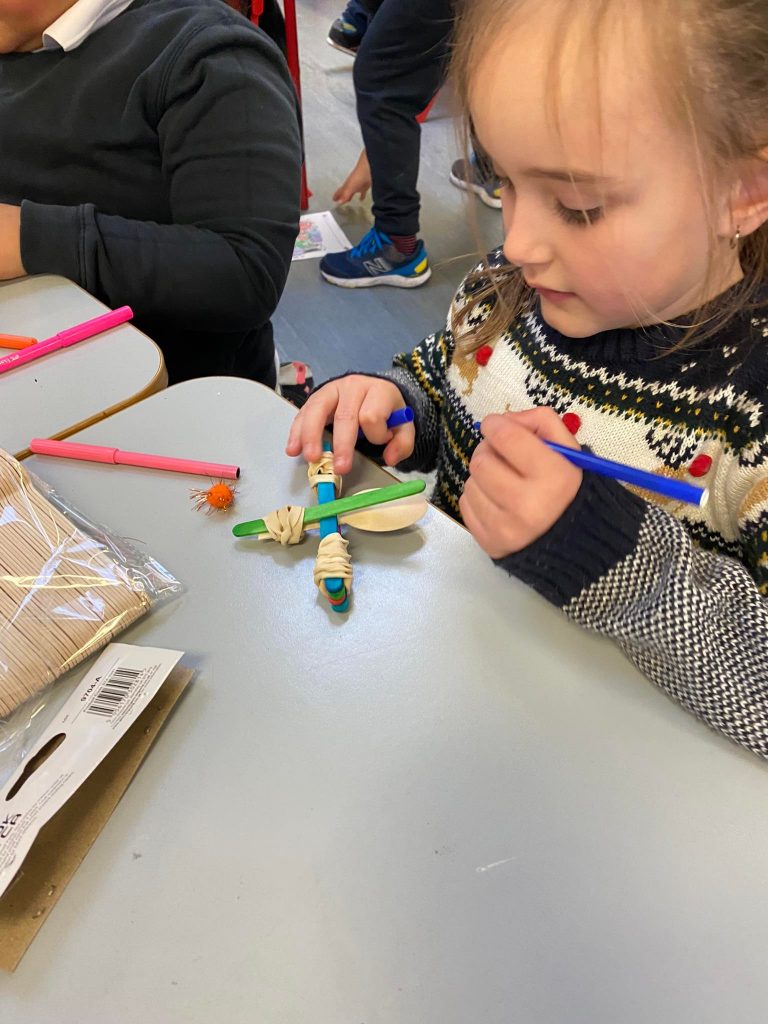 Santa's sleigh and workshop- Lego edition.
1st class were given the chance to make Santa's sleigh or Santa's workshop using Lego. We made some amazing structures!