STEM activity 1:
We started of Science week by seeing if there was any link between our favorite colour and our favorite taste.
We began by making a pictogram using gummy bears to show the votes of the classes favorite colours. Take a look: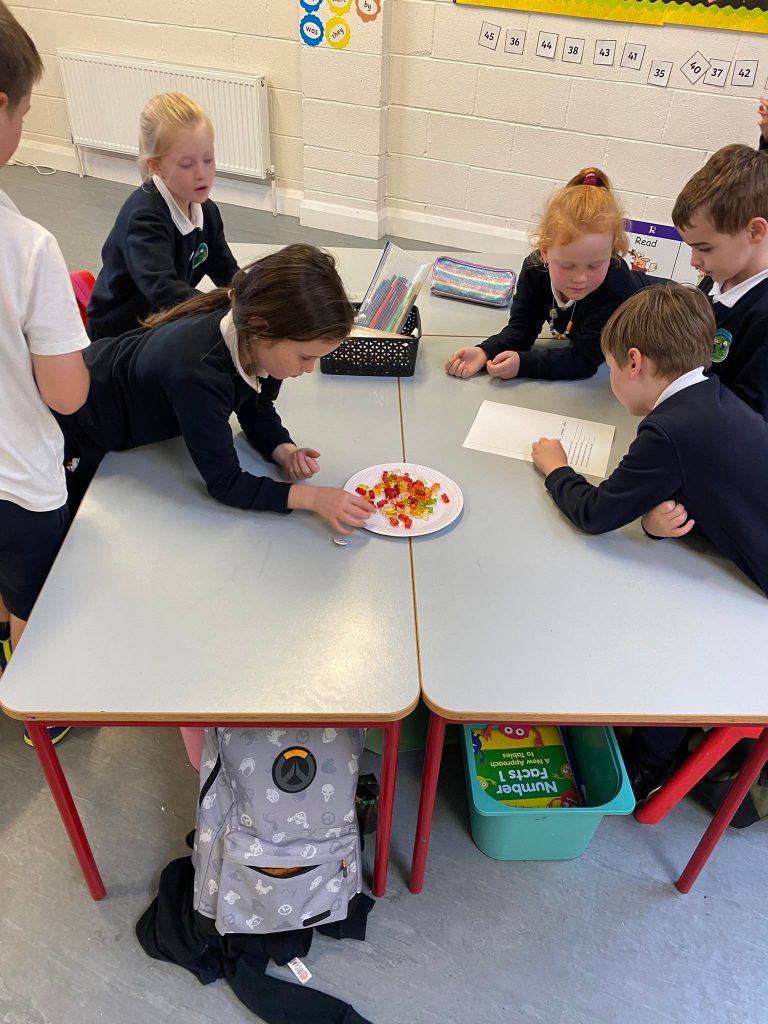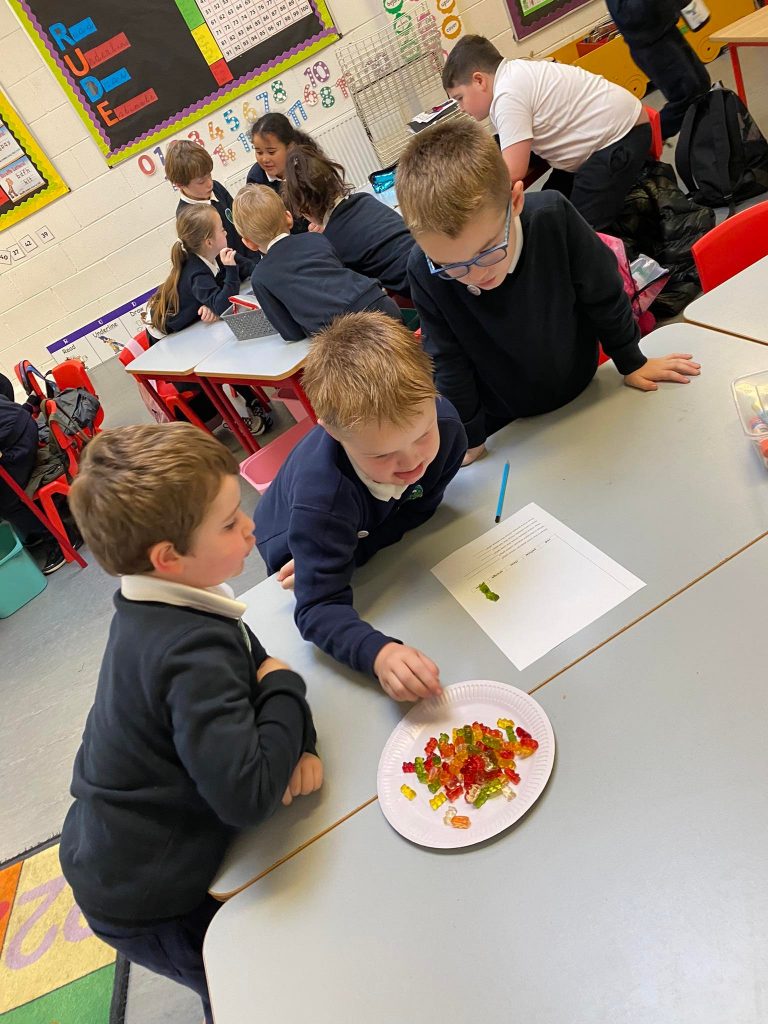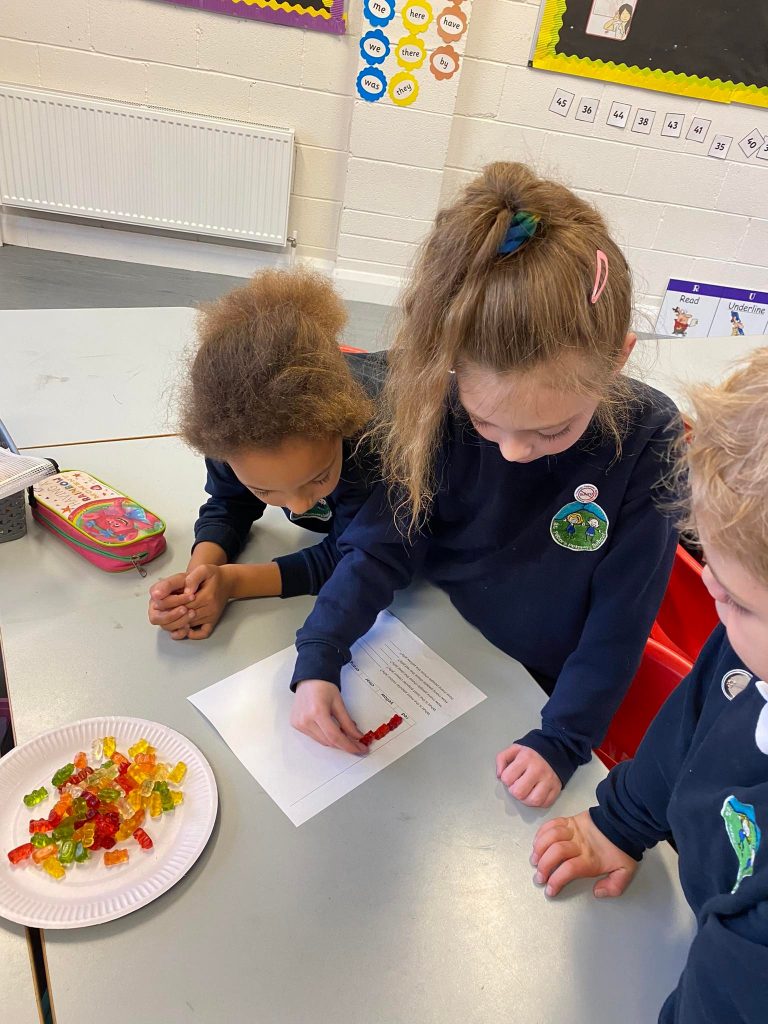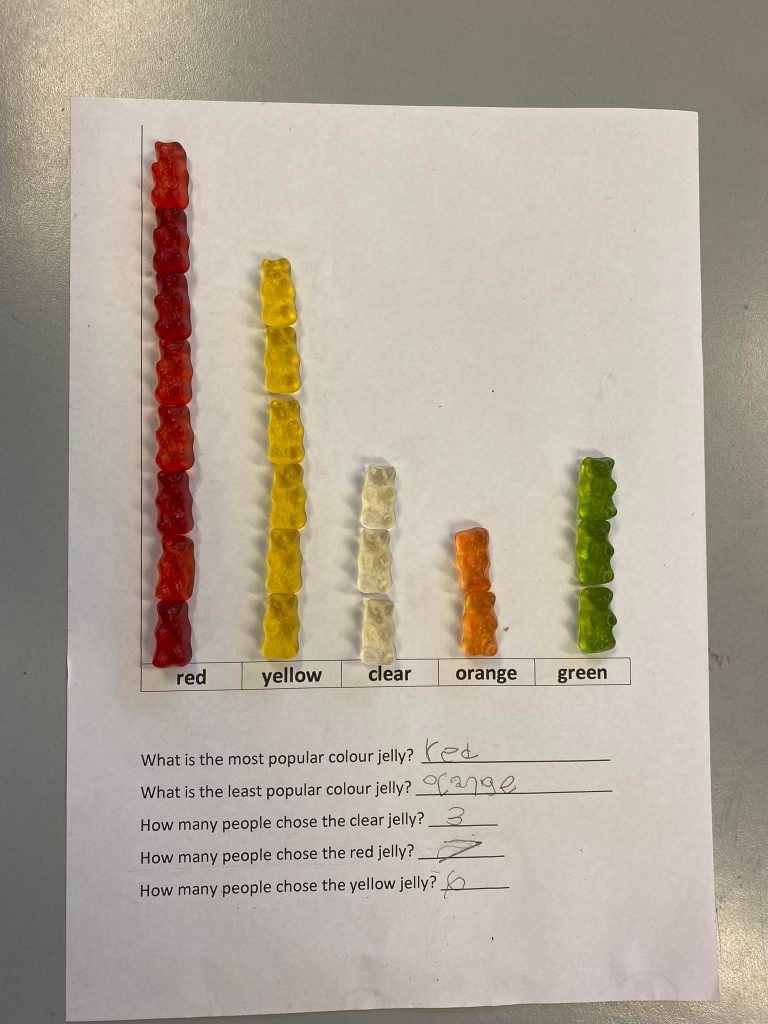 After this, we tasted some fresh jellies and decided on which one was our favorite to taste. We talked about different ways we could make this graph and decided that a block graph was the quickest. Here are our results: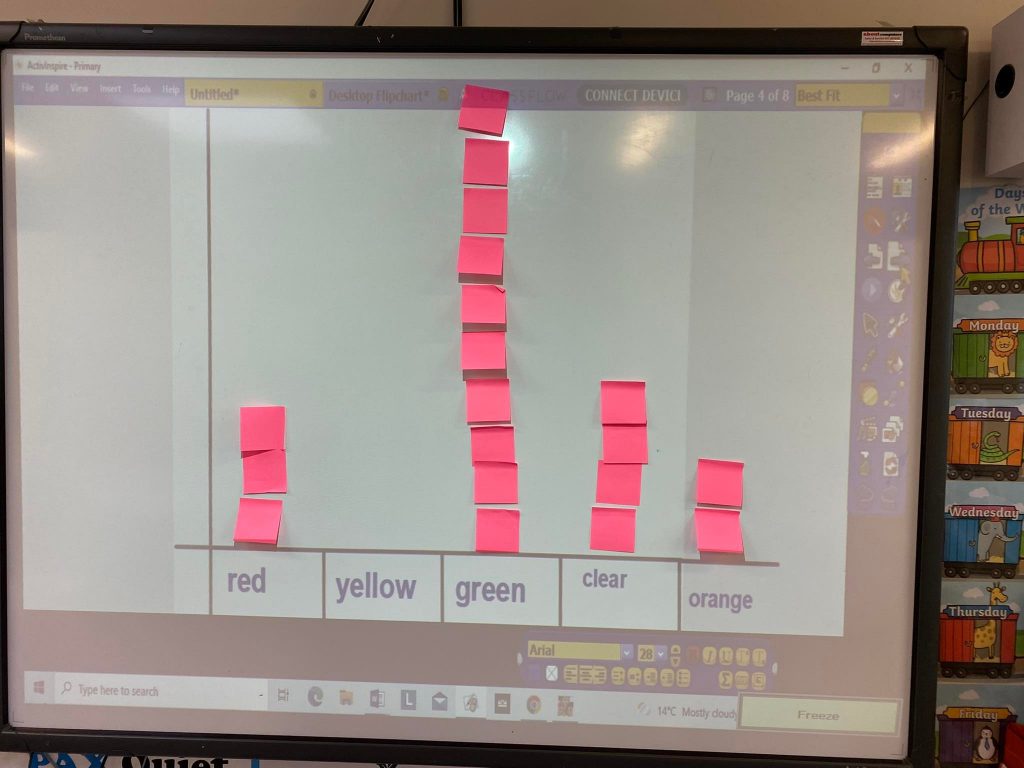 We were surprised that there was no link between our taste and favorite color as we had predicted there would be.
STEM activity 2:
We then decided we wouldn't waste the left over jellies so we did another experiment. We discussed what might happen a jelly if we left it in water overnight. We chose 3 jellies and put them in a cup of water and we also left another 3 jellies in cup without water so we could use them to compare our results against in the morning. Here are some of our predictions:
We were shocked to see how big the jellies we left in water grew overnight. We learn all about 'osmosis'. Take a look at what we saw: