We had a lot of fun in our Aistear stations this month! Our role play corner was turned into a potion lab. There we made potions with lots of different ingredients including fingers, eyeballs, spiders and lots more!
We drew our own magic potion ingredients in a different station and then could 'make' them in our cauldrons at the role play area.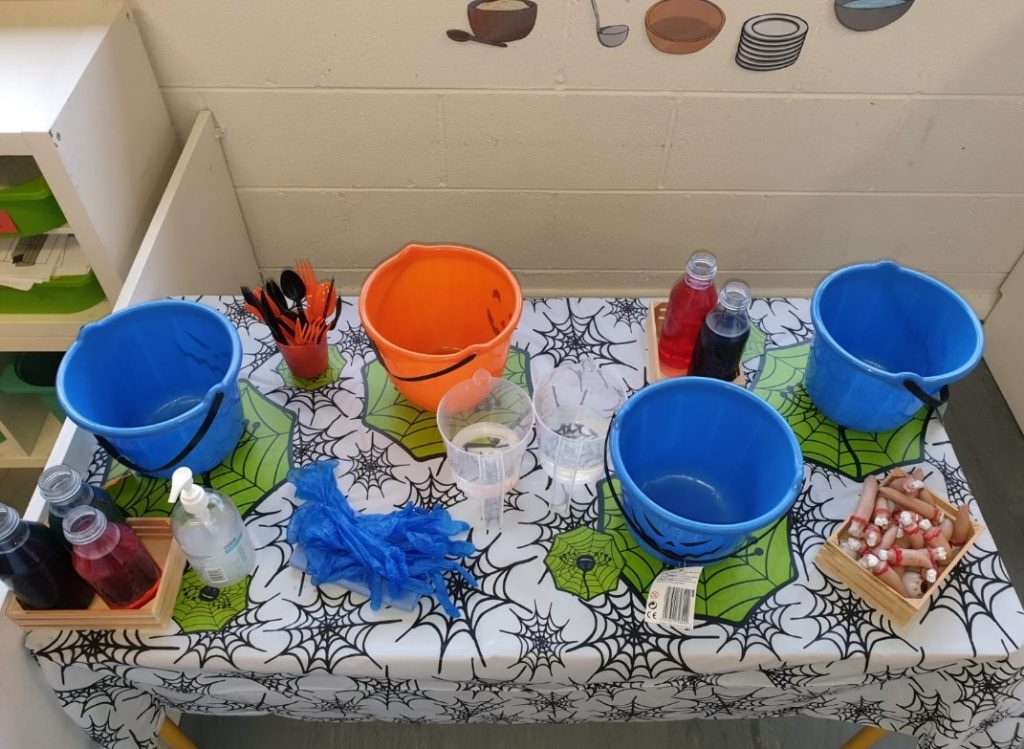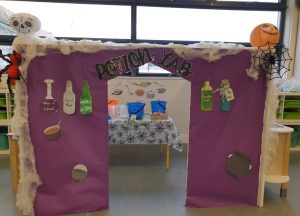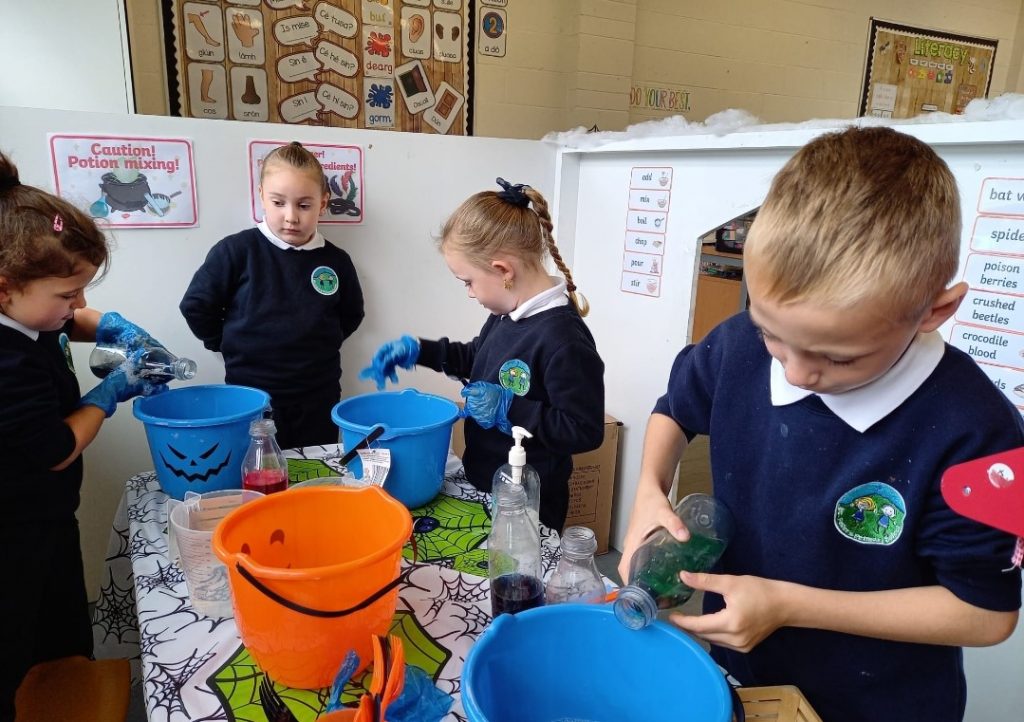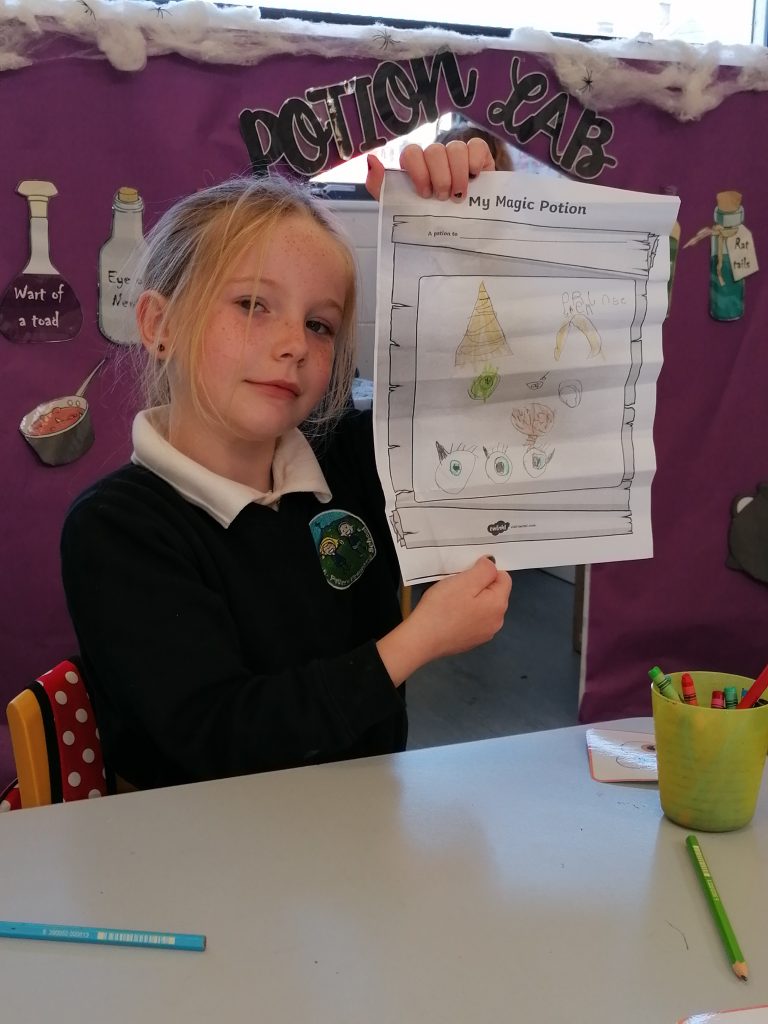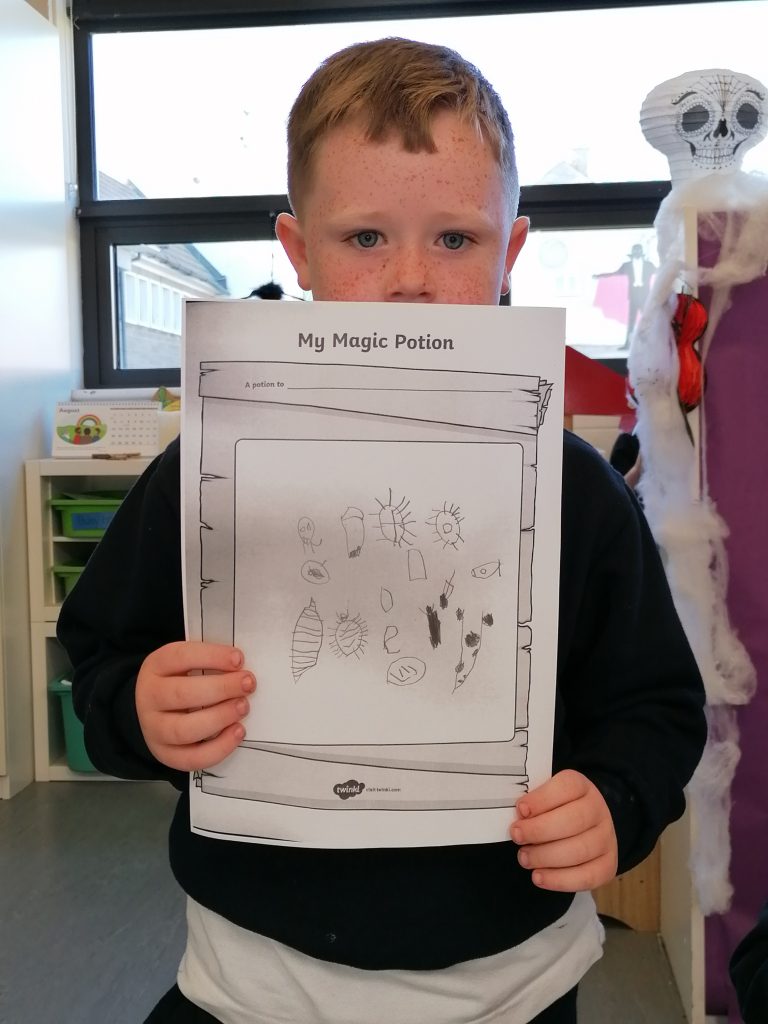 We had Bike Day this month which was lots of fun. We all followed the course that was set out and showed off just how good we were at riding our bikes!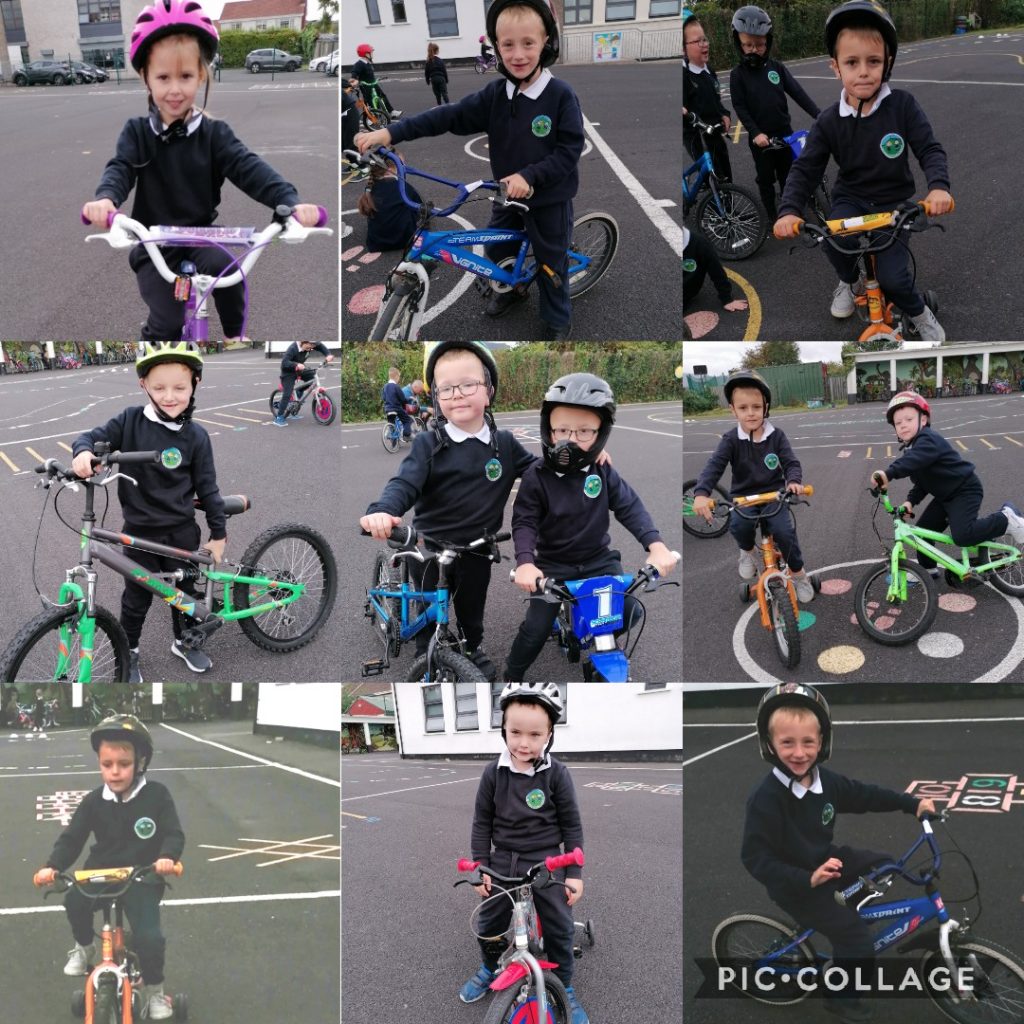 Senior Infants learnt how to partition numbers this month. They spent a lot of time exploring numbers 1 to 5. They came up with different ways to make 5.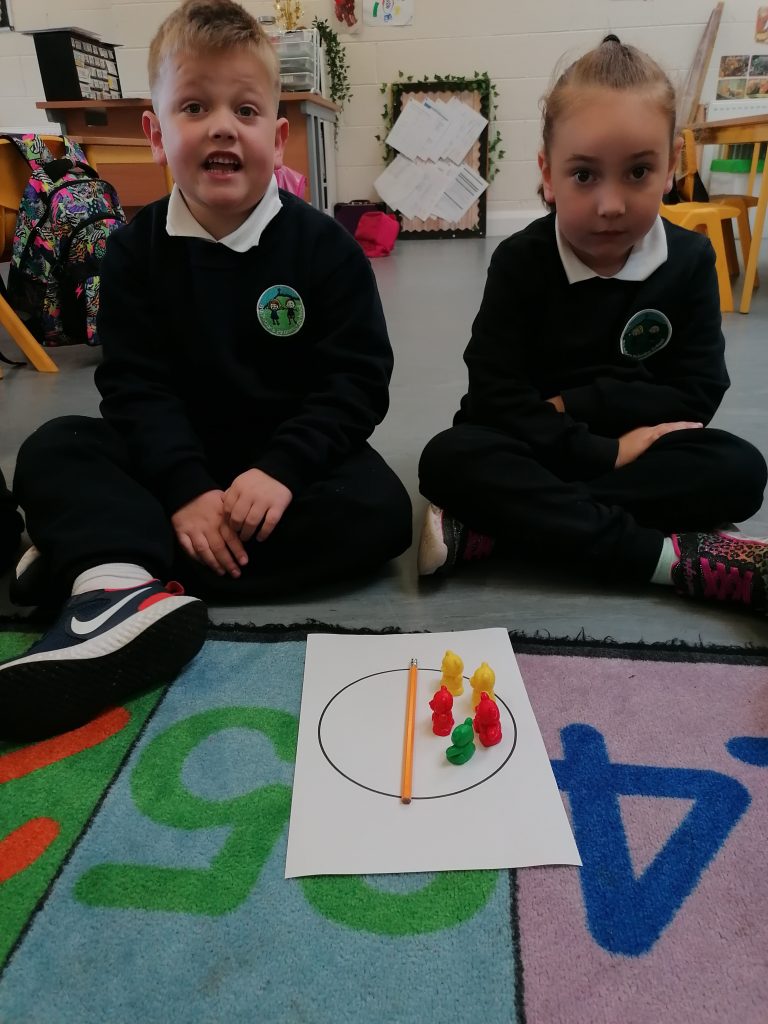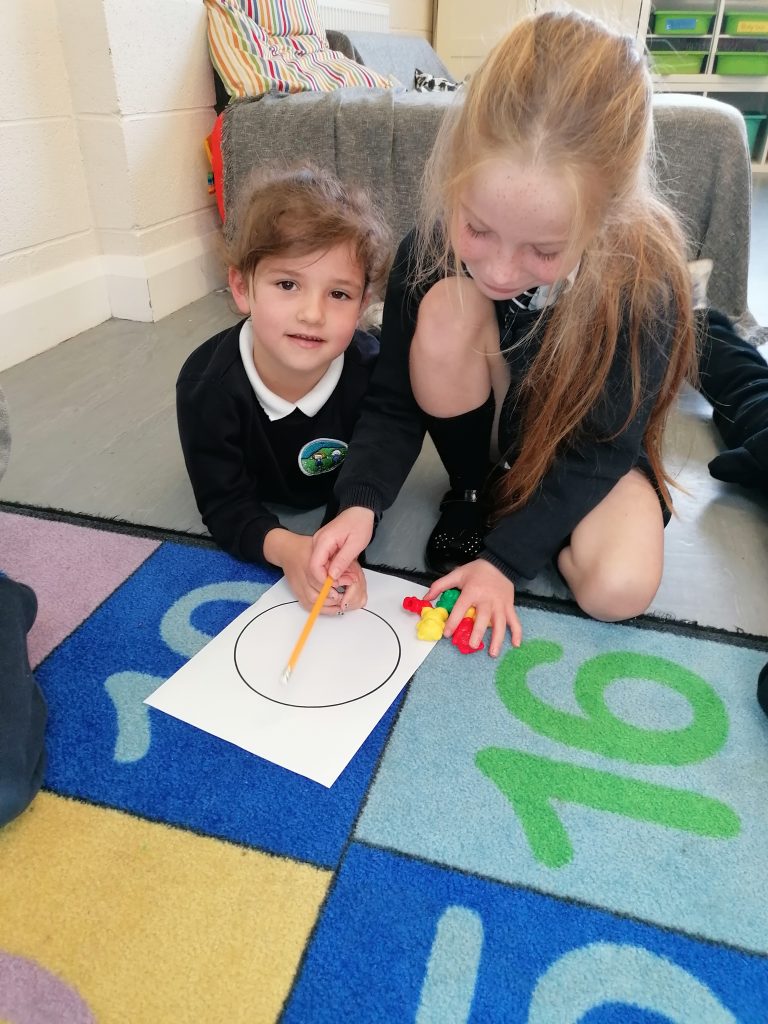 We have been learning all about Autumn since we started back after summer and this month we had our own Autumn table. We brought in different items that we associated with Autumn for our table such as conkers, leaves, pine cones etc.
We had a lot of fun carving pumpkins and dressing up on the last day!