And just like that we're back! Senior Infants have been getting up to a lot this month and settling in to their new class! Have a read of what we've been doing.
Teddy Bear Picnic 🐻
Senior Infants were invited to attend a Teddy Bear's Picnic. This was to represent the lovely display that was created by a man in the local area which included a lot of teddy bears. To top it off, RTE2's News2Day came along and recorded it all. The following week, we watched ourselves back on TV! There was a lot of excitement as you can imagine! 😁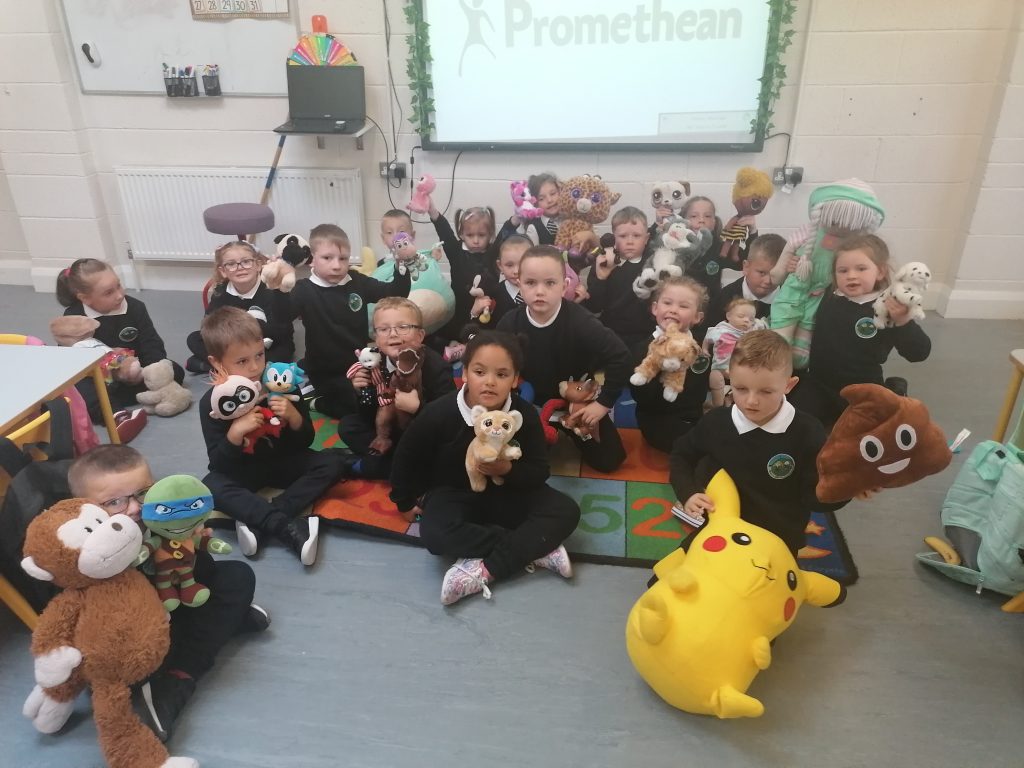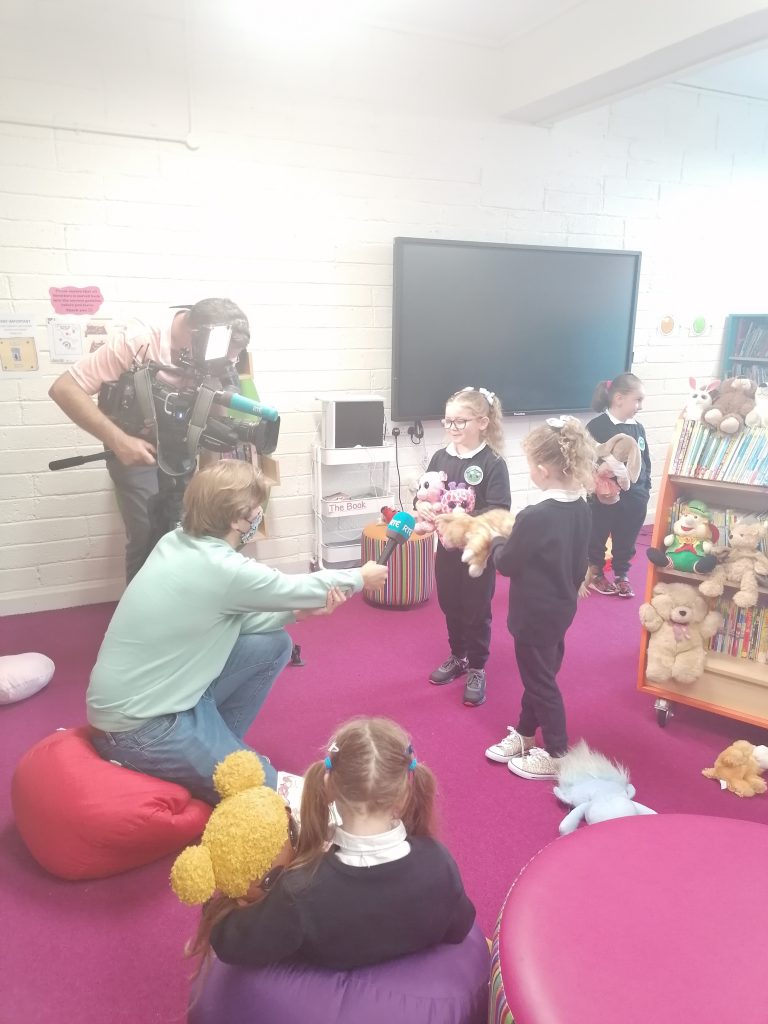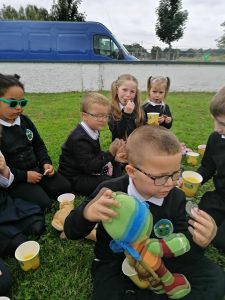 Aistear 🏘️🧱🎨
We had a lot of fun in Aistear this month, we learned all about our school and our homes. In the roleplay area, we pretended to be Karen in the office and took on the roll of other people working in the school. We also played in our house with our kitchen and used our imagination and created yummy meals and set the table and of course cleaned up when everyone was finished.
Other Aistear areas we had fun in were with construction, planning and building our own houses and we learned all about our senses – particularly touch and all about our fingerprints and how they are unique to us. We painted our fingers and left our finger prints on a black page in bright colours!!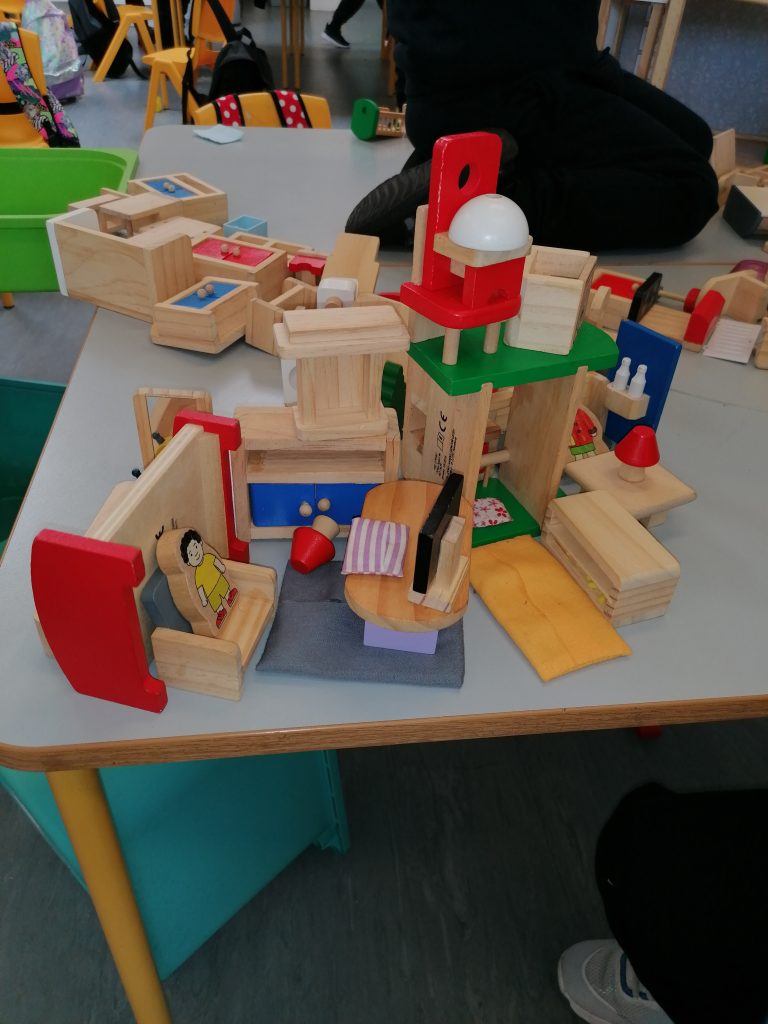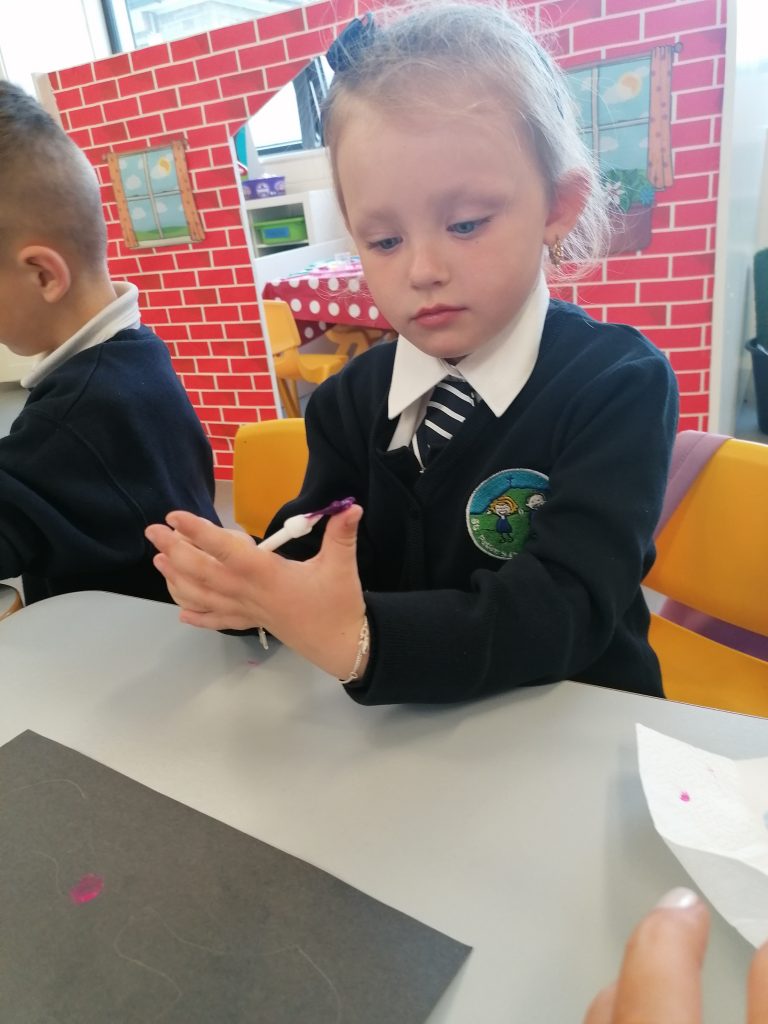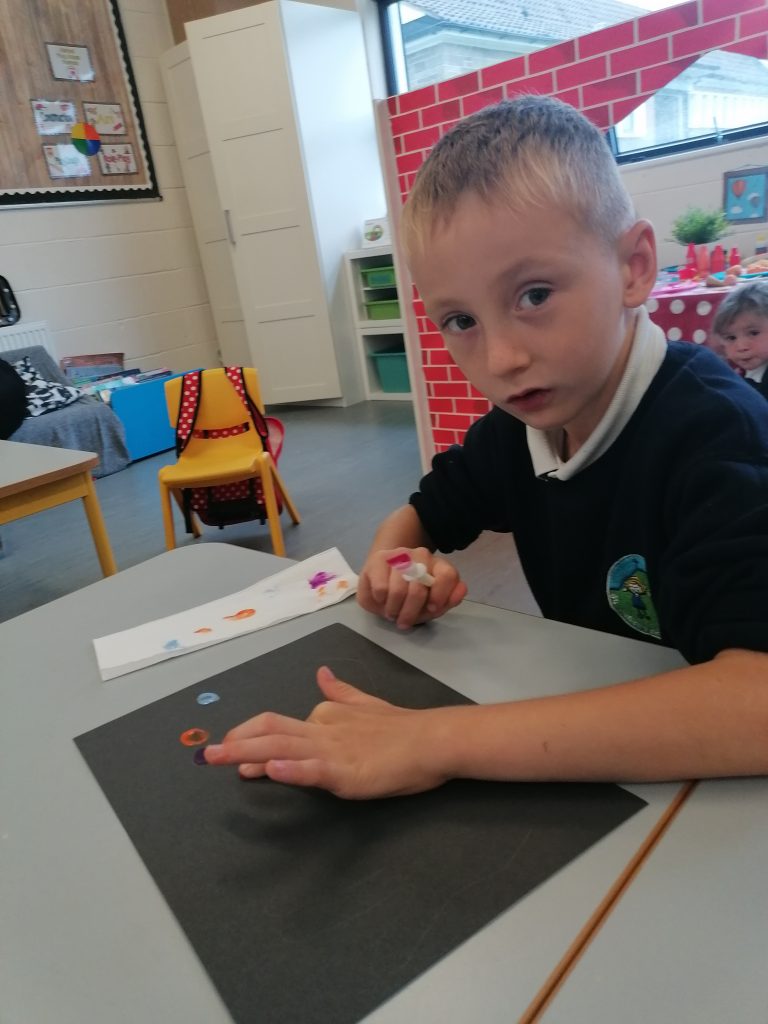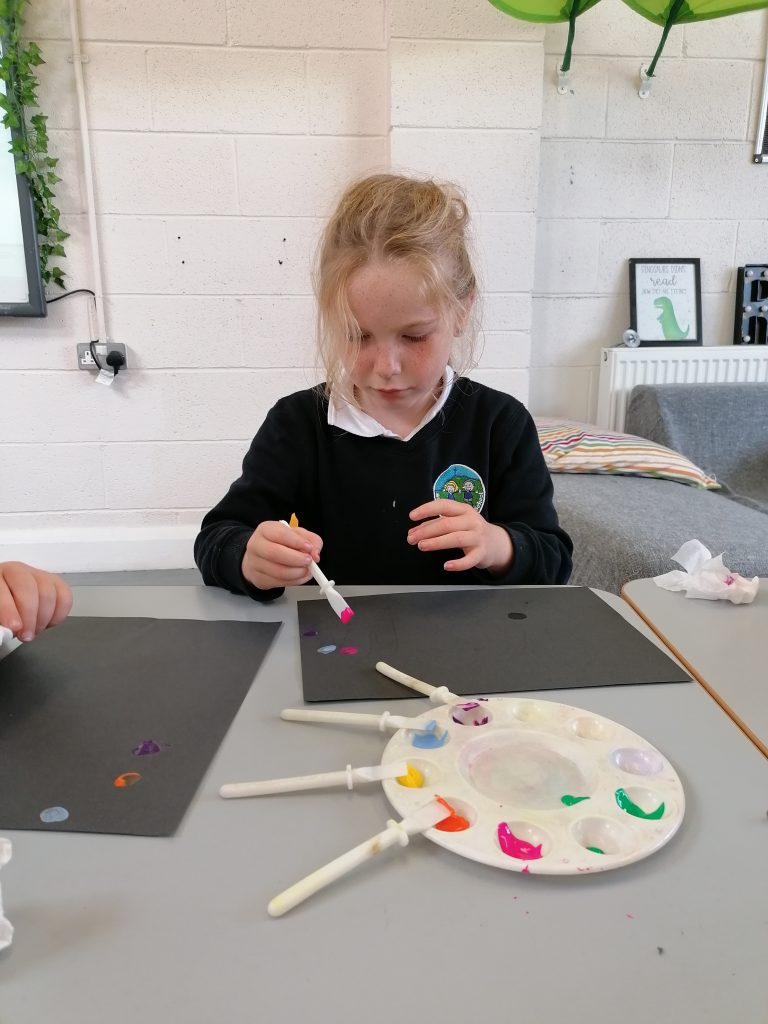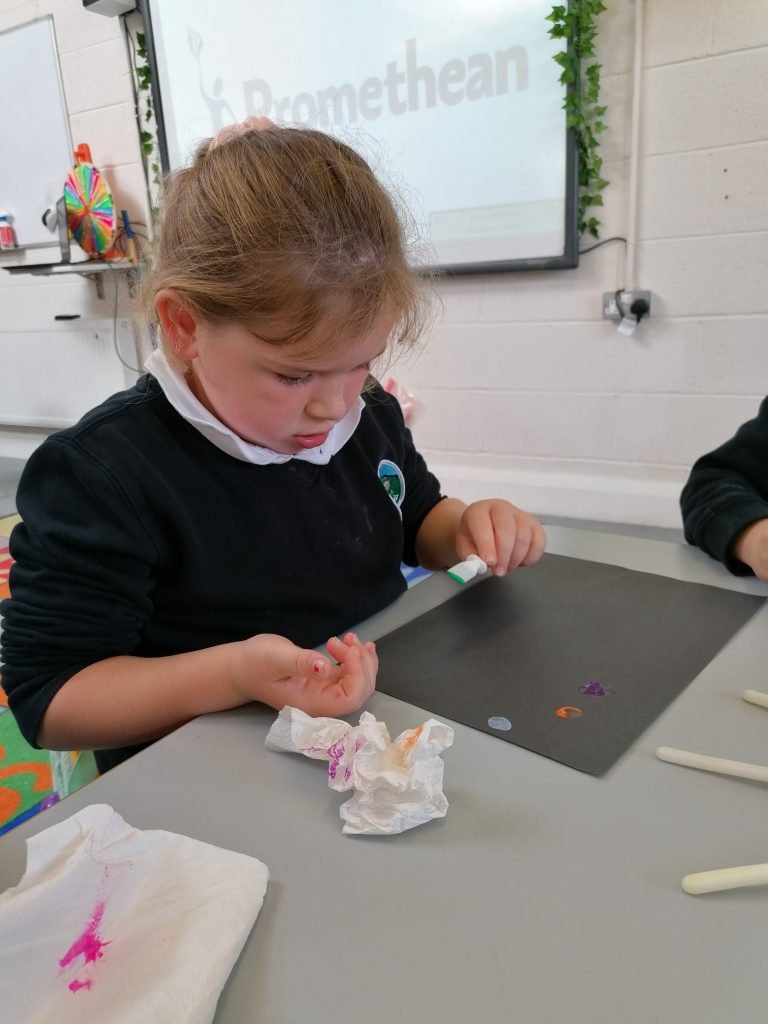 Our Sounds and Letter formation 📝
We spent a lot of time revising our sounds from last year and practicing our letter formation. We used play dough to create the letter 't', have a look below.👏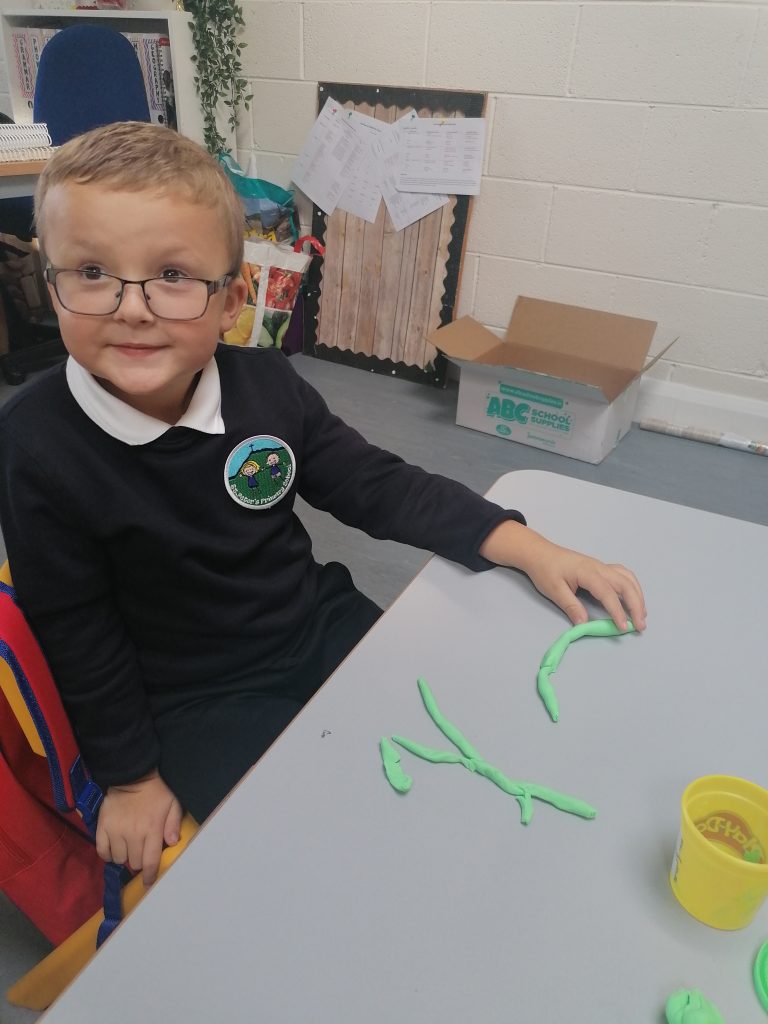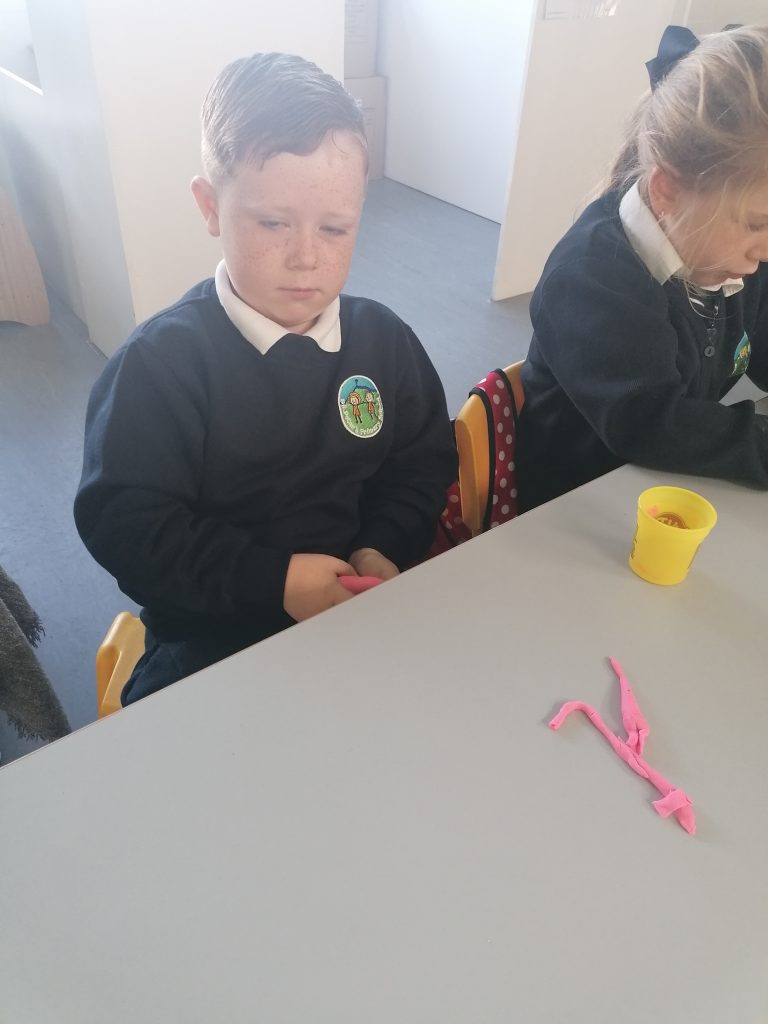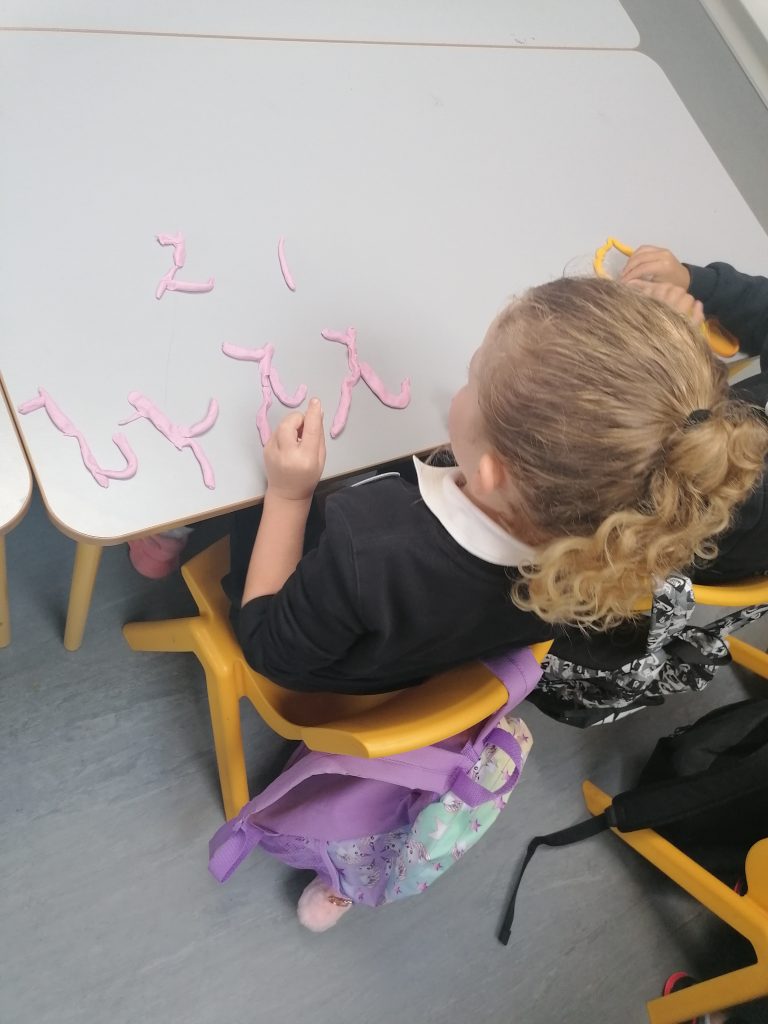 We have had a great start back to the school year!! 😄