3rd class have had another super month this October in school, read on to see the different activities they've been up to!
Rang a trí kicked off October by learning how to multiply, they're pros at it now and even built an array city showing the different arrays to make numbers. For maths week, we then looked at division and recognised the link between multiplication and addition and division and subtraction. To help us divide, we used skittles in groups and of course ate them after 😋
We also learnt all about plants this month. We learned how plants need air, water, heat, soil and light to grow. Then we planted our own lettuce seeds in science. 🥬We wanted to test out if plants could grow without one of the above elements so we we also planted control pots – one without water, one without soil and one without light, to see if any seeds would grow – they didn't.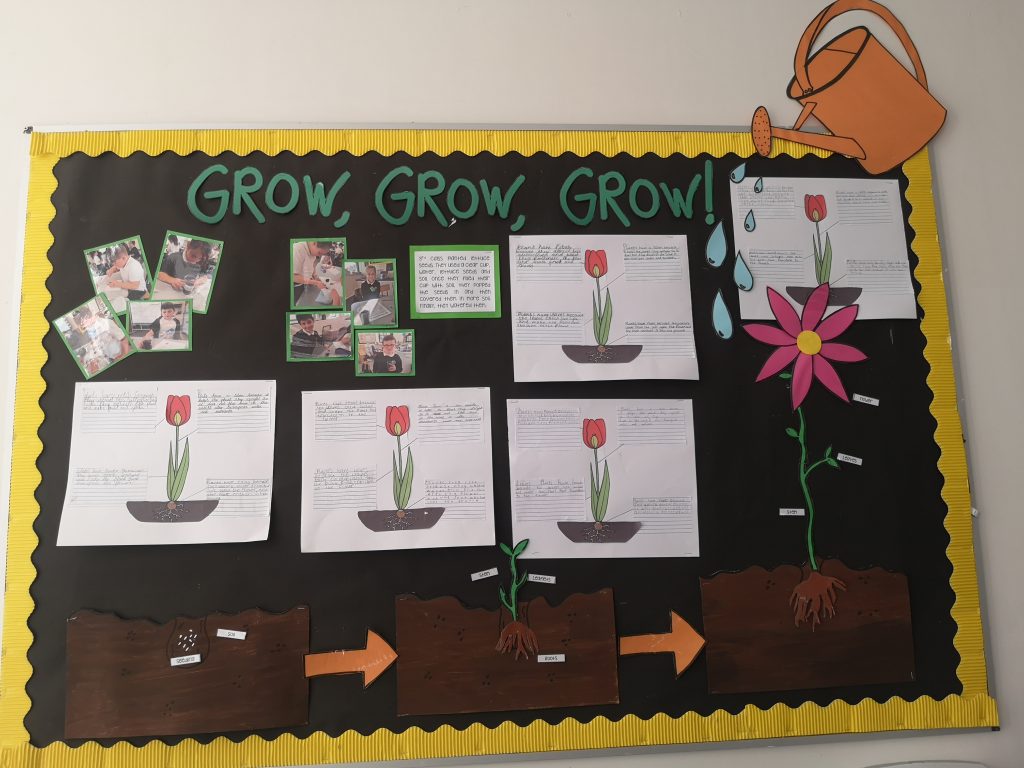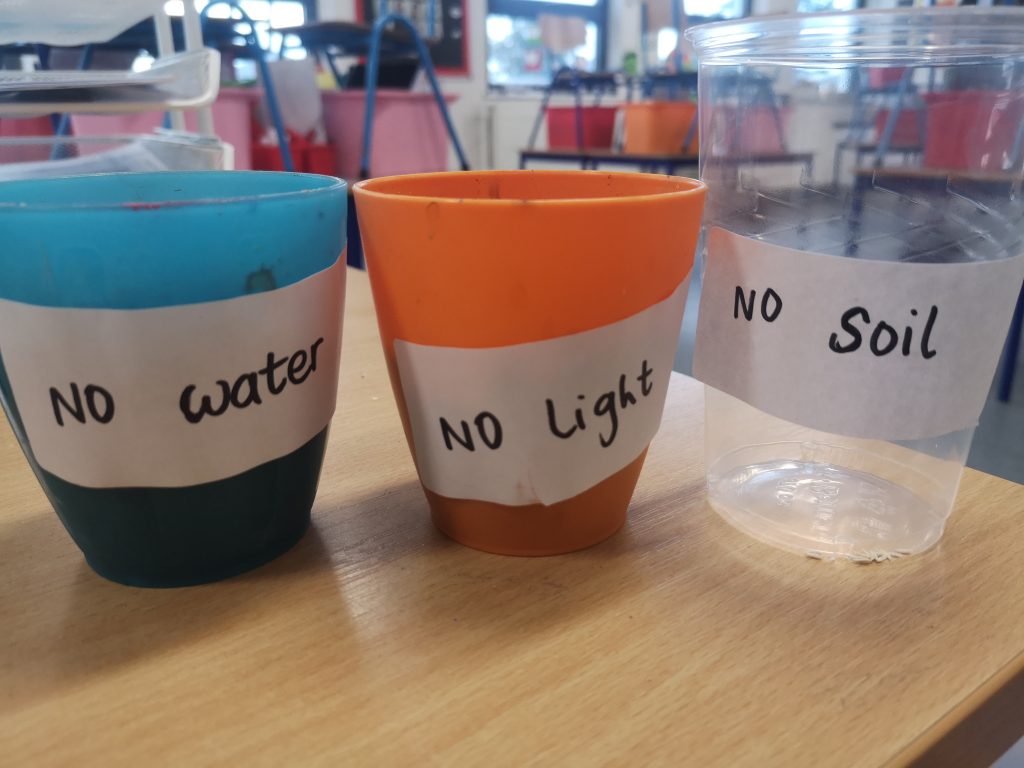 We have also been very busy this month completing lots of fantastic Halloween art.🎨
Firstly, we created egg carton animals. 3rd class used egg cartons for the faces and created a picture by painting their bodies on the cardboard, they turned out so well!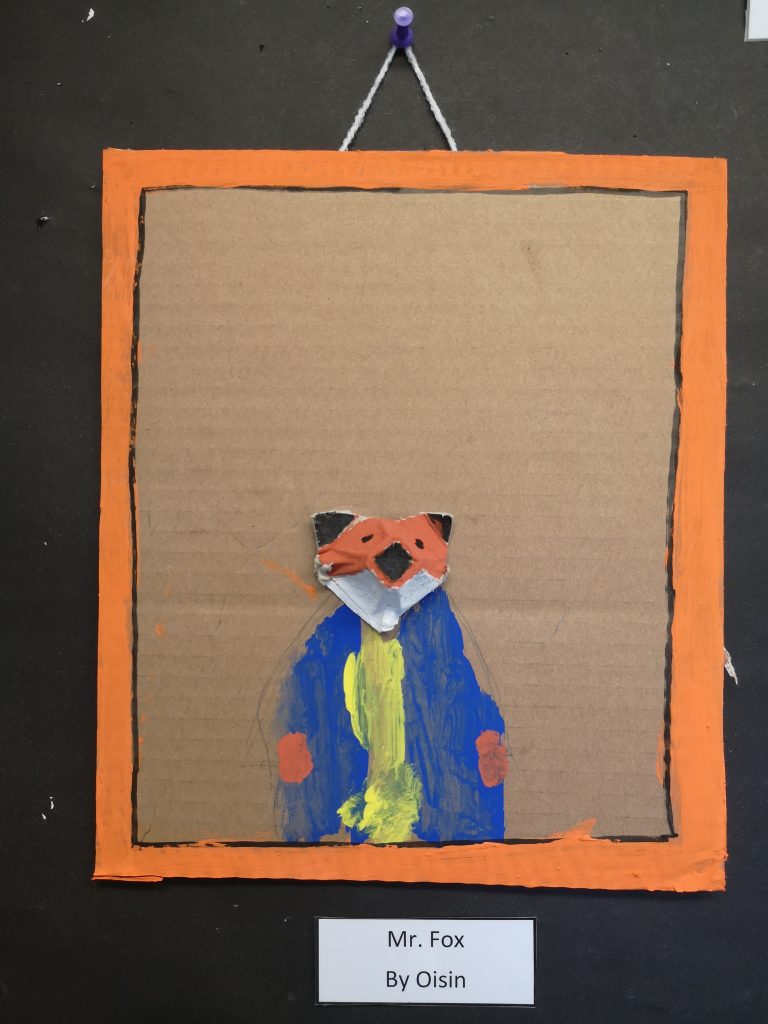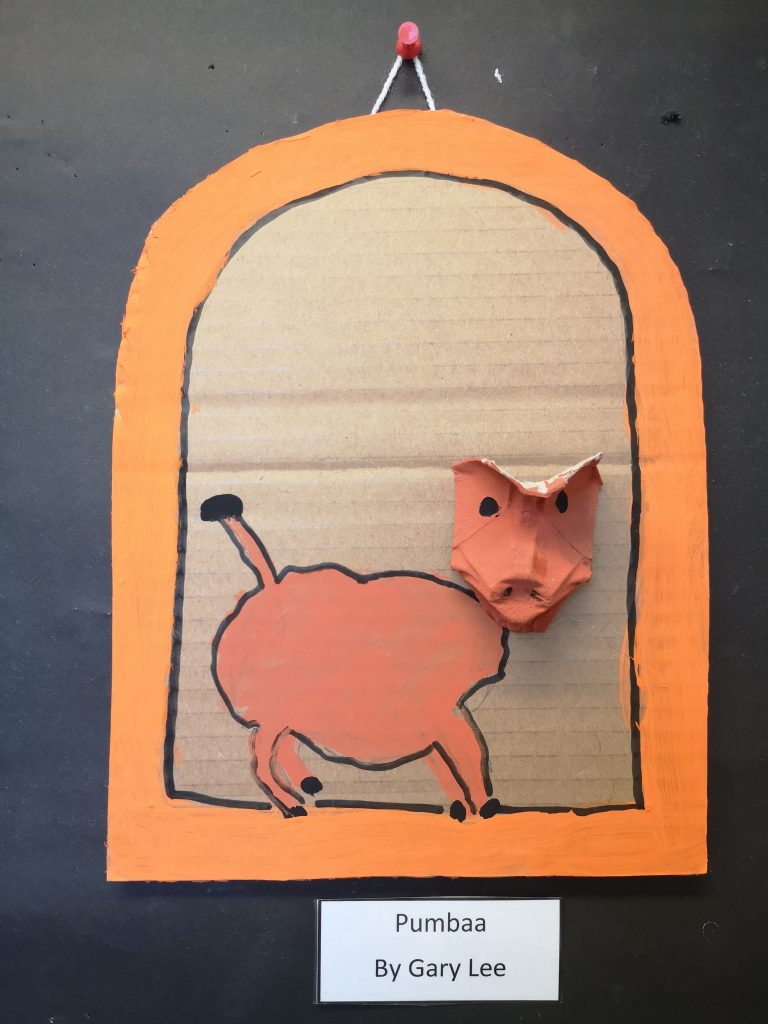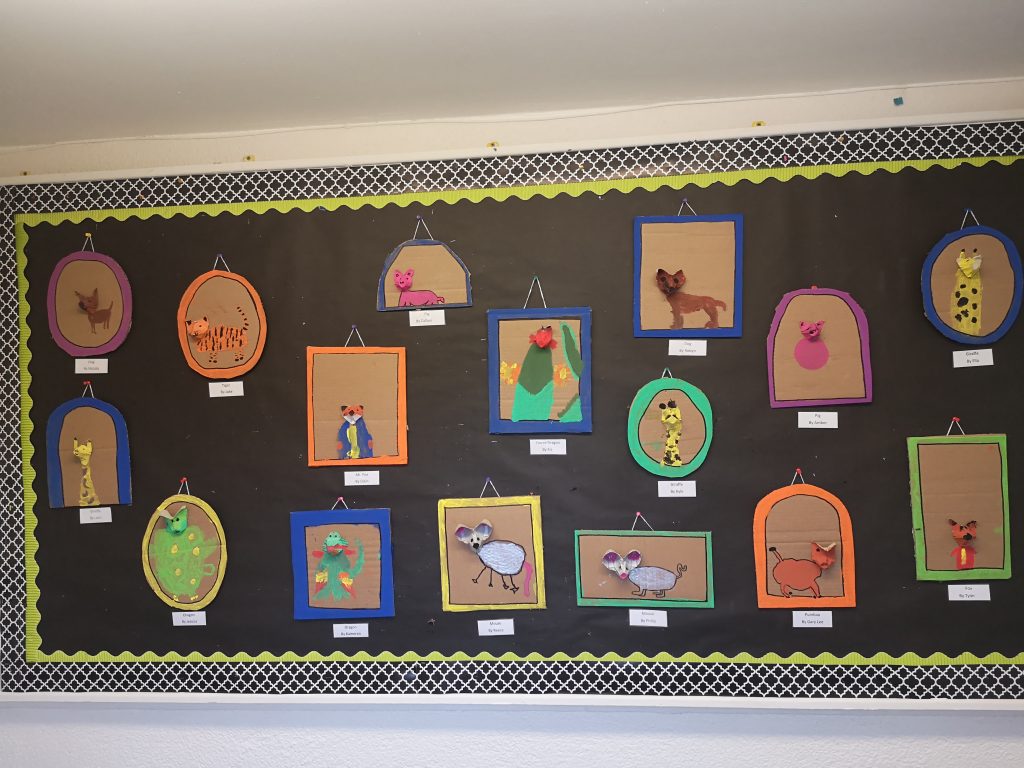 We created some spooky Halloween art including skeletons and pumpkins! 👻🎃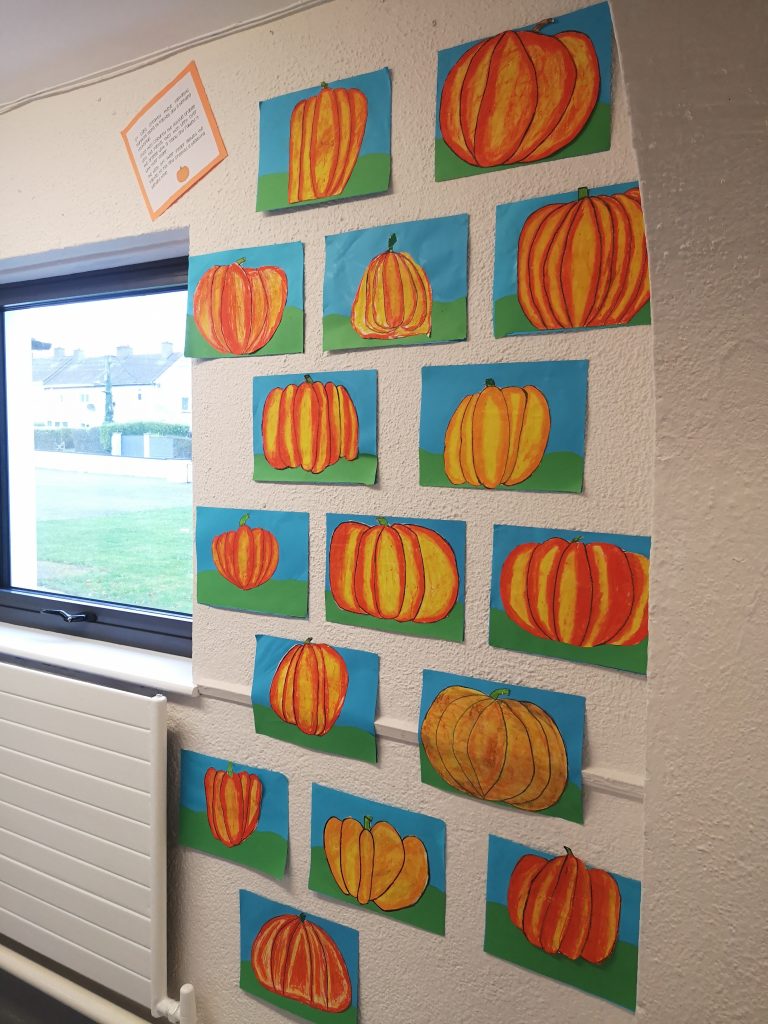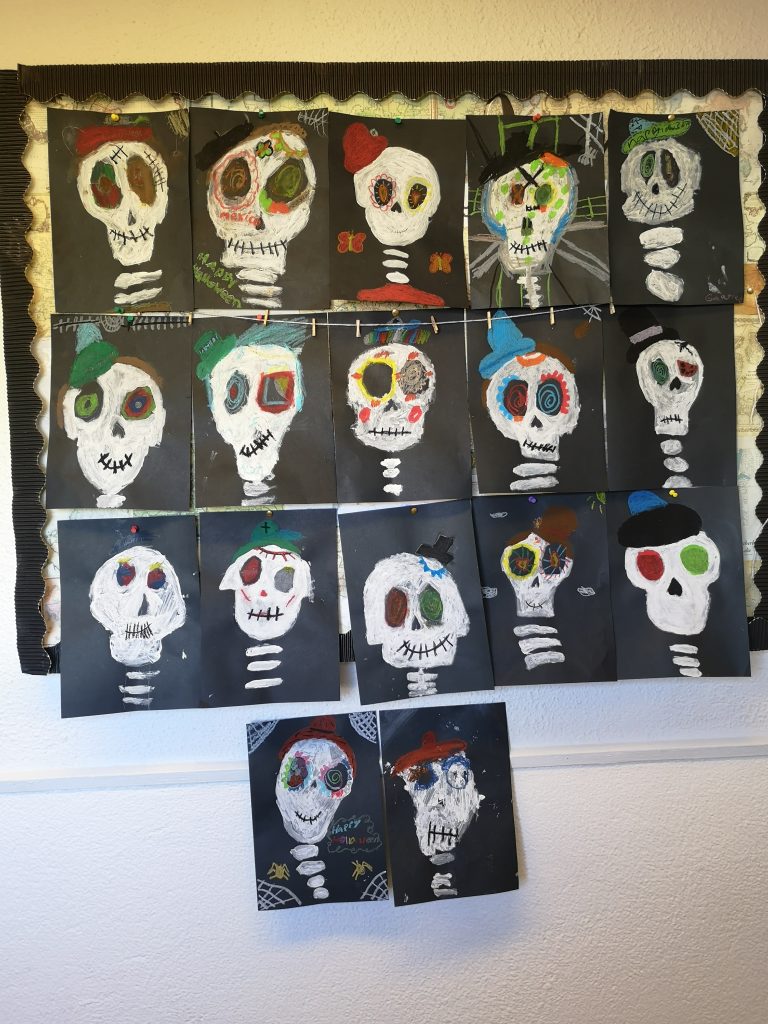 Our final bit of art was creating Halloween costumes for Ms. Roche – including a Dracula, a bat, a clown and many ore, they were brilliant!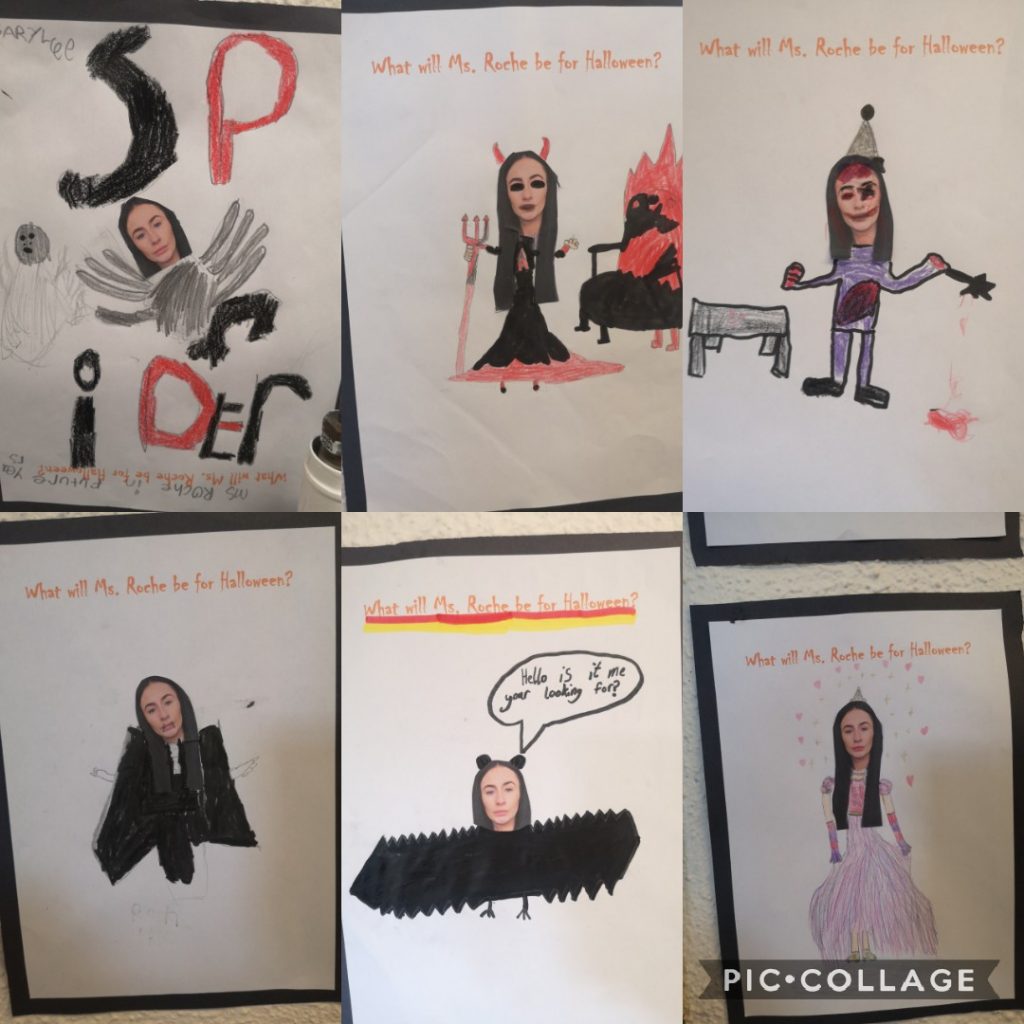 Finally, we had a brilliant last day before the holidays dressing up and playing games and painting pumpkins!
We wrapped up the month by finding out we won the most points for speaking Gaeilge so we got to Spin the wheel and won extra Golden time – a fantastic way to end the month!