Our school garden is a project we undertook as part of our Discover Primary Science and Maths project, and our sustainability project a number of years ago that has continued to be popular with pupils and classes.
Our landscaping skills have been put to to the test in planning and maintaining the garden and have even had parents in to help with plants and ideas.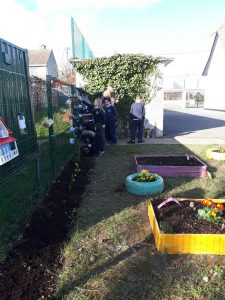 Being adjacent to our infants yard, both junior and senior infants are constantly on patrol for guests who have escaped from our bug motel, ensuring they are returned to their rooms uninhibited. It is often with delight children will carry worms and critters to teachers during break time to ask if they can be returned to the garden!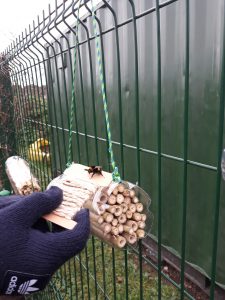 We cant wait for the next few months to see all the wonderful foliage that springs up in our garden.