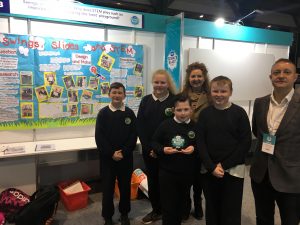 On March 6th, 6th class took part in the first ever ESB Science Blast in the RDS. We were really proud to attend and to present our project on the science of the playground. We had a brilliant day, attending two workshops, speaking to the judges and exploring the other stands.
Over the last few months, we've taken part in a number of investigations related to the playground. These investigations taught us a lot about slides, zip lines and surfaces, but more importantly, we learned a lot about fair testing, the process of design and make and the skills of STEM. Thanks to the RDS and ESB for a fantastic day!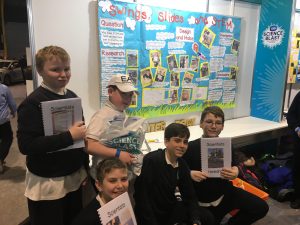 Here's a video we made summarising our project – we hope you enjoy!