Since mid-term Senior Infants have been working on the clothes shop in aistear.  Have a look at what we have been getting up to…
In the socio-dramatic play station we have been operating a clothes shop where customers can browse, try on and buy different items of clothing.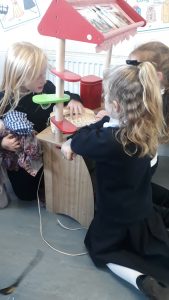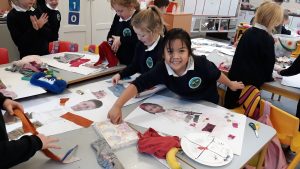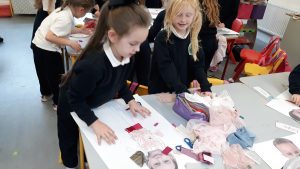 As you can see our clothing line caters for all shapes and sizes!  These are our spring-summer/autumn-winter lines.  We had great fun working with the material which was so kindly donated by parents.
We also investigated the properties and characteristics of materials.  We further extended our design expertise to design some suitable clothes for Teddy, which he could wear in hot weather, cold weather and rainy weather.
In construction we compiled shopping lists and guided the beebots around the town from shop to shop to collect the items on our list.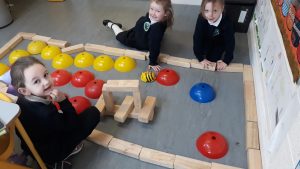 This has been our favourite theme in aistear so far.  Next up it's the post office!