In March, Dylan and Adem (3rd Class) and Kyra and Carla (2nd Class) made their way on the Dart to the Royal Irish Academy of Music, in Dublin City Centre.
They had worked hard every Tuesday for months, after school, on their poem, mime, story, reading and theory, in preparation for their Grade 1 and Grade 2, Speech and Drama exams.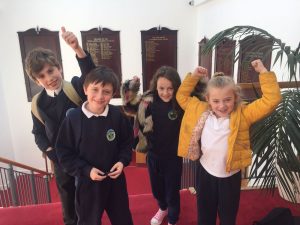 After the exam, Dylan, Adem, Kyra and Carla enjoyed some treats in a lovely little cafe beside the Academy, before hopping on the Dart back to Bray.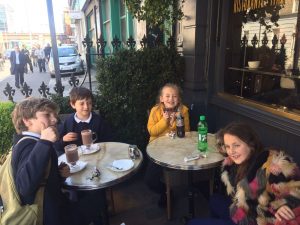 Their results arrived last week and all 4 of the boys and girls did incredibly well! They should be SO proud of themselves and this wonderful achievement.
Congratulations to these boys and girls!