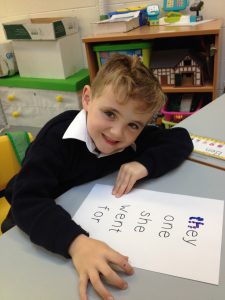 In Senior Infants, we had a really exciting week. On Tuesday, we visited SuperValu to see the bakery. You can see all of our photos from our lovely trip here.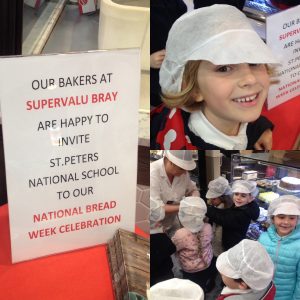 This week, we continued our work on homes and construction. Our Aistear socio-dramatic corner became an estate agency. We learned about renting and landlords. We learned words like apartment, bungalow and detached.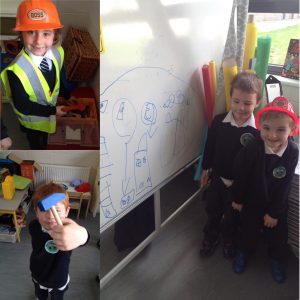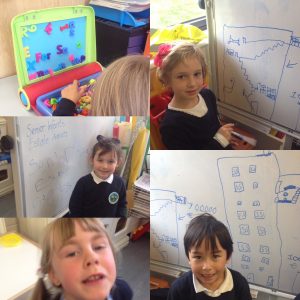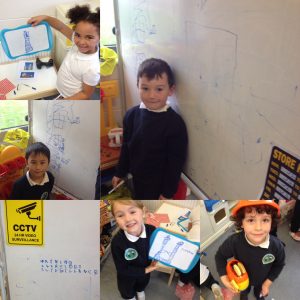 Look at all the beautiful homes we had for sale!
In our PlayDoh stations, there was lots of creative work this week. Our teacher noticed that we liked working in groups a lot.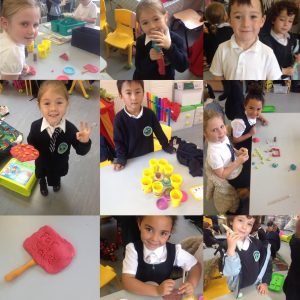 Can you spot the snails, the pepperoni pizza, the For Sale sign and lots of other beautiful creations?
In our Small World station, we were busy building and making stories about our little cities and towns.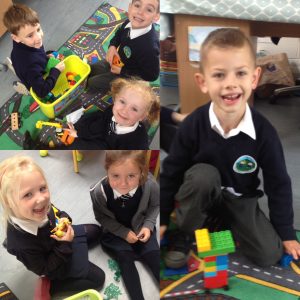 Can you see the forests we 'planted' during Small World?
In our Construction stations, Lego was the popular choice this week. We were excellent at planning our buildings this week.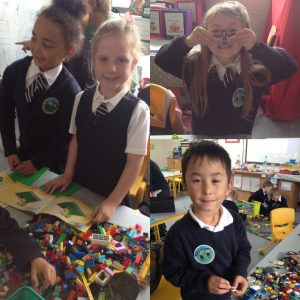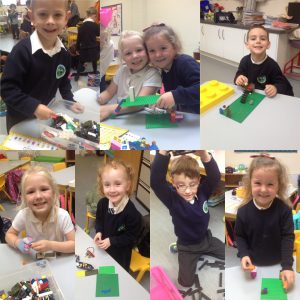 We've been working on paired reading and echo reading for the last few weeks in our literacy stations.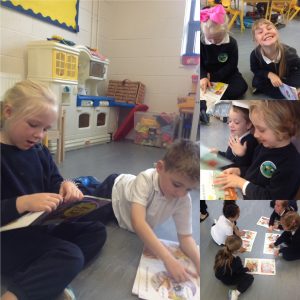 We love working with our friends and improving our fluency and expression. These three girls are super-organised and set up their own echo reading as soon as their station time began!
We had a new activity in our stations this week to help with our fine motor skills. We used cotton buds to dot paint our sight words. This girl has beautifully neat work!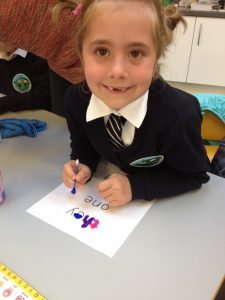 We always love using our whiteboards. These really detailed pictures told stories about our news and about our friends.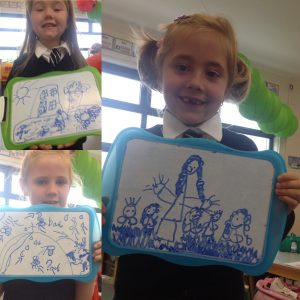 We also use our whiteboards for writing notes to each other and for practising our blending – look at this excellent work!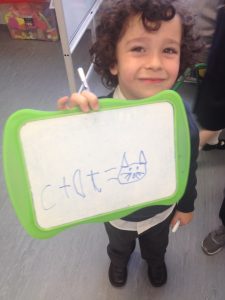 This week, we were working on the story of 6 and learning how to keep our Maths copies neat. This is beautiful work from Izabel and Jasmin.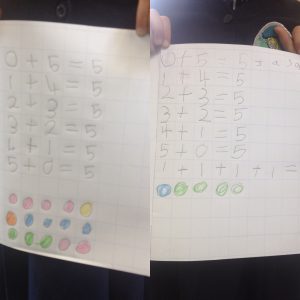 We celebrated our attendance this week with our first certificates of the school year. There were 17 certificates this month and we came second in the class attendance awards, only just behind the fantastic Junior Infants!
This week, in PE, we worked on our relays. We were exhausted afterwards, but our running is really improving!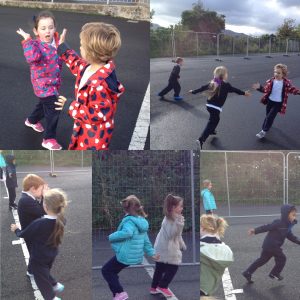 We have one more week on the theme of homes and after that, we're going to be starting a new theme.