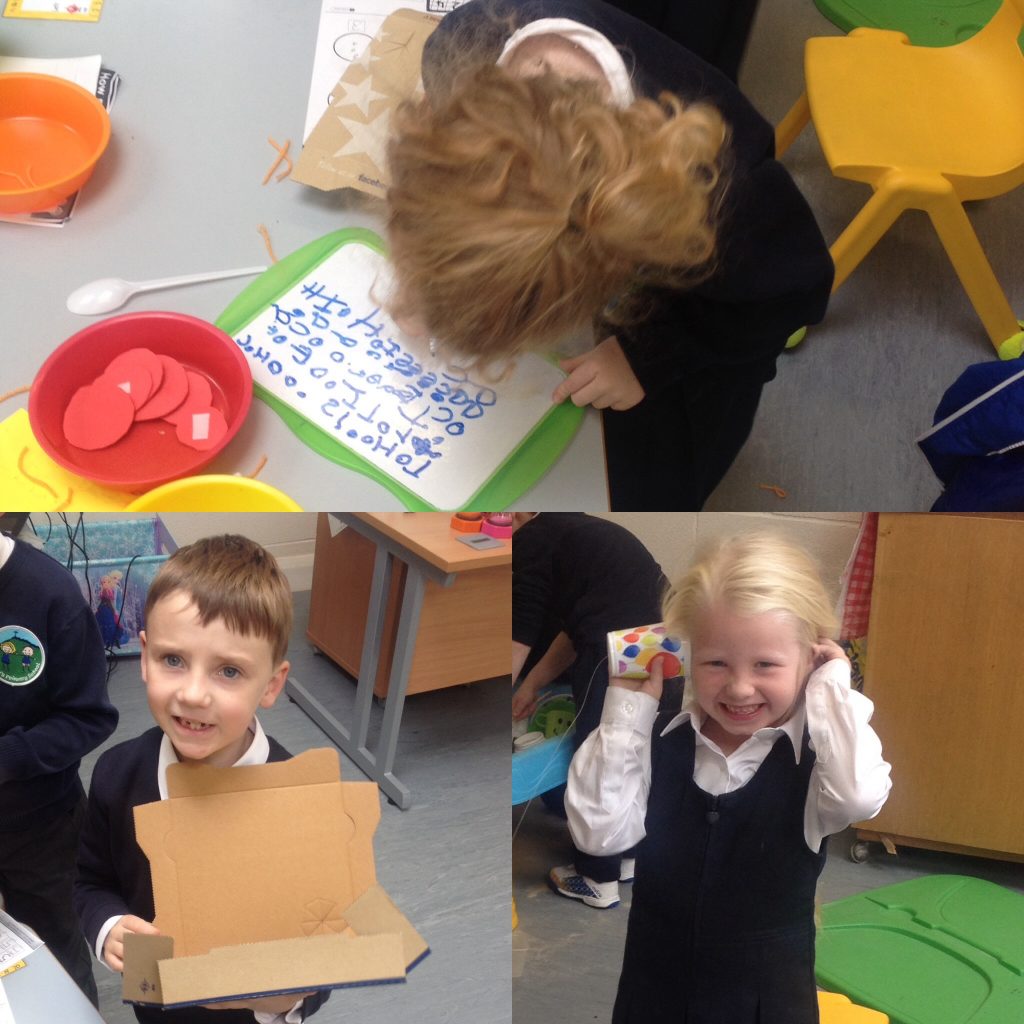 We've had a very busy week in Senior Infants!
This week, we started morning stations – Ms Halligan worked on blending with us, Ms Sexton worked on our reading, another station worked on handwriting and the fourth station had some DEAR (Drop Everything and Read) time and worked on their free writing.
Ms Ní Chionnaith helps our class during our Ready Set Go Maths stations. This week, we worked on patterns with different sets. Some groups worked with beads and threading, creating patterns with size, shape and colour. Other groups worked with the dinosaurs, sorting by type of dinosaur, by colour and by size. We had lots of excellent discussions about our pattern work in our small groups.
Our nursery rhyme this week was 'Three Blind Mice' – we found the middle section very fast when we were learning to sing it – it's a bit of a tongue twister.
This week, we finished our Food theme in Aistear. We used our string telephones from last week's Science work for Small World play and we used them to ring in our orders to the pizza delivery. Lauren made very spicy pizzas in Small World this week and we had to find good drinks to help us when we eat something too spicy. We decided that all orders from Lauren should come with a free litre of milk!
Next week, we start our new theme – Homes. Our Aistear socio-dramatic station will be the building site. We walked around the school to help us to make a list of the things we need to include in our building site station. We studied the different signs that help to keep the builders safe and we made our own versions. We're really looking forward to our new theme!
Finally, there was great excitement when two of our butterflies emerged from their cocoons. One of them even made an appearance during class – we were very lucky to see it happen! We hope we have two more butterflies by Monday morning.
You can find all of our previous posts from Senior Infants here.