We've been working on our Geography projects in 2nd class over the last couple of weeks and here's a little update on how we've been getting on.
First, we broke up into groups and chose a question related to Bray. One group answered the question 'What makes Bray a good place for children to live in?' Another group chose 'Where would you find water in Bray?' and a third group answered the question 'How do people travel to and around Bray?'
We worked in our groups to design posters to illustrate the answers to our questions after a lot of discussions. We really enjoyed working together and Ms Sexton was really impressed with our teamwork.
Serious teamwork in 2nd class during our Geography lesson! pic.twitter.com/JJfDpdlyAC

— St. Peter's Primary (@StPetersBray) January 6, 2015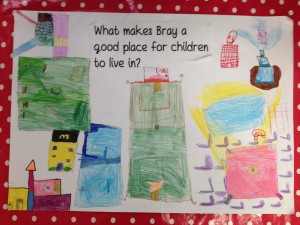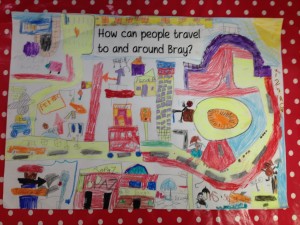 Yesterday, we started building our 3D models of our posters. We found inspiration in the work from students in St Patrick's college Drumcondra and a tweet that we saw from @SusanJPike.
Year 10 sustainable cities #CGSgeographers pic.twitter.com/9u44UbKtg1 — CGS Geography (@CGS_Geography) December 15, 2014
We brought in milk cartons, plastic containers and cardboard over the last two weeks to help us build our models and we realised as we were building yesterday what else we need to find to bring in. As we're using papier mache next week, some of us asked if we could papier mache parts of our models. Jerry had made his own model during the week at home so that helped to point us in the right direction and he was happy to share his expertise.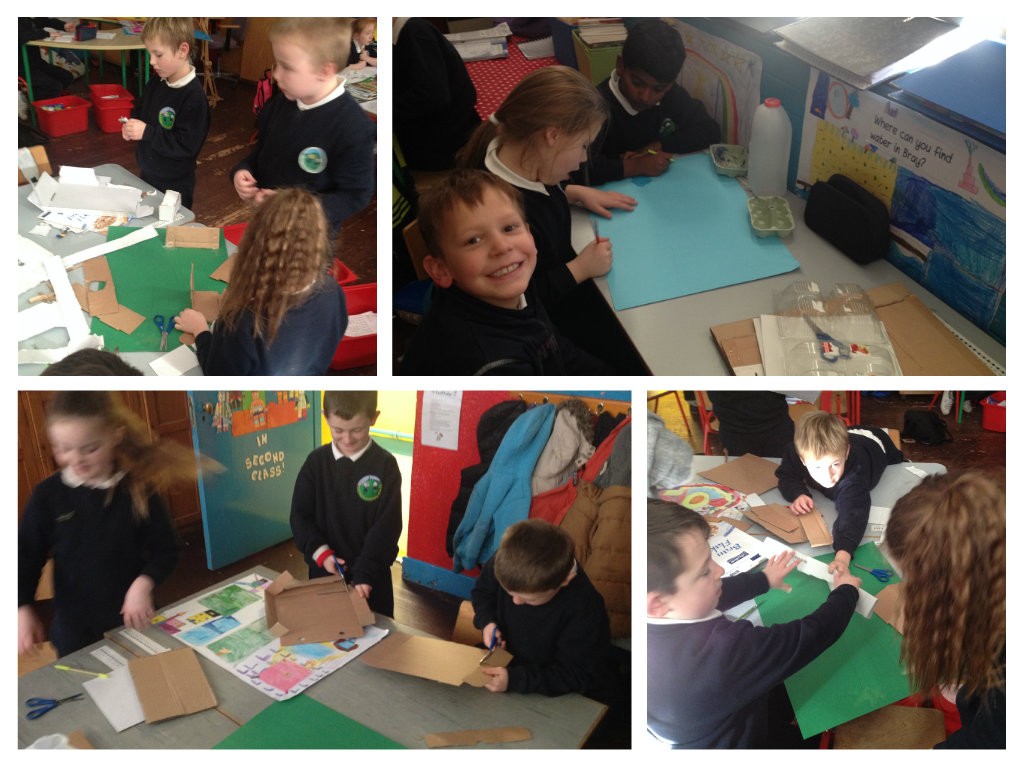 Here are some pictures of our progress so far. Next week, we're hoping to finish our models and to podcast what we've learned. We'll update you on how we get on!