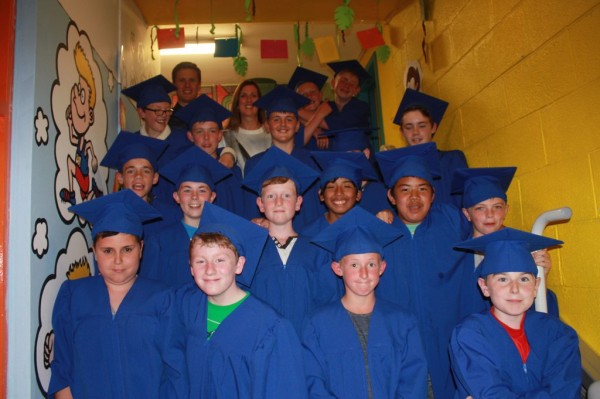 Last Wednesday, after the student-teacher soccer match, we said goodbye for now to our 6th class. Their teachers, Ms Whyte and Mr Staunton, spoke really highly of the boys and staff and parents were on hand to wish them all the best for the future. We were delighted to have Ms Hyland and Ms Whyte back from their maternity leave for the ceremony!
Mr Staunton prepared a rap about the phases of the moon with the boys and they performed it brilliantly. Members of the staff were still humming it at breakfast the next morning so we're really impressed that 6th managed to keep it as a surprise! There were many achievements to celebrate and one of the highlights of our graduation ceremony every year is the little speech that their teacher gives about each boy – it really celebrates them as individuals! This year was no exception and you can read a snippet of what Ms Whyte said about each child in the Storify of the Tweets below.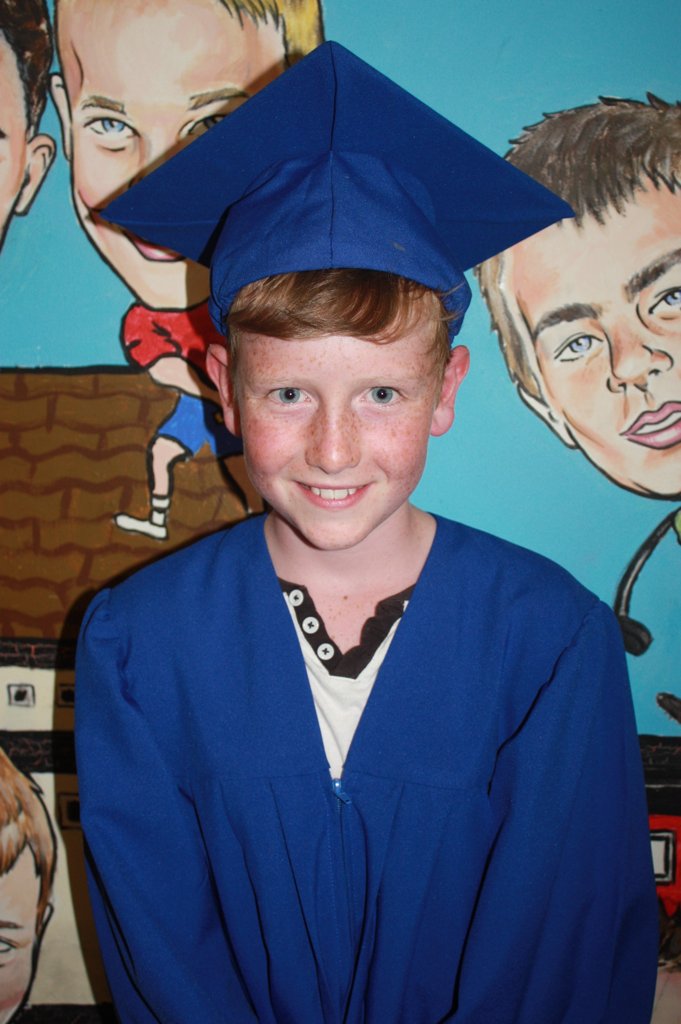 The boys with full attendance for the year were presented with prizes – well done to Lester, Eduard and Sam. We also awarded our Student of the Year prize to Archie Farrell. He is always good-natured and kind with a sense of determination and a really fair nature. He was a really popular winner and we were all thrilled for him! There were a number of presentations at the ceremony – to Ms Whyte and Mr Staunton as the 6th class teachers, to Ms Hyland and Ms Flanagan for all their hard work with the class over the years and to Janet Whyte and Maureen Shortall for all their great work on the Parents Association.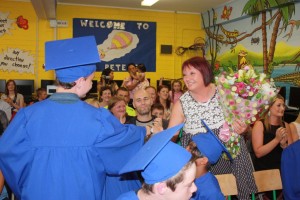 One of the most eagerly awaited sections of the graduation is always the unveiling of the mural. This year, as we weren't sure where the building will affect, we had something extra special for the students. Each student was presented with a print of the design for the mural. As you can see, it was in the style of the Oscars selfie, with our Junior Spider awards featuring! Thanks to Greg for his amazing artwork – it really went down a storm!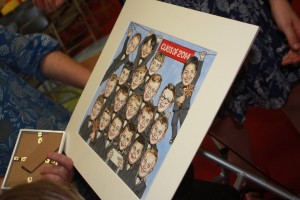 After the ceremony, the Parents Association prepared tea, coffee, sandwiches and treats for the families. Thanks to all involved for organising such a great evening!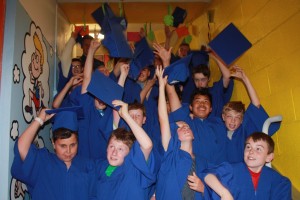 Scroll down to see the Animoto of photos from the night and two other Animotos of photos from the adventures of 6th class during the year – we wish them every success and happiness in their futures and they are always welcome in St Peter's!