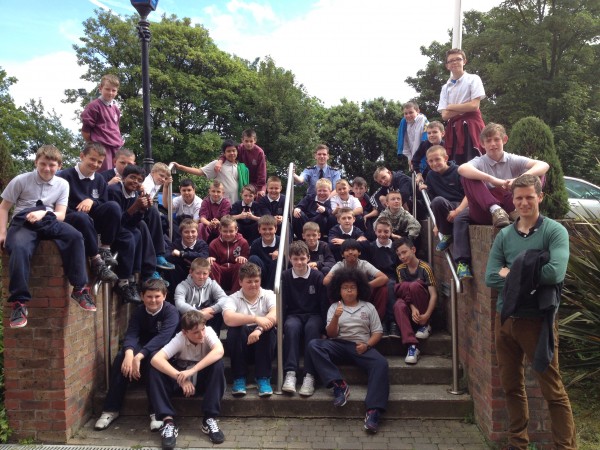 Yesterday, 5th and 6th class visited Bray Garda station as part of our Community Garda, Stephen's, work with the school. He visited 5th class a couple of weeks ago so we were really interested to see everything that we'd learned about. You can read our previous post here.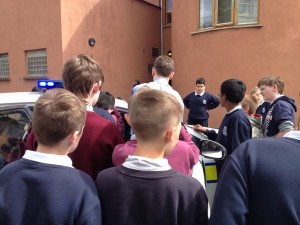 We had a really interesting morning in Bray Garda station and we got to see the squad cars, the cells, the medical room, the interview room and the control room where all the emergency calls for County Wicklow come into. We also got to see the CCTV footage from the cameras around Bray. Stephen was really generous with his time and answered the many, many, MANY questions that the students had for him. Thanks a million to Stephen and all the Gardaí at Bray Garda Station for letting us visit.
We made a podcast in 5th class to record what we learned from yesterday's visit – thanks to Alan for leading the podcast so well!