Sports Day last week, standardized tests are (mostly) finished, chatter about the school tour and the student-teacher soccer match… it's official, Summer is here! This week's Wednesday for Parents provides a number of ideas for activities to try over the summer holidays – hence, 'The Bucket and Spade List' – (can you sense how gutted I was to realise when I googled it that quite a few people thought of that name before me?
Over the next week or two, we'll be talking to students and staff about their Bucket and Spade List for 2014 (and we have a very special guest 'Wednesday for Parents' post suggesting books for summer reading lined up!), but first, here are a few online resources to help your child plan a list for this summer!
The first site is one with a focus on the outdoors. It comes from the National Trust and is called '50 things to do before you're 11 3/4′.
The second is one that Persil compiled about Messy Fun, called '33 things to do before you're 10′ – the original doesn't seem to be on the Persil site, so here's the list they suggest:
1 Roll on your side down a grassy bank
2 Make a mud pie
3 Make your own modelling dough mixture
4 Collect frogspawn
5 Make perfume from flower petals
6 Grow cress on a windowsill
7 Make a papier-mache mask
8 Build a sandcastle
9 Climb a tree
10 Make a den in the garden
11 Make a painting using your hands and feet
12 Organise your own teddy bears' picnic
13 Have your face painted
14 Bury a friend in the sand
15 Make some bread
16 Make snow angels
17 Create a clay sculpture
18 Take part in a scavenger hunt
19 Camp out in the garden
20 Bake a cake
21 Feed a farm animal
22 Pick some strawberries
24 Recognise five different bird species
25 Find some worms
26 Ride a bike through a muddy puddle
27 Make and fly a kite
28 Plant a tree
29 Build a nest out of grass and twigs
30 Find 10 different leaves in a park
31 Grow vegetables
32 Make breakfast in bed for your parents
33 Make a mini assault course in your garden
Finally, we found this when we were looking around…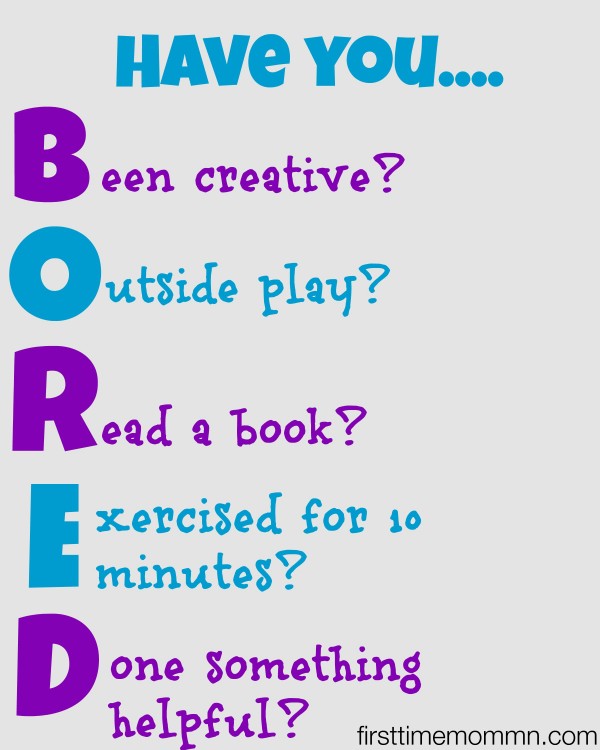 As always, we'd love to hear your #bucketandspadelist suggestions – share your ideas in the comments! You can find all previous 'Wednesday for Parents' posts here.