After many months of learning about stop-motion animations, apps, lighting, sound, props and recording… here it is. Our complete Creative Schools Awards project in one massive blogpost!
So… here it is!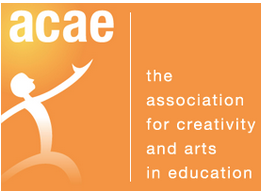 Our project has taken us four months to complete. We decided to use our love of ICT and Art in as creative and interesting a way as possible in putting together a stop-motion animation project. We got the idea as early in the year, during Culture Night 2013, our local theatre (The Mermaid) ran a number of events on the night, including children's animation workshops.
We in St. Peter's booked two places for our students to take part in the stop-motion animation workshop. Leon from 5th and Eduard from 6th took part and had a fantastic time. Both students came back to school, looking forward to teaching their classes how to use stop-motion animation.
The group who organised the workshop edited the stop-motion clips from all the children into one video. The clips are very entertaining. You might notice that Leon's clip is a sequel to Eduard's! Here it is:
So, back the boys came to school – they inspired us all! Suddenly,  lots of the children started talking about stop-motion apps and videos they have made at home in the past.  A whole new world opened up for us.
In October, a video showing the history of Ireland in 6 minutes took the Internet by storm. We posted it here on our blog and 5th class were so impressed by it that we contacted John Ruddy, the maker of the video, to ask him if he'd do a quick Q&A on animation.
As we had a really exciting project coming up in the New Year related to Science and Animation, and Leon and Eduard already showed off their stop-motion skills as part of Culture Night here, it was a great source of inspiration.
John Ruddy kindly agreed to answer any questions and we started thinking about the questions we wanted to know about animation. We were interested in the process of making such a long film and in Manny Man's next project.
Oisín then drew little characters as if they were asking our questions. Here they are:
We were over the moon when John contacted us to let us know that he was planning a video response. Technology and social media has helped us to interview someone at the other end of the country! We're very grateful to John for taking the time to answer our questions – his video session is fascinating and gives us a real sense of how he made his famous video. We're going to follow the adventures of Manny Man with interest! Here is his response to us.
So, we were inspired further.
Enter Tommy. Tommy Lang is an amazing boy in our 4th Class. He is passionate about his stop-motion videos. Here he is, speaking about it!
Tommy wanted to make more and more videos. He combined his love of lego and stop-motion to make this, his first video. We first blogged about this video here, on the 7th of February. Have a look at it!
Here is Tommy, talking about this video!
By the time his next video came about, Tommy Lang in 4th Class was known all over Bray as a stop-motion video making wizard! We were so proud of the work he does. The next video was  all about the work that takes places in an airport! It is truly amazing. He uses voice and audio clips from the internet and his bedsheets act as clouds. It is just so clever. You must see it here. It was first aired on March 5th, on this blogpost!
Tommy speaks about this video on this podcast!
While all of this was happening, Jordan Farrell (also 4th Class!) and Mr Kinsella got to work on another video! While this feature-length film isn't ready for publication just yet, check out the amazing trailer! They blogged about this on the 27th March. 
We can't wait for that one to finish! Who needs the Lego Movie? WOW!
3rd Class also really took to the Creative Schools project. Here are the videos that they made!
This was their first video. It was an amazing collective effort! They shared their thoughts on this blogpost here. We love that they chose to use Lego as they enjoy playing with it so much. Watch out for the way they zoomed in to get closer to the action. 3rd class worked in groups of three to plan and design their characters, props and storylines and then Ms Byrne and Mr Kinsella helped them to film and edit their work.
Dylan, Arturas, TJ, Lex and James made this video 'An Timpiste' – they made it using their lego and translated the parts as Gaeilge! Ar fheabhas! They had first blogged about this on April 11th!  They made their own sound effects in this film. Also, watch out for the special effects, we promise that no Lego men were harmed in the filming of that fall!
John, Chris, Szymon and Kian didn't want to miss out either! Here is their amazing effort called 'Éalú Emmett'! They first blogged about it here. The clock in the background was an inspired idea to show time passing. Third class held the premiere of their films during Seachtain na Gaeilge and we thought it was an amazing way to demonstrate how animation and creativity can be integrated into all areas of the curriculum!
All of this work from 3rd Class took place in school, however that wasn't enough for many of our amazingly creative students! Cathal from 3rd class and Robert from 5th class decided to use the blog to showcase their excellent stop-motion films made at home! Again, they used Lego and a stop-motion app to create two videos. Check this one out, first shared on this blog post.
While all of this was going on we continued our 'Creative Schools' after school club, tackling our understanding of stop-motion and especially the use of clay. We continued to blog about this experience weekly.
Here are some of our Vines!
On we went. Tommy's work got even better and better. This is his latest video! Is is wonderful. This time, listen to his wonderful podcast about it before you watch the video!
Now, here is the video itself, first posted on this blogpost. 
Creative schools has been a really positive experience for the students of St Peter's, best seen through the comments left on the blog posts related to the project. We created an Animoto of these blog comments to represent the reaction of the student community!
Teacher reflection:
We got great feedback from all of the work done. We really enjoyed the project to date. It has become something that we would like to continue – especially as students like Tommy, Jordan and Patryk have projects they really want to complete before the school year is out. The project has become a massive after-school, children-working-on-their-own style project. 3rd and 4th Class have really taken to it, and our SEN team are also working with children on projects! It has become a differentiated, cross-curricular activity and we've produced work as Gaeilge and in English, as you have seen.
To help get around the project we created a tab on the right of the blog linking you to all of our work. We changed our original theme as the children were struggling with the clay. We went down the road of allowing them to work at home (they wanted to spend more time on it than we had in school or after-school club!) and also to use Lego that they had already, as it was cheaper. We weren't in a position to ask the parents to spend money on clay, so we felt that this was a better option. They ended up making videos that didn't fit the theme. The process and creativity was ever-present, the content just changed.
There were four teachers involved in the project: Mr Kinsella, Ms Sexton, Ms Byrne and Ms Brennan. Ms Sexton and Ms Brennan run a technology-based after-school club, so some of the work was done there too, if the children wanted to do it.
While everyone was involved in the project, you'd be right in thinking that we were inspired by one of our own. Tommy Lang in 4th Class is a magician with stop-motion, while his 6th Class colleague Patryk Ostapczuk was instrumental in the filming process and teaching the younger children about stop-motion techniques. Here they are, our student co-ordinators for the whole project.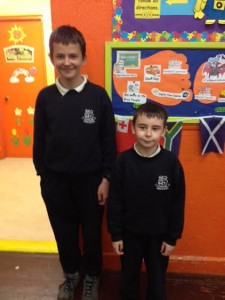 This was a wonderful project to take part in. It invigorated our blog with exciting media and inspired the children to work alone and in groups, at home and in school. It highlighted a positive use of social media and really motivated the children to 'report' on their work through the blog.
We truly love to take on creative projects like film club and we essentially saw this porject as a variation of it. And by the way, did you see our Crusher Curran film?
We would be honoured to be awarded the Creative Schools Award, and believe that it would give the children the confidence to take on their talents and bring them to a higher level!
Thank you for taking time to read our submission!