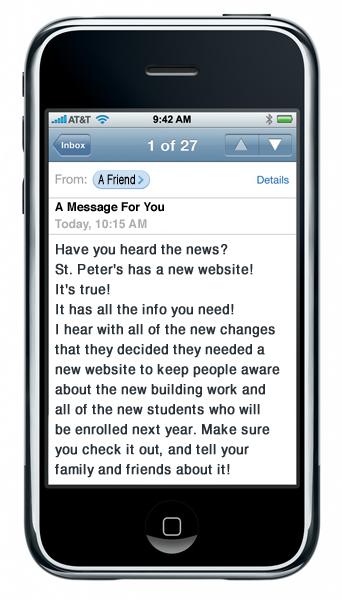 If things have been a little quiet on the blogging and tweeting front this week… I think you'll forgive us! Every class, teacher and staff member has been working hard on putting together our brand new website! And here it is… www.stpetersbray.ie!
We're delighted with how child-friendly it is, how much work was done by the children in making it and also how it shows off life in our school in such a fun and personal way. It has information on enrolment, staff details, information for parents, videos, photos, policies, after-school club details, lists of awards and achievements… you name it! It's there. The Student Council are going to keep an active page there too, just to add to their fantastic work on this blog to date.
We hope you like it, and will be looking for any suggestions/ideas for developing it further over the next few weeks! So, what are you waiting for? Go check it out!