In St. Peters we do lots of sports like GAA, Football and Hurling. Our trainers are Tommy, Mary, Paddy and Carl. All of us love sports and we train in the back yard.
Every year we enter tournaments. The most recent tournament we entered was the Coughlin Cup in football. Paddy is the one that enters us into the tournaments.
Our school also enters local athletics competitions. Some of the boys have even won medals at cross country. We love to run and do relay running in the yard every week.
During PE we play hockey, basketball, Olympic handball, bench ball, rounders, baseball, tennis and rugby.
Our St. Peter's jersey colour is wine and white  just like our uniforms!
We all know that playing sport is very important and helps us to stay healthy and well.
Below are pictures of our trainer Paddy and our school jersey. Do you like it?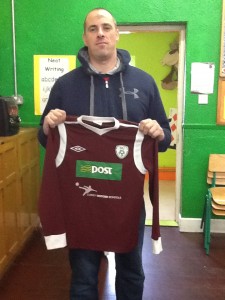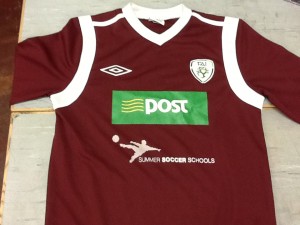 By Jamie Doonan (5th Class)